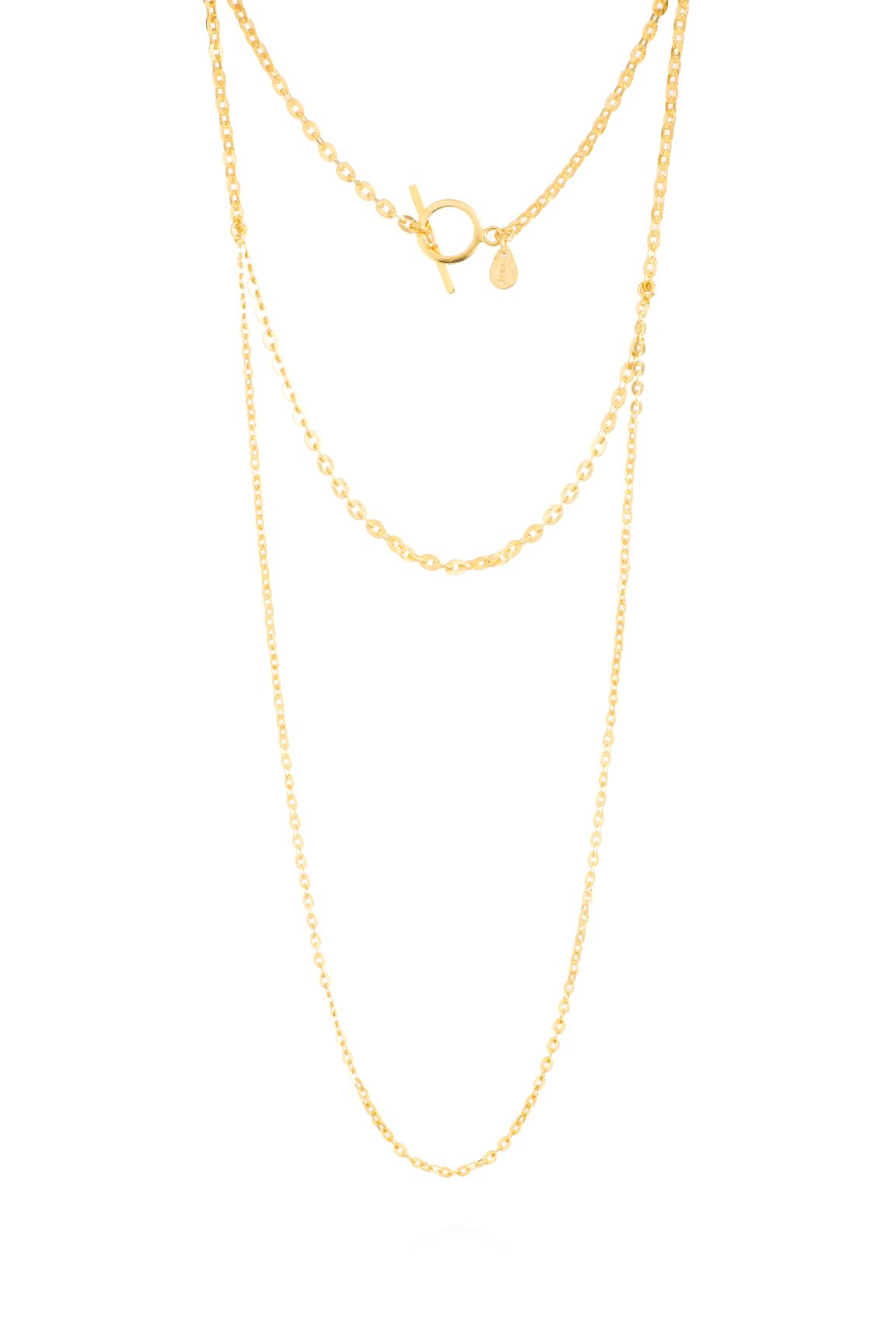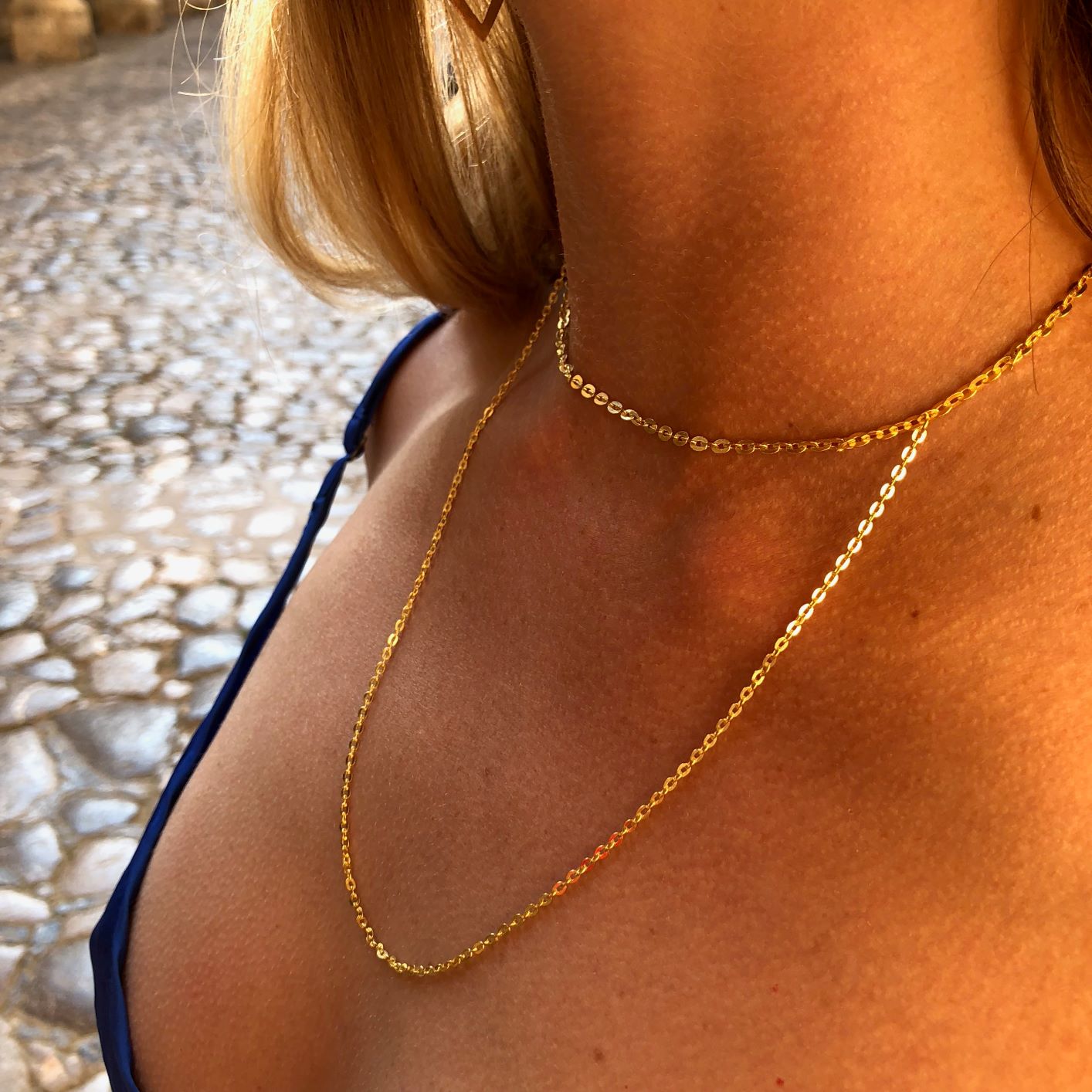 Silver & Gold Warrior Two Chain Necklace
Scan the QR Code to view this product virtually in your space... 
Here I am snapping myself in Old Town in Ibiza rocking our Two Chain Warrior Necklace. Simple, chic and elegant. This is my kind of necklace. 
I love the simplicity of this piece. A simple yet striking necklace designed to give you layers of gold chain around your neck and cleavage. Sending you sunshine and warm vibes. 
Handcrafted from silver and gold vermeil finished with a pretty detail toggle clasp. 

Warrior Philosophy 

Being an avid supporter of female empowerment, I adorn the female warrior within you through creating powerful jewellery. To decorate you and praise your inner warrior that resides in each and every one of you. Wear your jewellery with powerful meaning and intent. Look and feel good. And change the world while you're at it!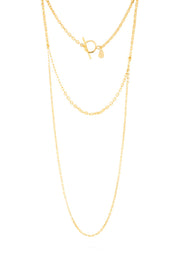 Silver & Gold Warrior Two Chain Necklace