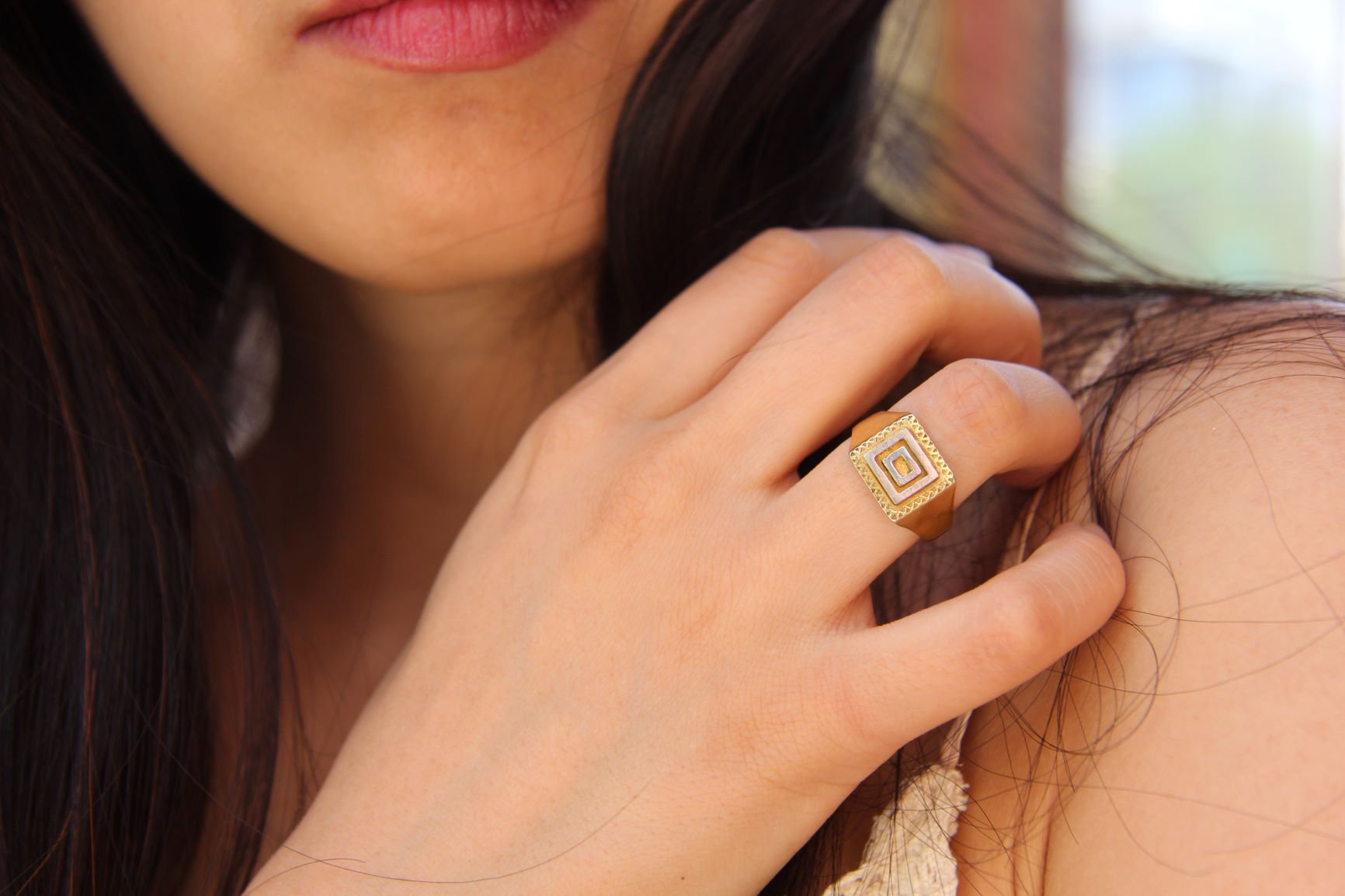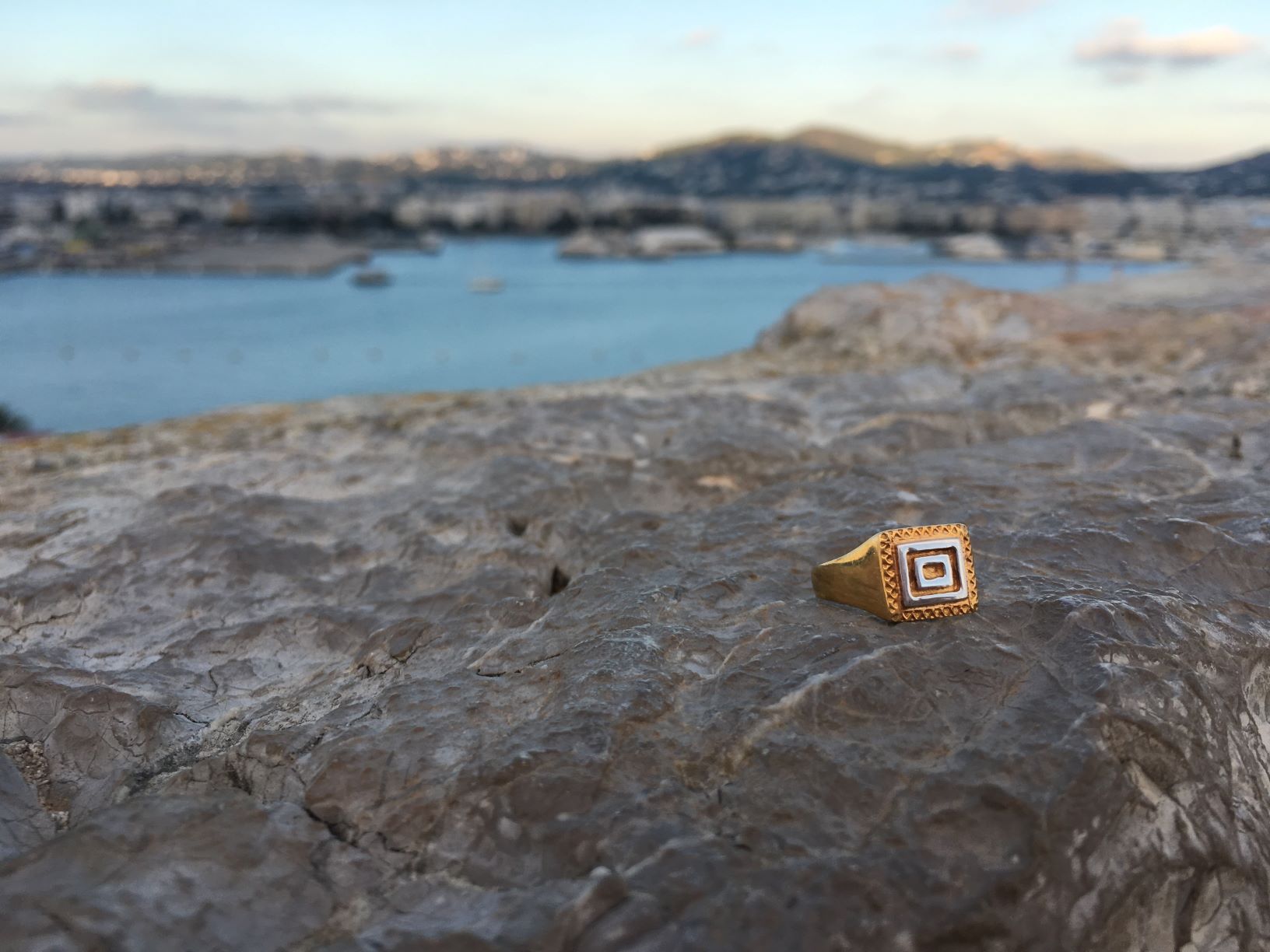 Warrior Greek Signet Ring
Scan the QR Code to view this product virtually in your space...
Warrior Greek Signet Ring. We are getting back to my Greek roots now. This ring was inspired by my late grandmother's signet ring which you see on my middle finger on my Instagram feed. She holds a very close place to my heart. This historical looking beauty, pictured in Dalt Vila in Ibiza, is a ring to symbolise ancient Greek jewellery design and a wonderful reminder of Greek philosophy.
The famous Greek Philosopher Socrates, said
"The secret of change is to focus all of your energy not on fighting the old but on building the new".
There's nothing like being stripped back to zero. And then starting again. After volcanos, there is new growth. After storms, the sun shines. Life can sometimes be such a painful trial, but also the most beautiful, liberating experience, If you focus all of your energy on building the new.

At Rosie Odette we say build something great! The most radical future you can envision. For that is where the sun shines. This ring is made to inspire you to summon up your courage, get on your chariot of fire and win in your dreams and aspirations. 
Handmade from silver with gold vermeil and polished finish.
Warrior Philosophy 

Being an avid supporter of female empowerment, I adorn the female warrior within you through creating powerful jewellery. To decorate you and praise your inner warrior that resides in each and every one of you. Wear your jewellery with powerful meaning and intent. Look and feel good. And change the world while you're at it!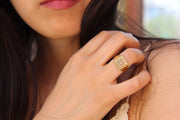 Warrior Greek Signet Ring