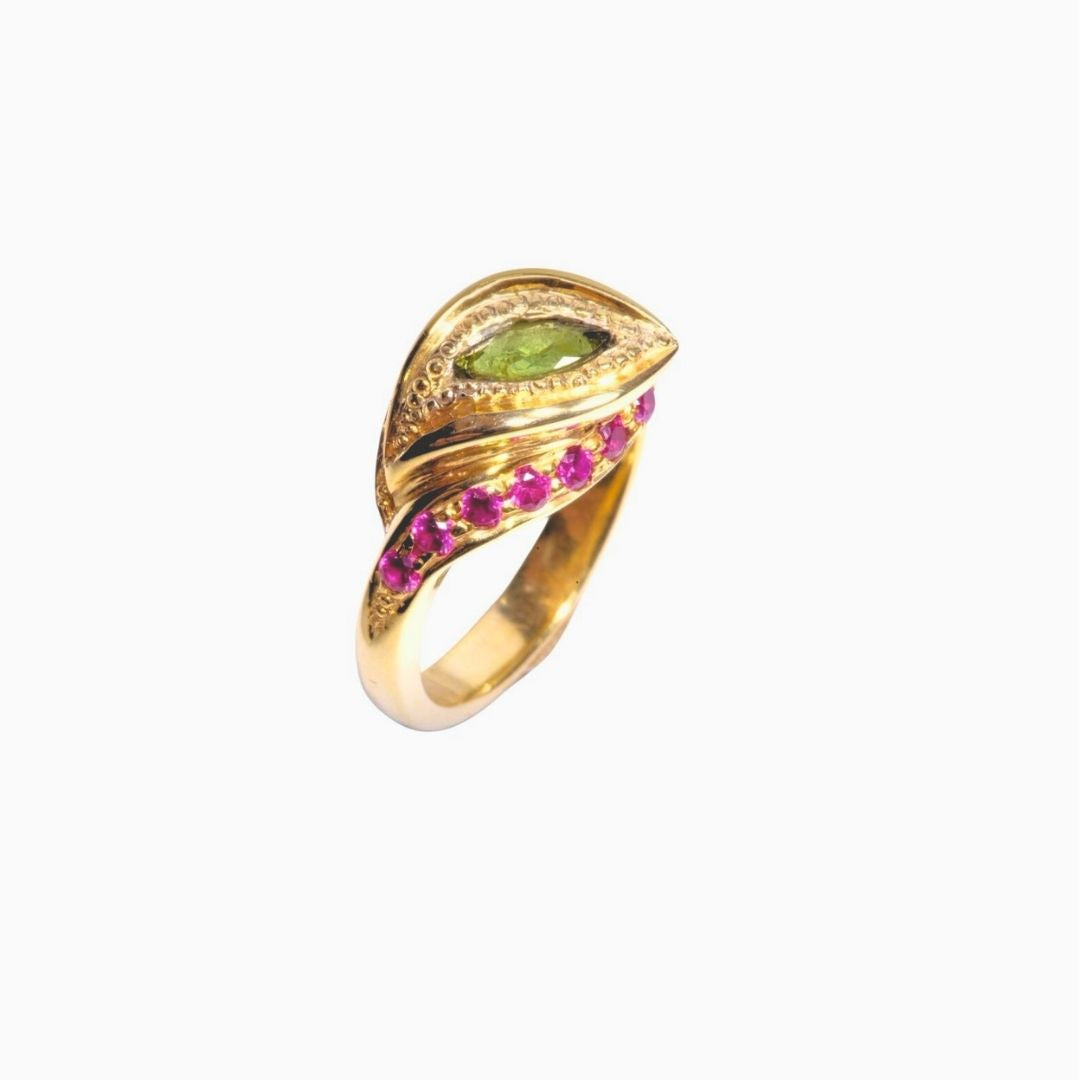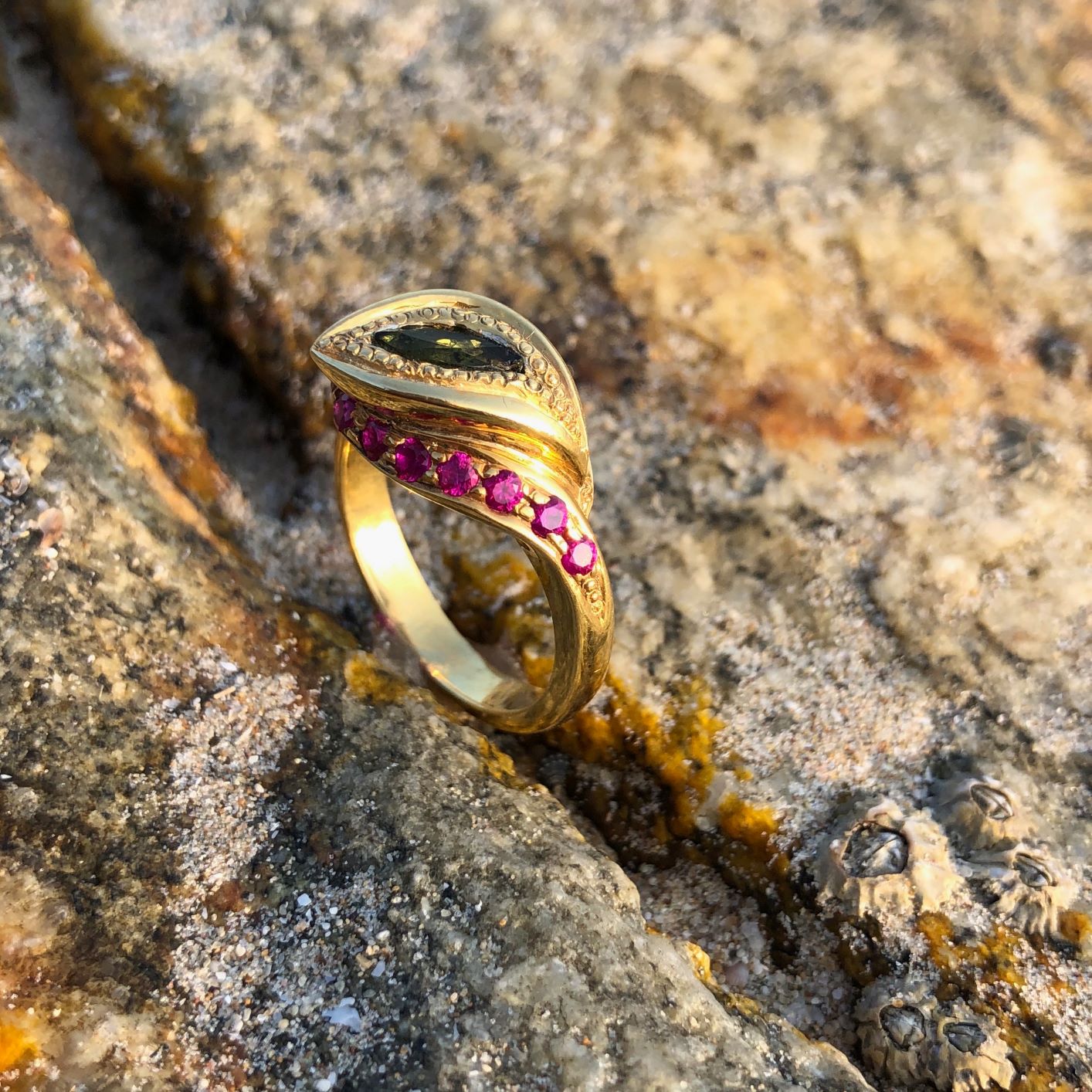 Ruby & Tourmaline Serpent Snake Ring
Scan the QR Code to view this product virtually in your space...
Ruby & Tourmaline Serpent Snake Ring
Exquisite, Green Tourmaline and Ruby Gold Snake Ring. This serpent ring has been beautifully hand carved from wax and cast in gold. Set with a green marquise tourmaline in the snake's head followed by a pretty detail of electric pink rubies in an antique style setting inspired by ancient Rajasthani design. The attention to detail on this ring is breathtaking.  
Materials
18 carat gold. Please allow minimum 6 weeks for delivery. 
Available in diamond, sapphire, emerald and ruby gemstones. Price may vary. 
Please email me for further details. 
Divinity Philosophy
This snake ring is a stunning statement piece of jewellery to symbolise your highest self. We hold the power and beauty of the stars in our DNA and this ring is here to remind you of that. 
Ruby Vibes
Chakras - Base Chakra, Heart Chakra
Birthstone - July
Zodiac - Aries, Cancer, Leo, Scorpio, Sagittarius
Typical colours - Pinkish-red to red
Anniversary 
Ruby is a 40th anniversary gemstone
Ruby Healing
Integrity. Happiness. Healing. Courage. Passion. Inspiration. Energy. Power. Leadership.
Anniversary 
Green Tourmaline is a 15th anniversary gemstone
Green Tourmaline Vibes
Chakras - Heart Chakra
Zodiac- Capricorn
Tourmaline Vibes
Chakras - (depending on colour)
Zodiac - Virgo, Libra
Typical colours - Most commonly black, but can range from brown, violet, green, pink, or in a dual-coloured pink and green (watermelon)
Tourmaline Healing
Flexibility. Happiness. Objectivity. Compassion. Serenity. Balance. Positive transformation. Healing. Strength. Tolerance. Understanding.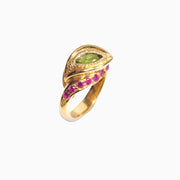 Ruby & Tourmaline Serpent Snake Ring