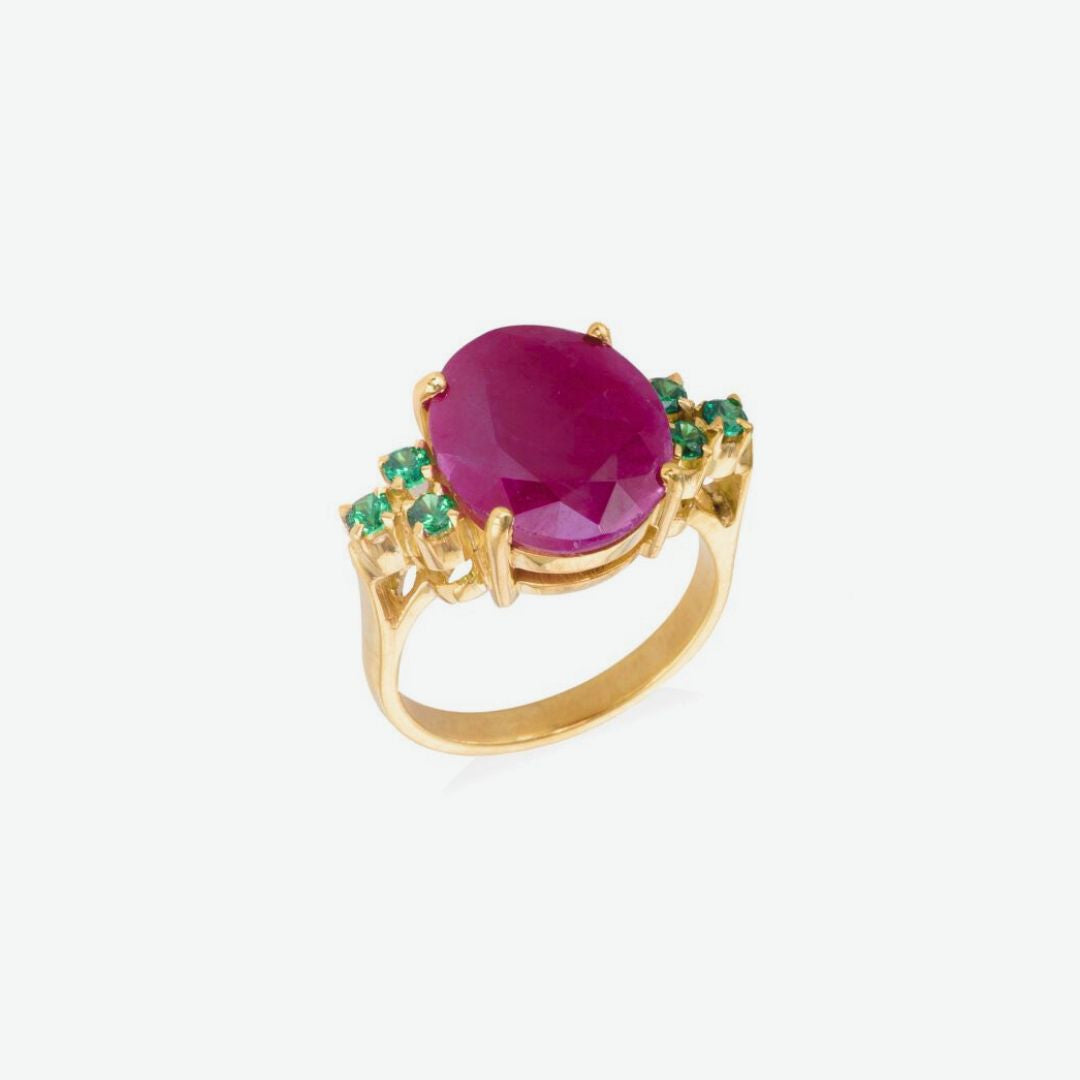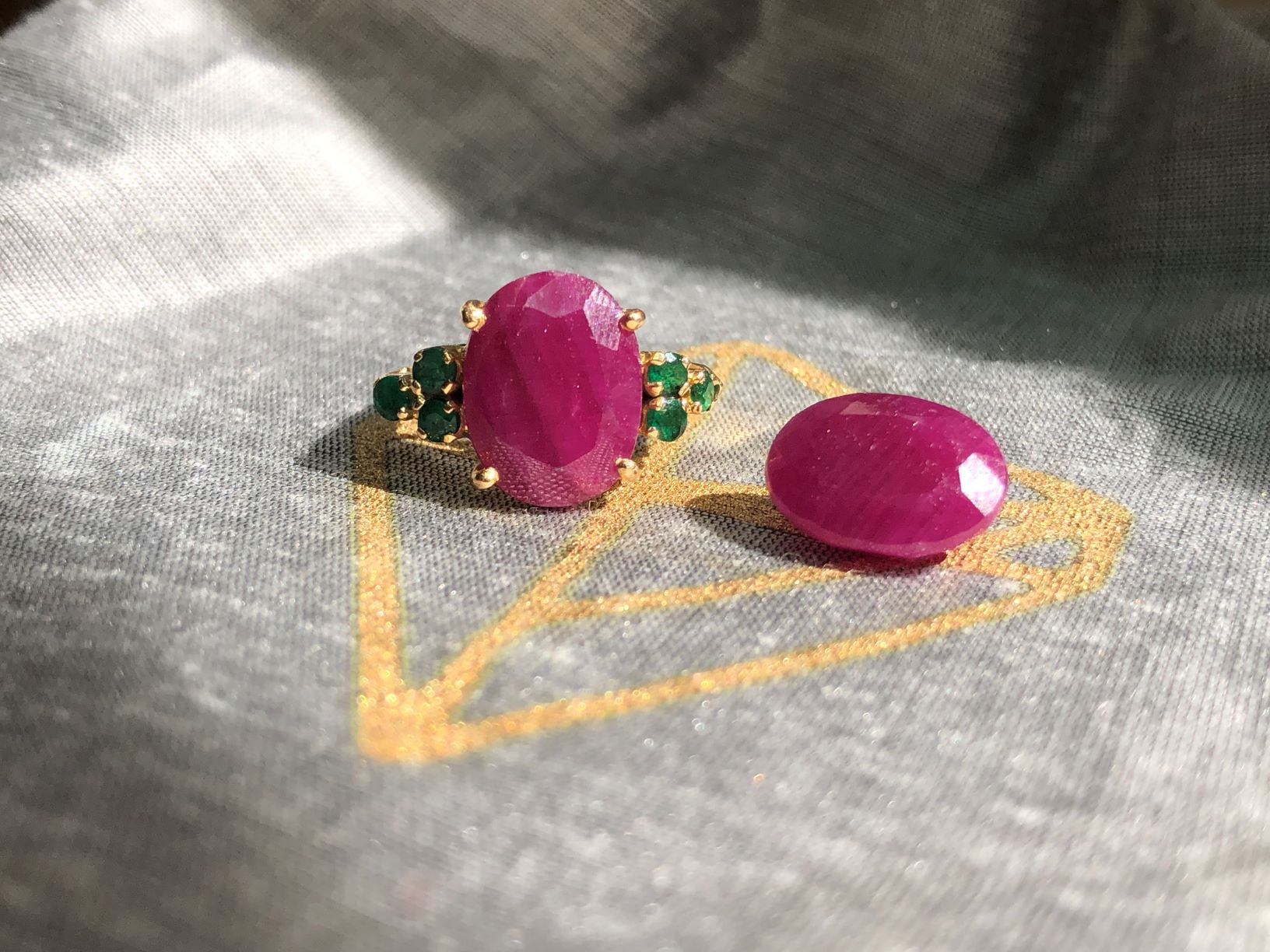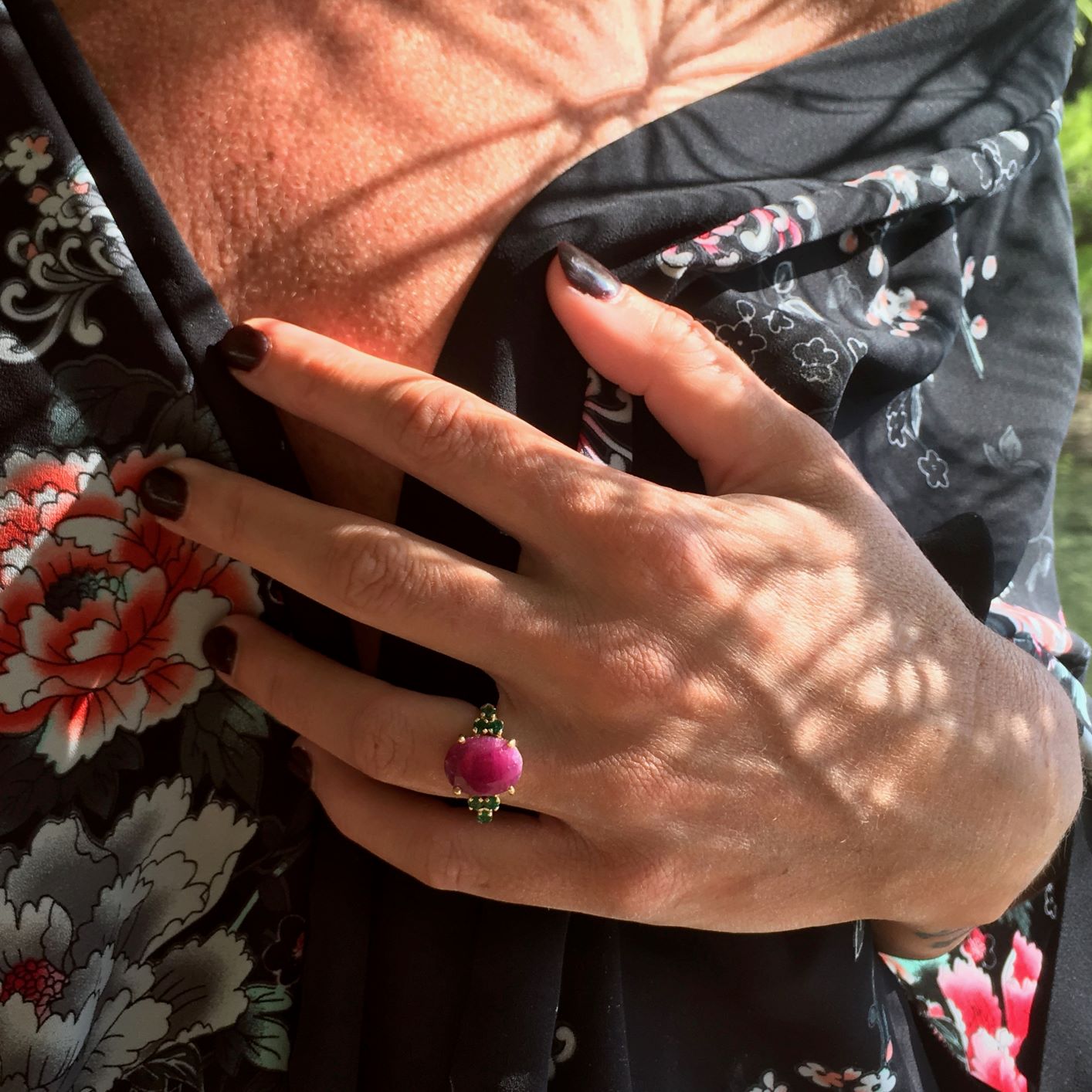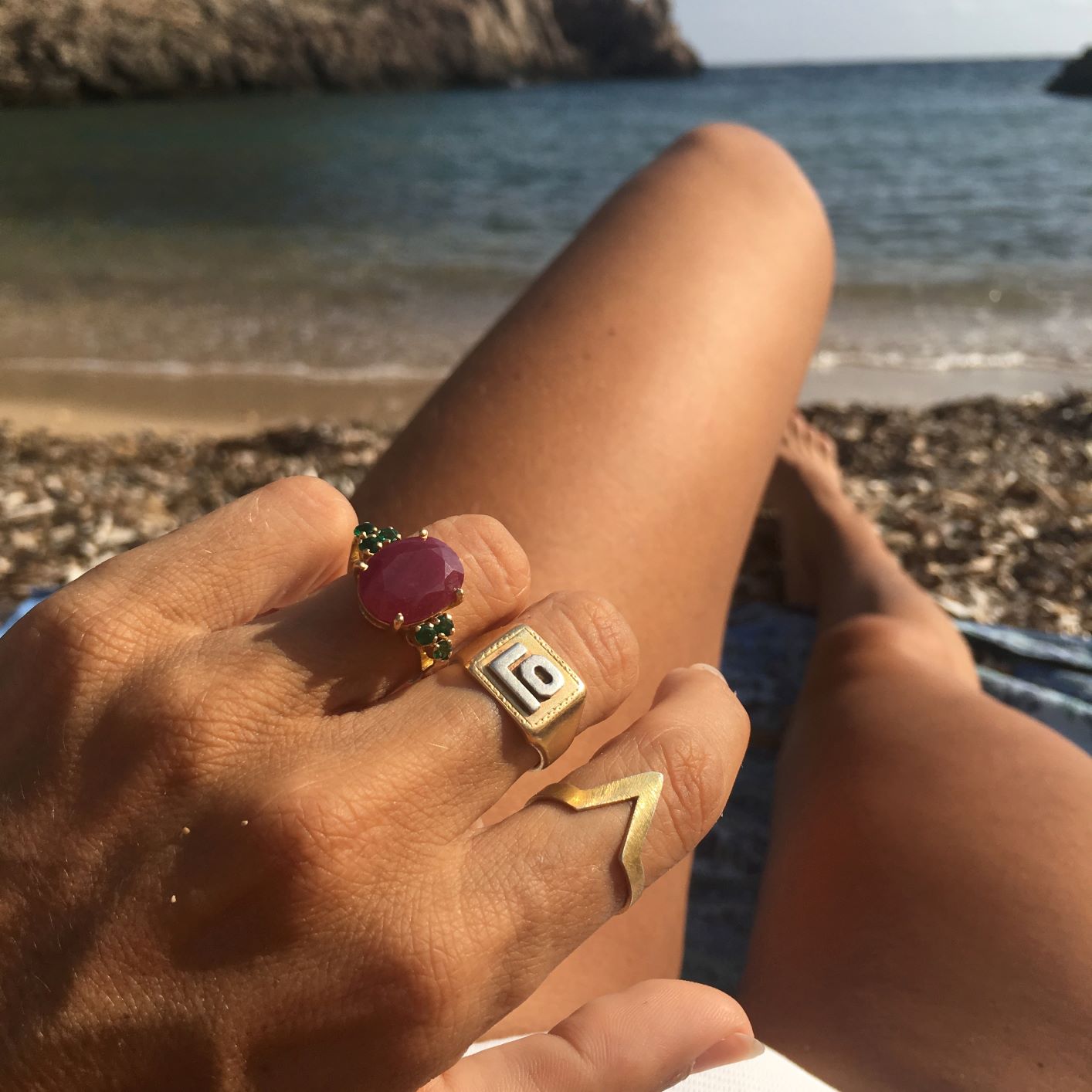 The Odette Gold Ruby & Emerald Ring
Scan the QR Code to view this product virtually in your space... 
The Odette Ruby and Emerald Ring. This stunning vintage style engagement cocktail ring is set with an Indian ruby and beautifully decorated with six glistening Zambian emeralds. A precious, beautiful rose, this piece is hand made in 18 carat gold. The ruby is hand cut from the rough in India, making this ring all the more special as an entire journey goes into the making of this special ring.
Inspired by my late grandmother, Odette. What a glamorous and elegant woman she was. This is the ring that started the journey of Rosie Odette Jewellery. A ring for my Grandmother. 
Story of The Odette
I originally created this design from an emerald ring my grandma left me. I wanted to fuse a piece of me and a piece of my Grandmother. On one of my gem hunts across India I sourced a stunning 8 carat ruby. I kept the emeralds from my grandmother's ring and combined them with the beautiful ruby I found on my treasure hunt. Et voilà, The Odette was born and so was the start of my blossoming jewellery business. A ring that holds a close place to my heart which I wear on my finger every day.
Regal Philosophy 
Royalty adorned themselves with jewels for their protective healing powers and as a display of their own unique worthiness and power. You are a Queen. Whatever the circumstances you find yourself in, never let that crown slip from your head.
Ruby Vibes
Chakras - Base Chakra, Heart Chakra
Birthstone - July
Zodiac - Aries, Cancer, Leo, Scorpio, Sagittarius
Typical colours - Pinkish-red to red
Anniversary 
Ruby 15th and 40th anniversaries
Ruby Healing
Integrity. Happiness. Healing. Courage. Passion. Inspiration. Energy. Power. Leadership.
Emerald Vibes
Chakras - Heart Chakra
Birthstone – May
Zodiac - Aries, Taurus, Gemini, Libra
Anniversary 
Emerald is a 20th and 55th Anniversary gemstone
Emerald Healing
Love. Romance. Joy. Cleansing. Intuition. Clairvoyance. Faith. Serenity. Intelligence. Clear vision. Truth. Memory and communication. Physical and emotional healing.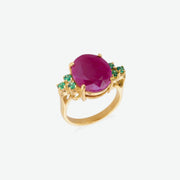 The Odette Gold Ruby & Emerald Ring