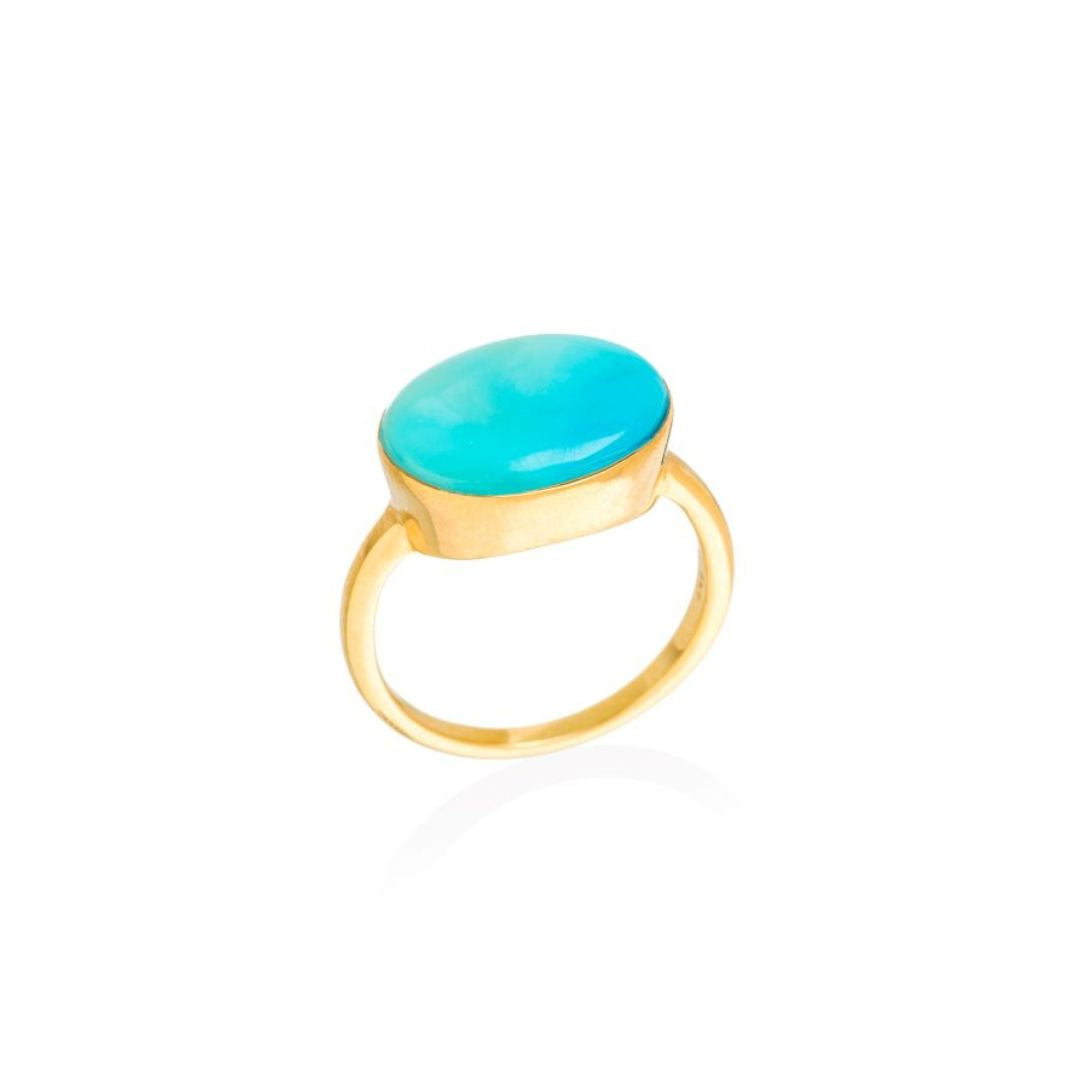 Arizona Princess Gold & Turquoise Ring
Scan the QR Code to view this product virtually in your space...
The Arizona Princess Ring
The Arizona Princess ring holds a striking, natural blue-green turquoise stone, celebrated in a fine crown of gold. Her natural blue-green pigment is just glorious.
Materials
18 carat gold. 
Each turquoise gem is a different size and carat weight so price may vary. 
Please email me prior to purchase to discuss the size turquoise you require. 
Please allow 6 weeks making time
Story of the Ring
I sourced these beautiful pieces of treasure on my last two gem hunts in Jaipur. They are a stunning quality and getting hard to find now. I'm glad I scooped them up when I did. I wear this ring on my pinky finger, set in rose gold, every day. Keeping me safe, attuned and my hand beautifully decorated. Only nine natural turquoise stones were found on my travels across India making this an exclusive special edition ring. Once these stunning gemstones are gone, they are gone. 
Regal Philosophy 
Royalty adorned themselves with jewels for their protective healing powers and as a display of their own unique worthiness and power. You are a Queen. Whatever the circumstances you find yourself in, never let that crown slip from your head.
Turquoise Vibes
Chakras - Heart Chakra, Throat Chakra, Third Eye Chakra
Birthstone - December (Blue Turquoise)
Zodiac - Scorpio, Sagittarius, Aquarius, Pisces
Typical colours - turquoise, blue, green, yellow-green
Healing with Turquoise
Purification. Protection. Wisdom. Balance. Strength. Friendship. Love. Positive thinking. Sensitivity.
Arizona Princess Gold & Turquoise Ring