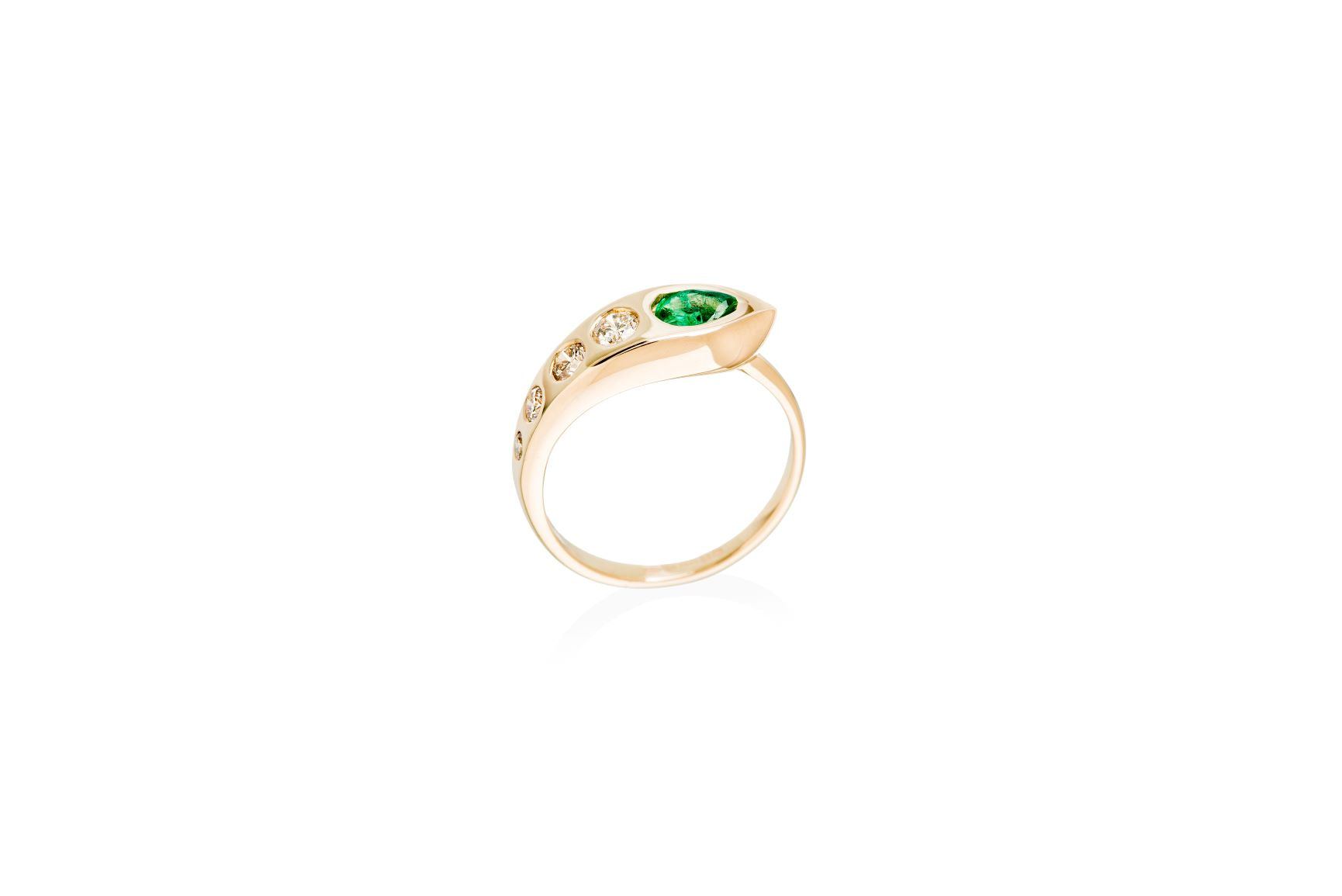 Emerald, Diamond & Gold Snake Ring
Scan the QR Code to view this product virtually in your space...
Queen Cleopatra Snake Ring
Queen Cleopatra had such an affinity with emeralds that ancient mines were named after her in Cairo. The Cleopatra Snake Ring celebrates the eternal Diva and 'Queen' in each woman.
Handcrafted in 18 carat yellow gold, her slick contemporary snake-like body displays four exquisite champagne diamonds, with a pear-shaped emerald set in the crown of her head. Her diamonds impart beauty, fearlessness, invincibility and fortitude, her emerald imparts integrity, love and truth. A power ring for a woman who likes to carve her own path in life and pave the way for others as a strong and empowered woman. This is a ring for a Queen. 
Materials
18 carat gold.
Please allow minimum 6 weeks for delivery.
Available in diamond, sapphire, emerald and ruby gemstones. Price may vary. 
Please email me for further details. 
Divinity Philosophy
This snake ring is a stunning statement piece of jewellery to symbolise your highest self. 
We hold the power and beauty of the stars in our DNA and this ring is here to remind you of that. 
Diamond Vibes
Chakras - Crown Chakra
Birthstone – April
Zodiac - Aries, Taurus, Leo
Anniversary
Diamond is a 60th Anniversary gemstone
Healing with Diamond
Purity. Harmony. Love. Abundance. Prosperity.
Emerald Vibes
Chakras - Heart Chakra
Birthstone – May
Zodiac - Aries, Taurus, Gemini, Libra
Anniversary
Emerald is a 20th and 55th Anniversary gemstone
Emerald Healing
Love. Joy. Intuition. Faith. Intelligence. Clarity. Truth. Physical and emotional healing.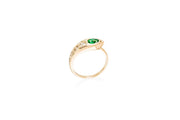 Emerald, Diamond & Gold Snake Ring