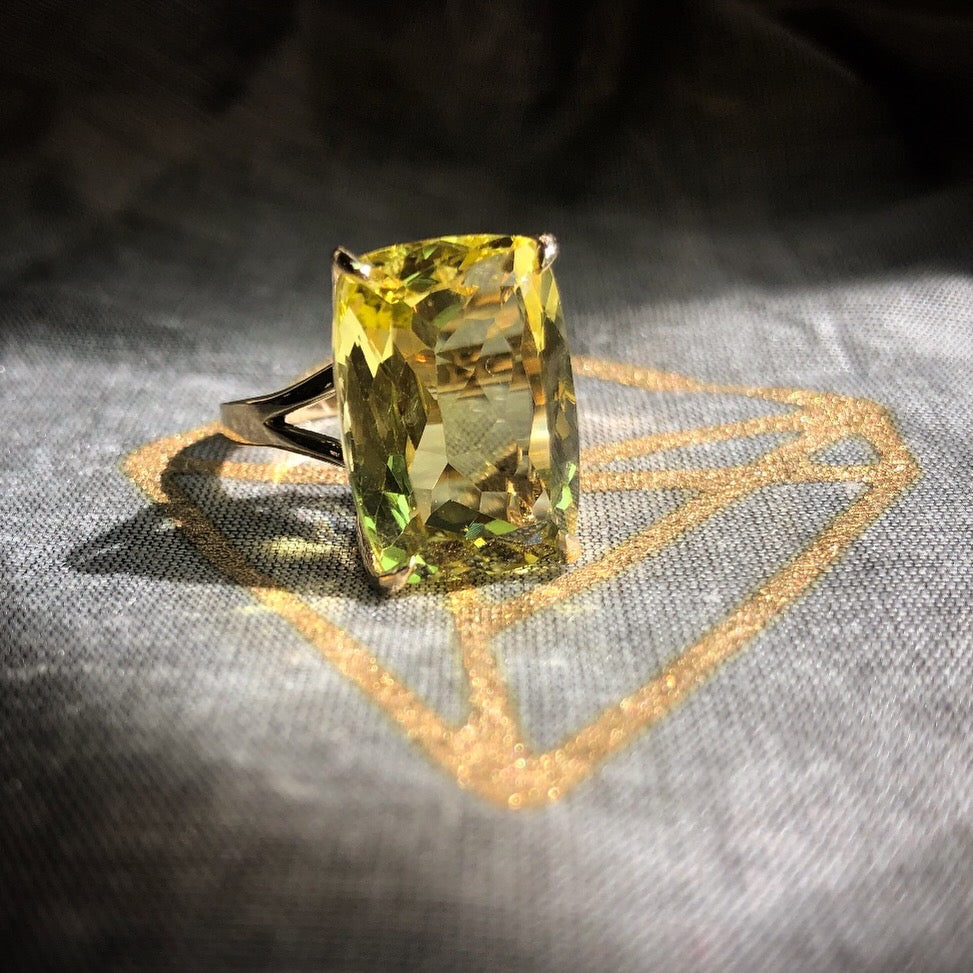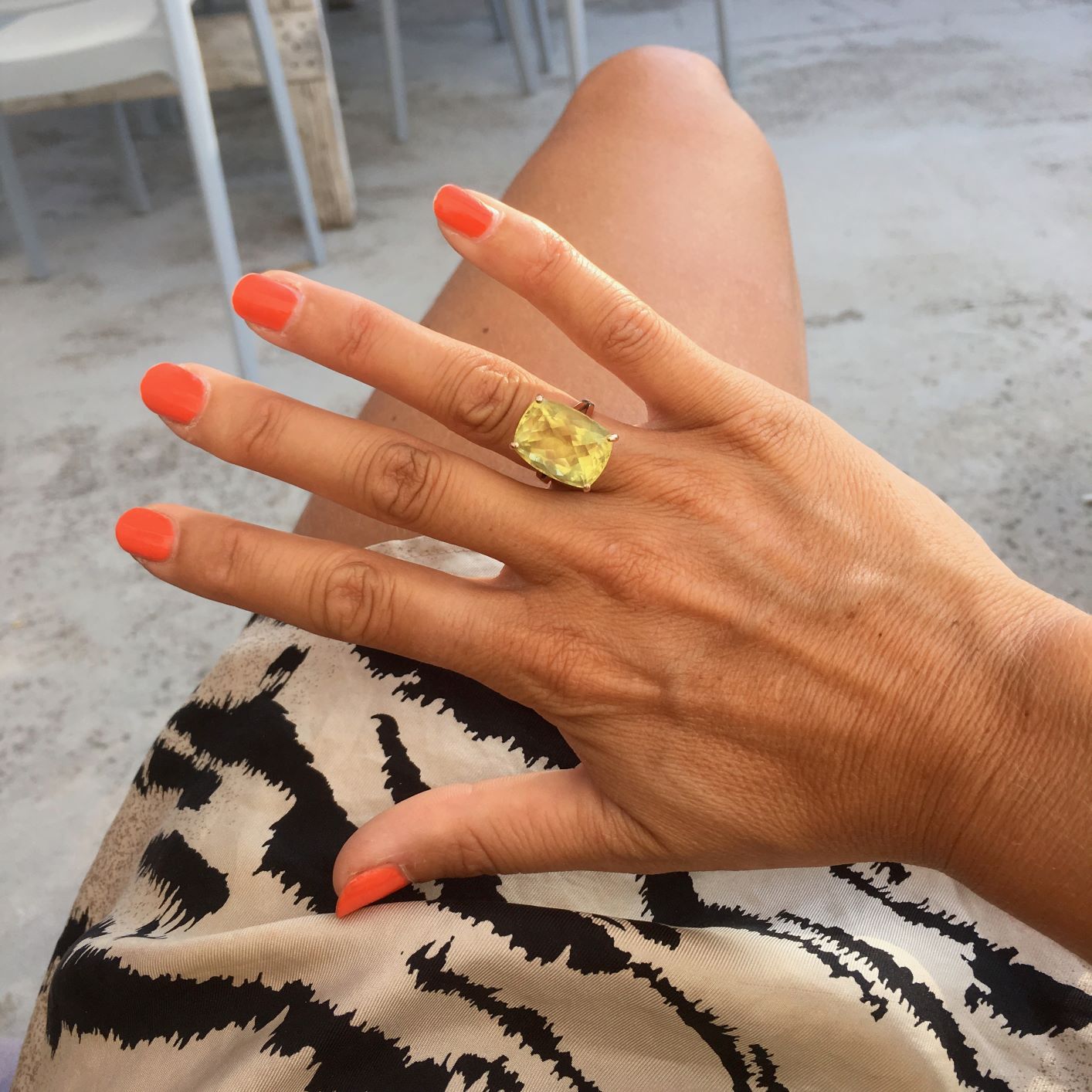 Yellow Quartz Cocktail Ring - The Canary Queen
Scan the QR Code to view this product virtually in your space...
The Canary Queen Cocktail Ring
The Canary Queen Cocktail Ring. A very special, limited-edition design handcrafted in yellow gold. Only five of these stunning yellow topaz gemstones were hand cut to our specifications from the Pink City, Jaipur.
Material 
18 carat gold.
Please allow minimum 6 weeks for delivery.
Available in different gemstones. Prices may vary.
Please email me for further details.
Regal Philosophy 
Royalty adorned themselves with jewels for their protective healing powers and as a display of their own unique worthiness and power. You are a Queen. Whatever the circumstances you find yourself in, never let that crown slip from your head.
Quartz Vibes
Chakras - Crown Chakra
Birthstone - April
Zodiac - All birth signs
Typical colours - Pure Quartz is colourless or white 
Quartz Healing
Harmony. Energy. Healing. Psychic abilities. Clarity. Calmness.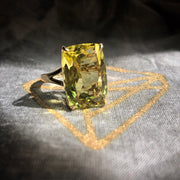 Yellow Quartz Cocktail Ring - The Canary Queen