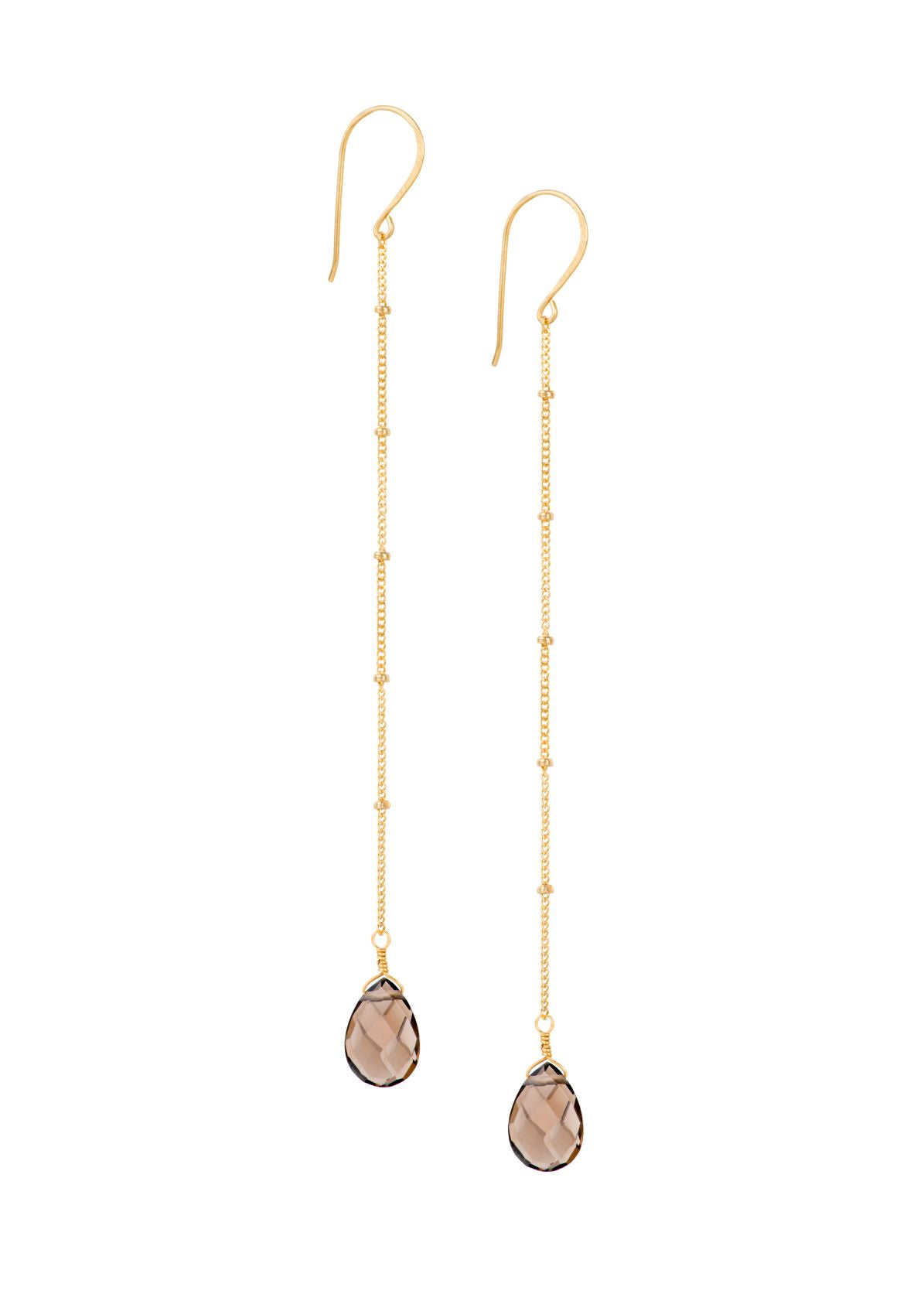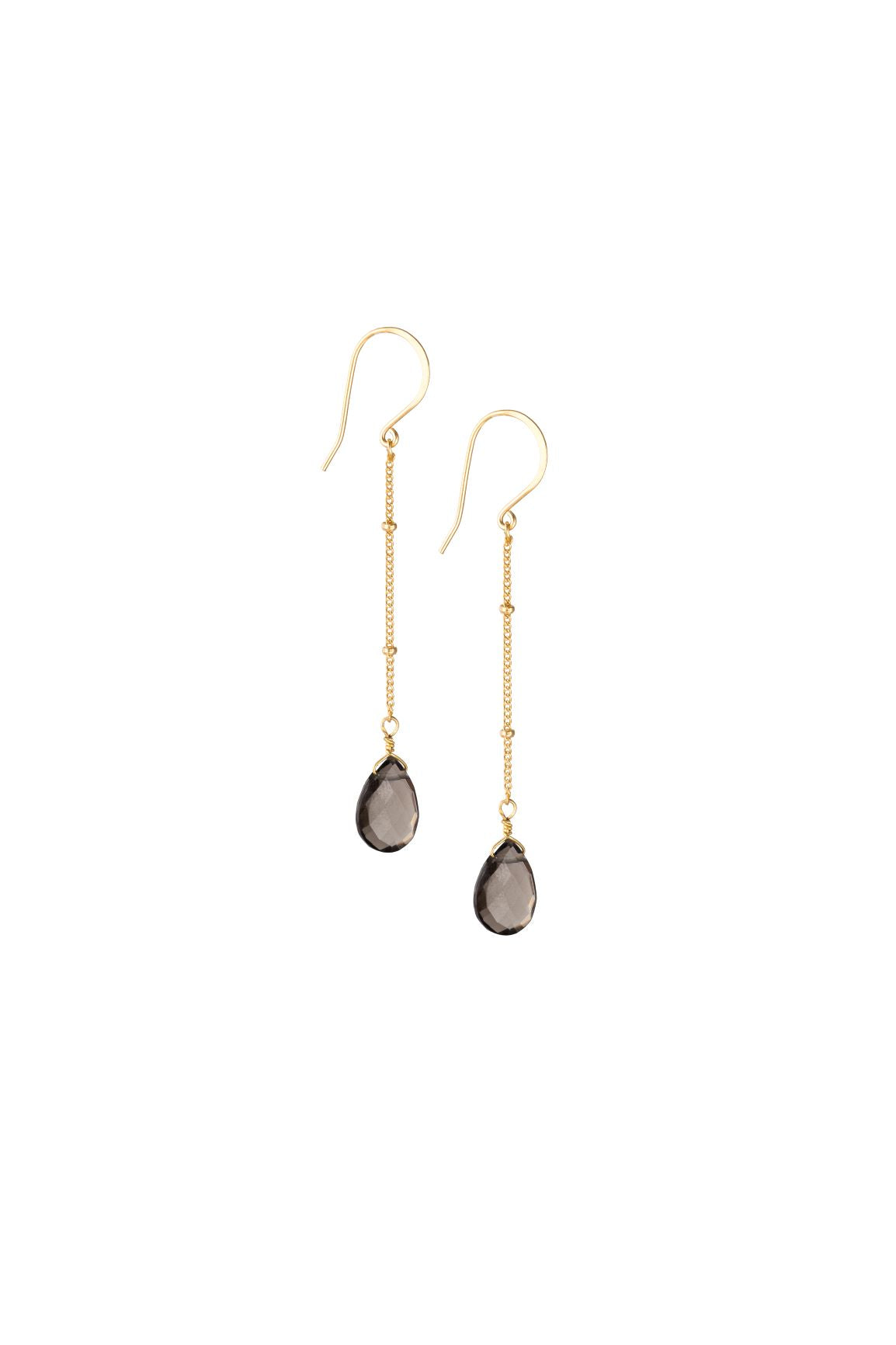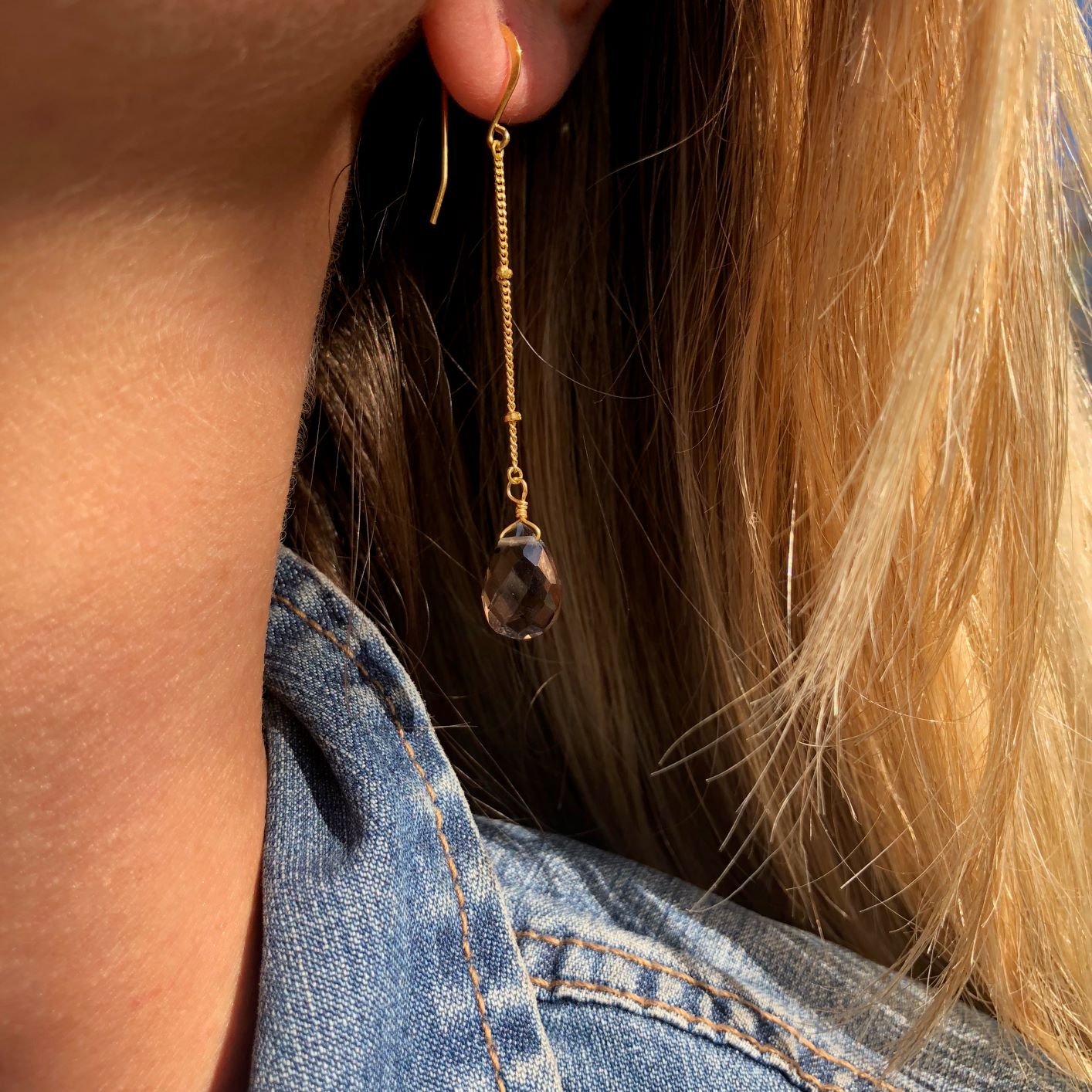 Long & Short Drop Smoky Topaz Shoulder Duster Earrings
Scan the QR Code to view this product virtually in your space...
Smoky Topaz Shoulder Duster Earrings. Featuring two exquisite hand cut, faceted smoky quartz gemstones.

These rich chocolate coloured, smoky topaz gemstones are available in two lengths. Hanging decadently to your jaw line or just above your collarbone.
Creating a striking and original look, you can wear these earrings with a simple t-shirt, jumper, summer dress, or dressed up to kill. 

Finished with our signature silver chain and gold vermeil.
Available in 8cm and 4cm length.

Smoky Topaz Magic
Topaz aligns the meridians of the body. She will direct your energy to where it needs to flow. A gem of truth, openness and honesty. Balancing of your emotions and making you a receiver of all kinds of love. A gem if divinity, aligning you with all of the abundance and joy that the universe has to offer.

These clear chocolate coloured smoky topaz gemstone earrings match beautifully with our Warrior Bar Ring, Arrow Ring, and Diamond Necklace.

Opulence Philosophy
I created the Opulence Collection to inspire and celebrate women in their natural, feminine beauty. Natural gemstones hold inclusions. Each gem symbolises your unique beauty – no tweaks, no changes, just you, as you are, in all of your natural, flawsome, glorious beauty.
Topaz Vibes
Chakras - Base Chakra, Solar Plexus Chakra
Zodiac - Leo, Scorpio, Sagittarius
Typical colours - Colourless, blue, brown, orange, grey, yellow, green, red, pink.
 
Healing with Topaz
Integrity. Communication. Love. Balance. Abundance. Joy.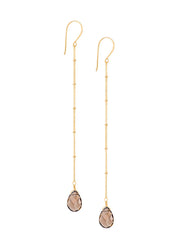 Long & Short Drop Smoky Topaz Shoulder Duster Earrings