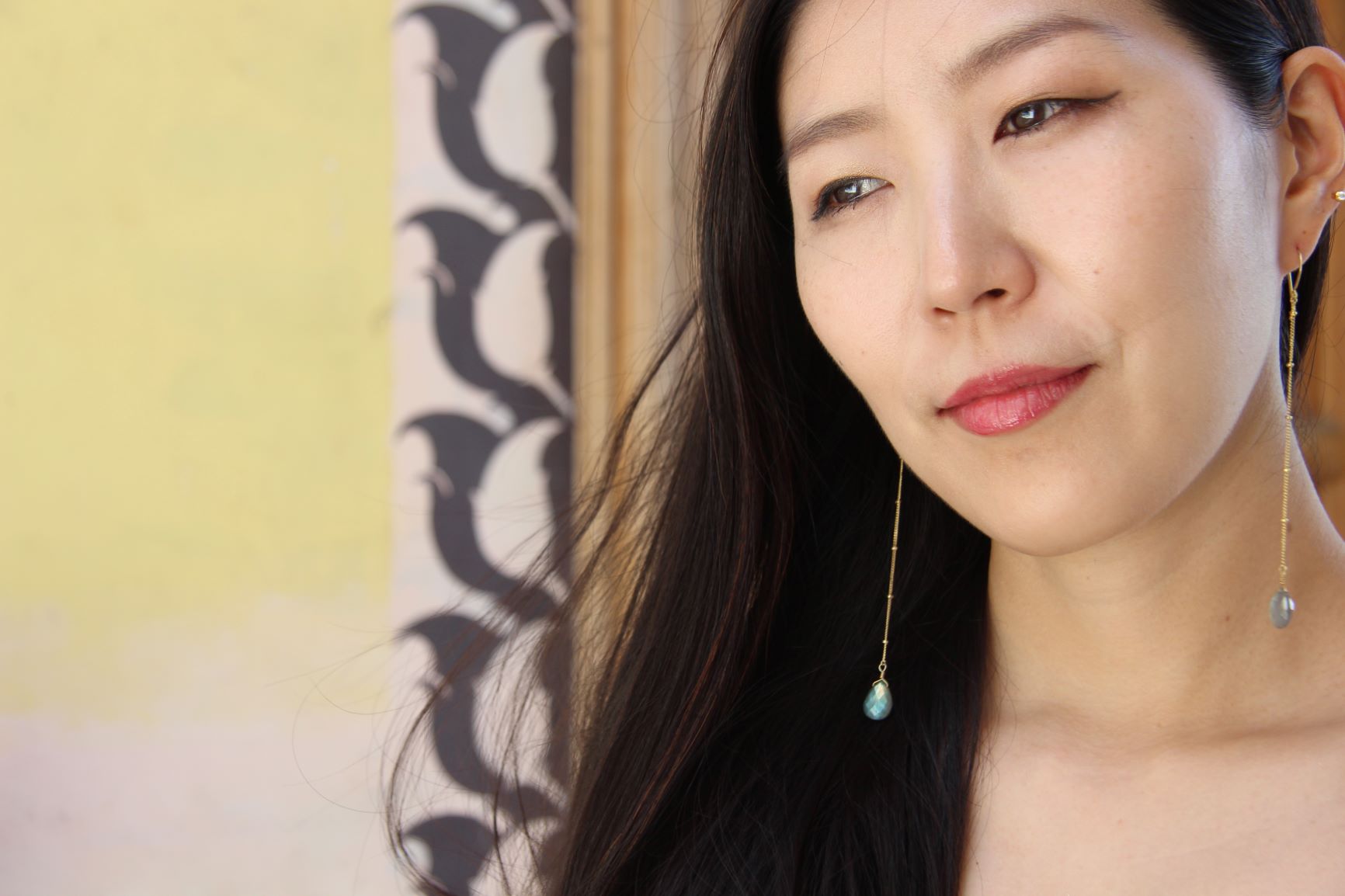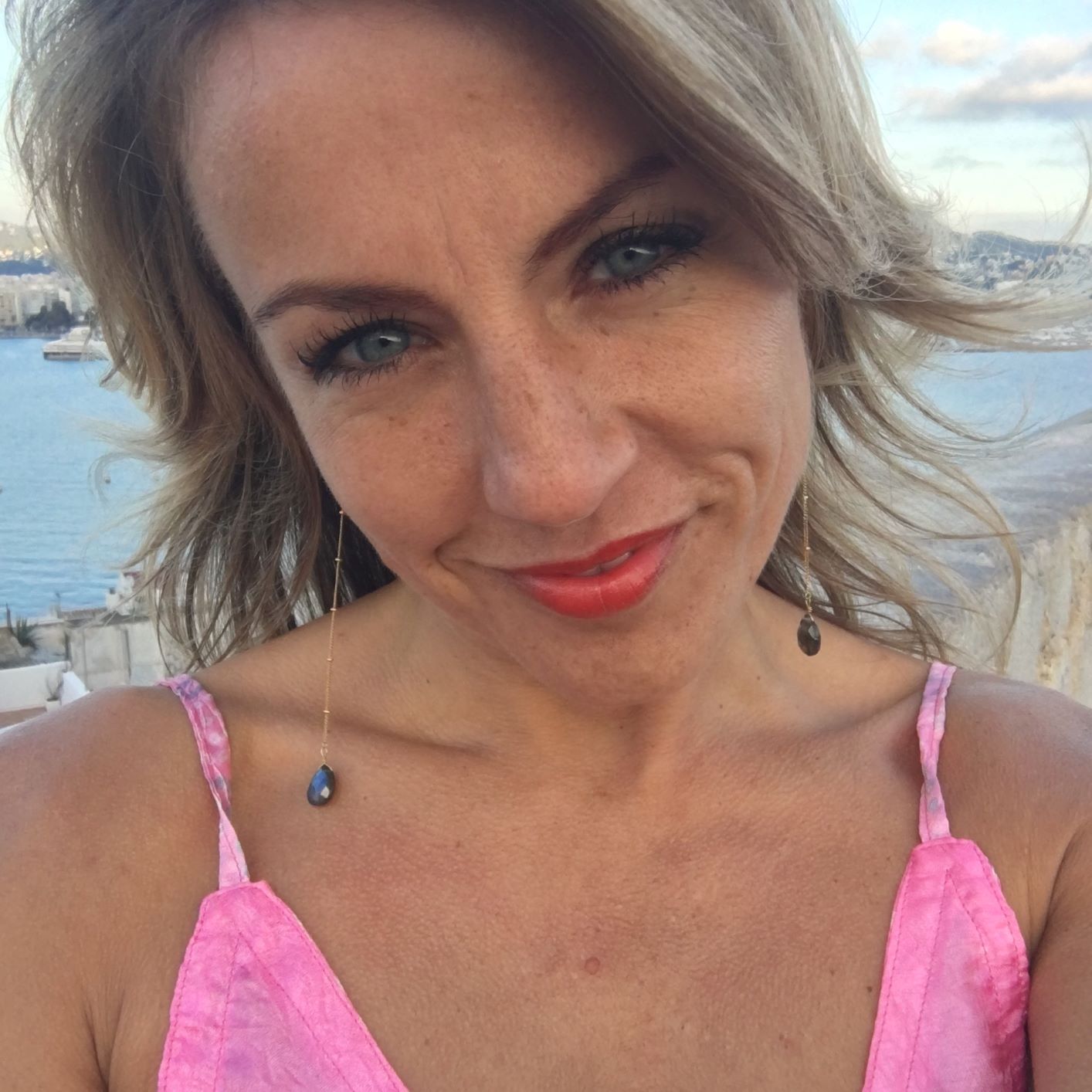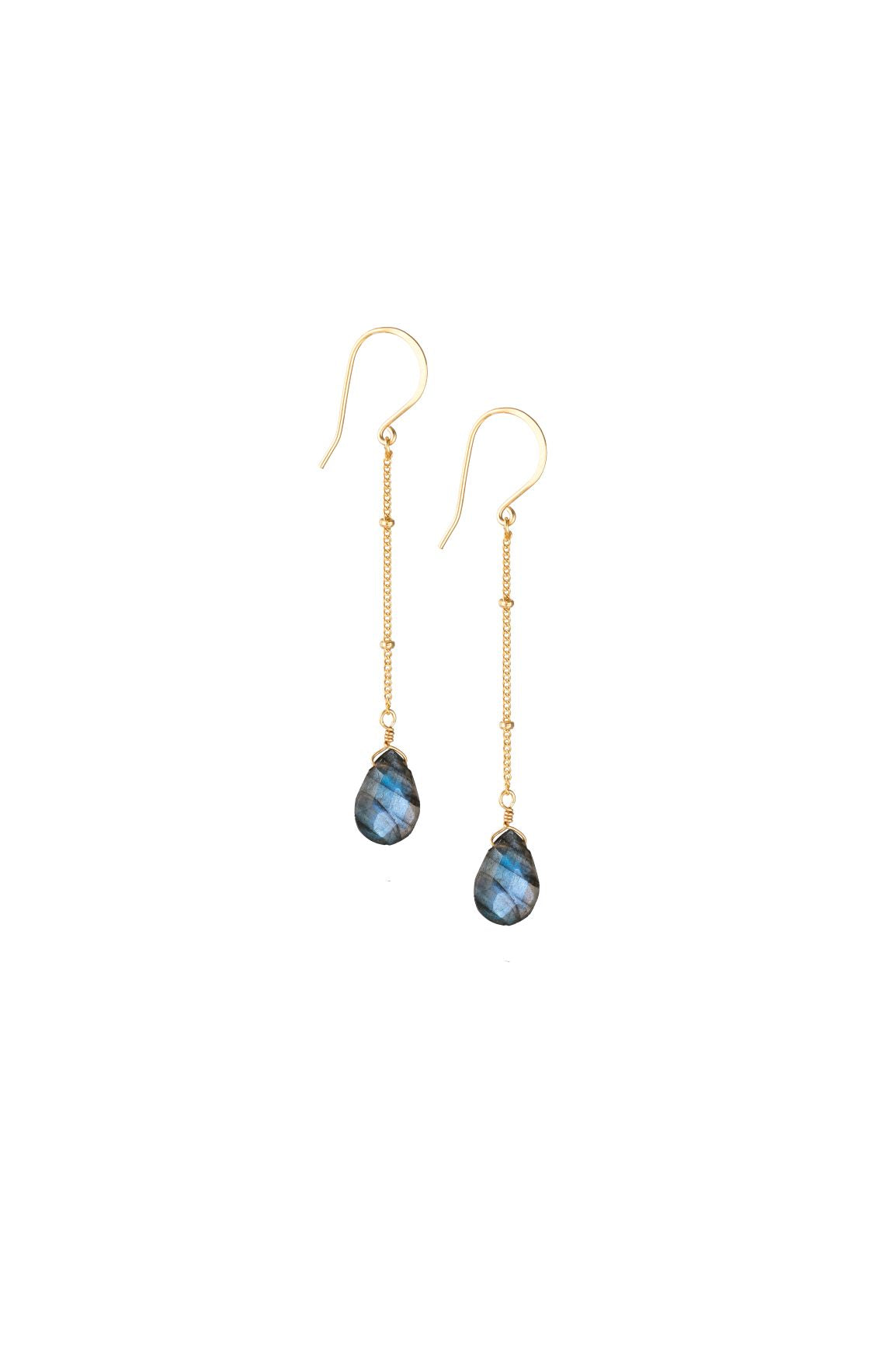 Labradorite Long Drop Earrings
Scan the QR Code to view this product virtually in your space...
I am a huge fan of the 'Shoulder Duster' earring. An earring I designed for women who love to rock unique styles. These stunning labradorite gemstones hold magical healing vibrations. They hang decadently above the collar bone, shimmering stunning hues of grey, purple and indigo hues. Like the peacock and its iridescent blue and green feathers, each labradorite gemstone flashes different colours making each gem unique. 
These labradorite blue drop earrings are available in two lengths. Hanging decadently to your jaw line or just above your collarbone. 
They beautifully match our Labradorite Bracelet, Labradorite Pear Necklace and Labradorite Cocktail Ring. 
Creating a striking and original look, you can wear these earrings with a simple t-shirt, jumper, summer dress, or dressed up to kill. 

Polish finish with our signature silver chain and gold vermeil.
Available in 8cm and 4cm length.
Labradorite Magic
This 'wonder gem' will tap into your soul and ignite your deepest dreams, desires and bring your kiddy magic back to life. If you can see it, you can believe it which means you can do it. Your life and this gemstone hold precious, limitless abundance and exciting opportunities. You just have to say Yes to yourself.

Opulence Philosophy 
I created the Opulence Collection to inspire and celebrate women in their natural, feminine beauty. Natural gemstones hold inclusions. Each gem symbolises your unique beauty – no tweaks, no changes – just you, as you are, in all of your natural, flawsome, glorious beauty.

Labradorite Vibes
Chakras - Throat Chakra, Third Eye Chakra, Crown Chakra
Zodiac - Leo, Scorpio, Sagittarius
Typical colours - Pale green, blue, colourless, grey-white: with iridescent blue, gold, purple flashes
Labradorite Healing
Transformation. Strengthens our will. Stimulates imagination. Calming. Manifestation.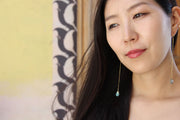 Labradorite Long Drop Earrings