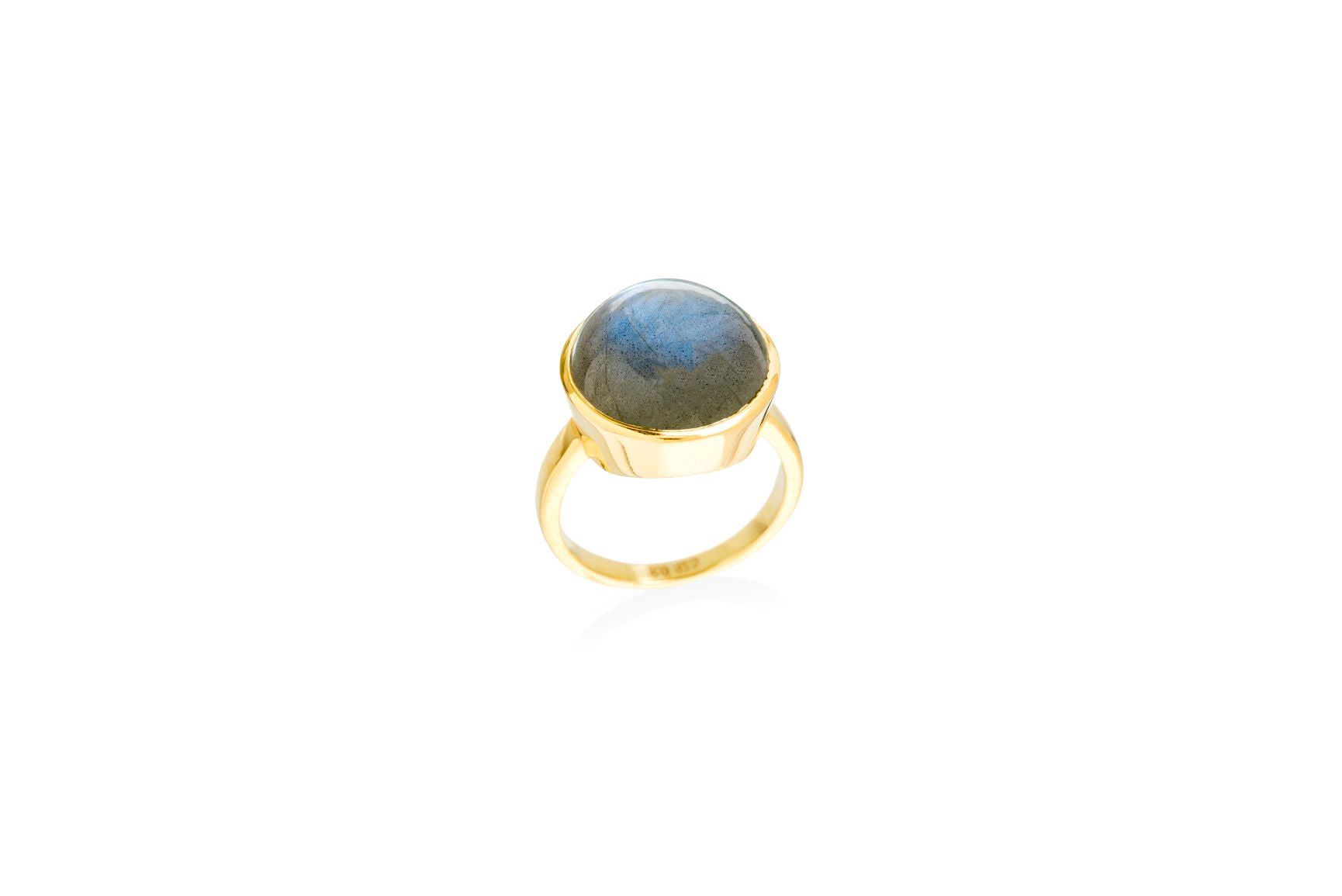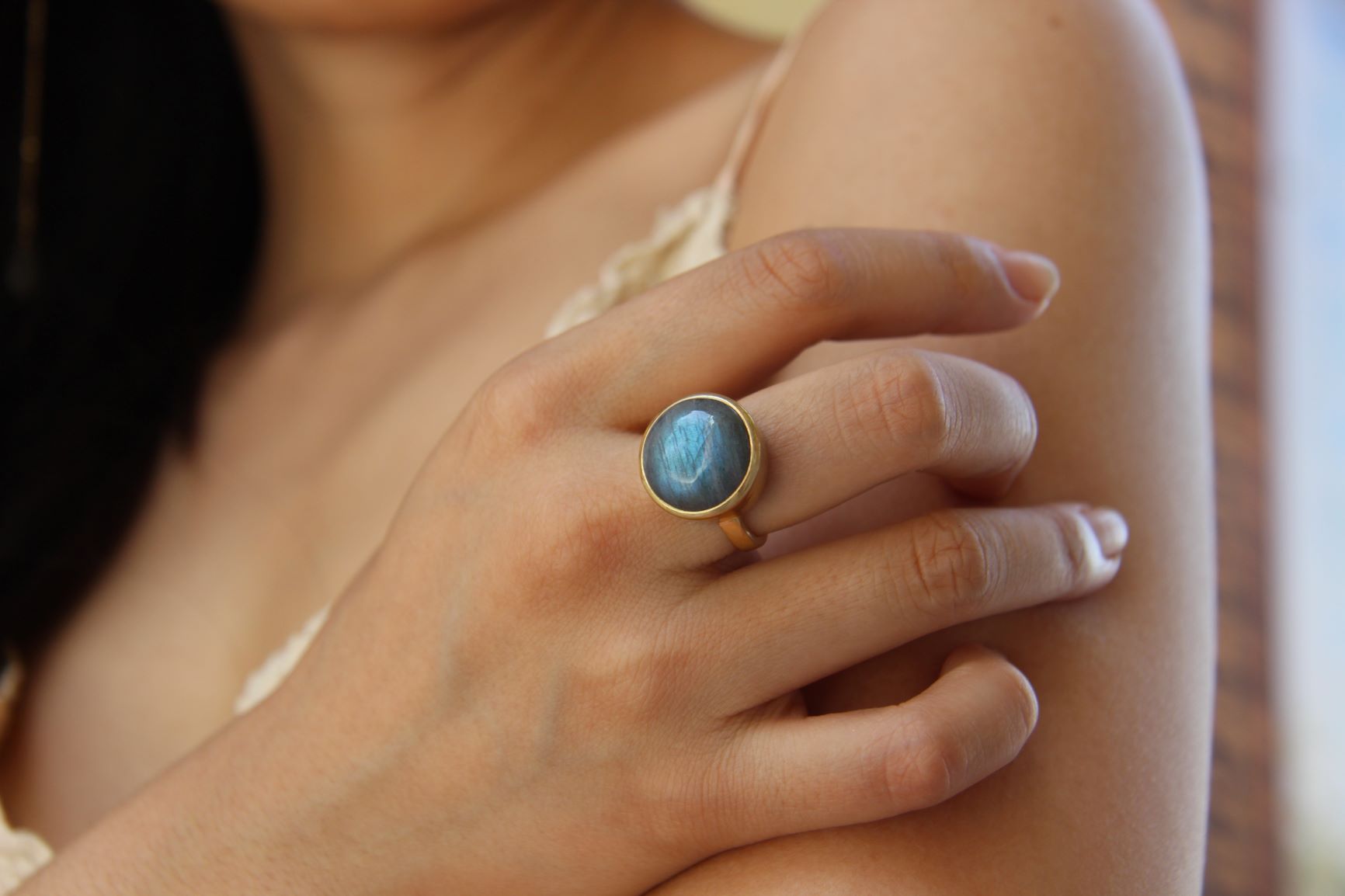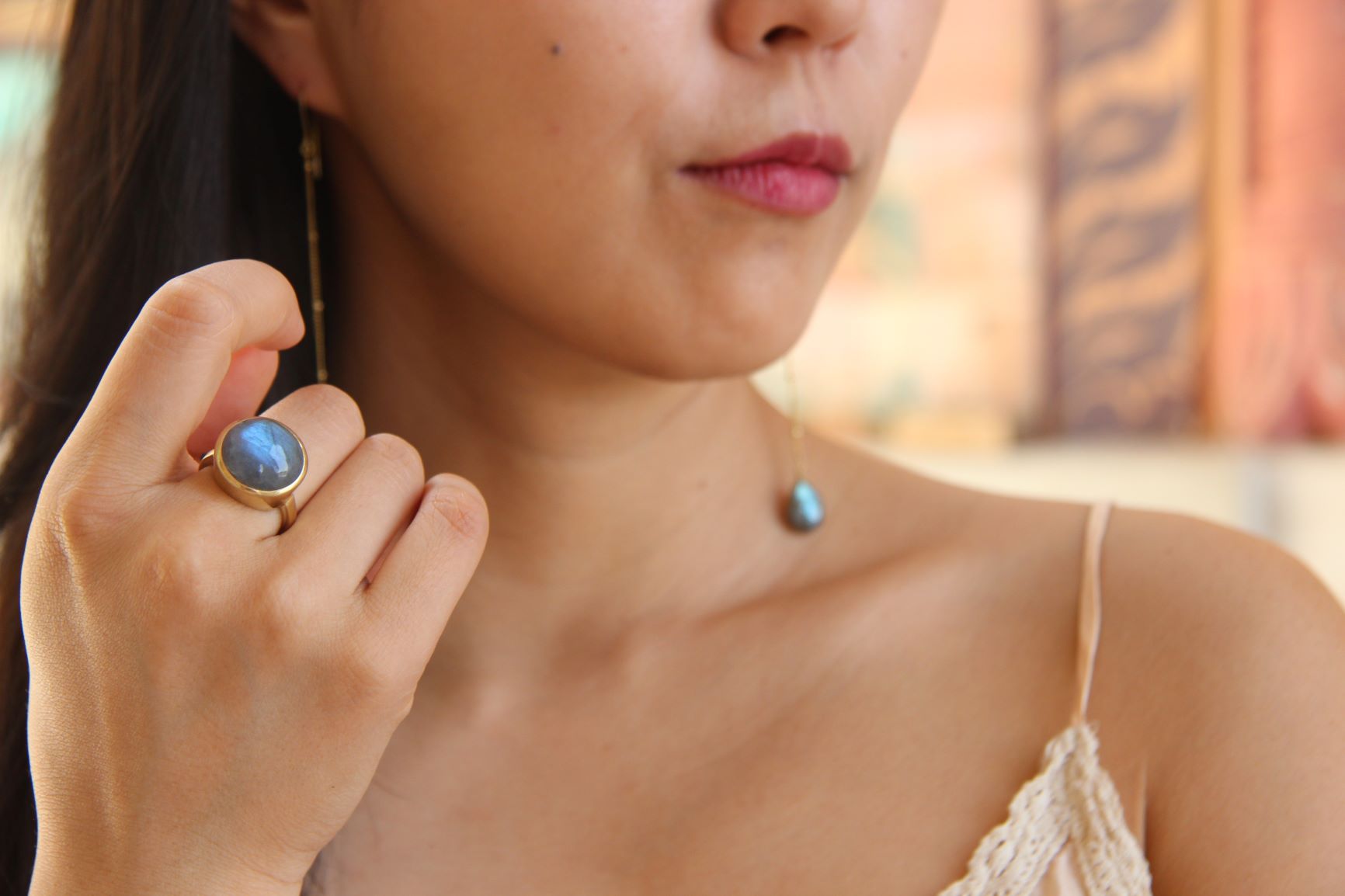 Silver & Gold Labradorite Cocktail Ring
Scan the QR Code to view this product virtually in your space...
I absolutely adore our Labradorite Cocktail Ring. She is my favourite every day staple. A bestseller, she gets adored daily by admirers. Featuring a 12-carat natural cabochon labradorite gemstone, this resplendent gem shimmers with colours of deep indigo blue, green, purple hues. Just like the peacock when it flashes its iridescent feathers in the sunlight.

Labradorite Magic
If you find that you are drawn to wearing labradorite, it's simply because you need to have her in your life! Labradorite awakens you to your deep inner consciousness, your inner realm where your creativity and unique potential has infinite possibilities. German writer and philosopher Johann Wolfgang von Goethe once said, "Magic is believing in yourself. If you believe in yourself, you can make anything happen."
When you tap into the power of your true self, everything becomes illuminated in the universe. Labradorite invites you to go deep and tap into your inner magic to find the confidence to dance to the beat of your own drum
Our cocktail ring beautifully matches with our Labradorite Hook earrings, Labradorite Shoulder Dusters, Labradorite Pear Pendant Necklace, Labradorite and Ruby Pendant.
Suitable for every day or a showpiece cocktail ring at a party. Handcrafted from sterling silver, finished with polished gold vermeil.

Opulence Philosophy
I created the Opulence Collection to inspire and celebrate women in their natural, feminine beauty. Natural gemstones hold inclusions. Each gem symbolises your unique beauty – no tweaks, no changes – just you, as you are, in all of your natural, flawsome, glorious beauty.
Labradorite Vibes
Chakras - Throat Chakra, Third Eye Chakra, Crown Chakra
Zodiac - Leo, Scorpio, Sagittarius
Typical colours - Pale green, blue, colourless, grey-white: with iridescent blue, gold, purple flashes
Labradorite Healing
Transformation. Strengthens our will. Stimulates imagination. Calming.
Silver & Gold Labradorite Cocktail Ring