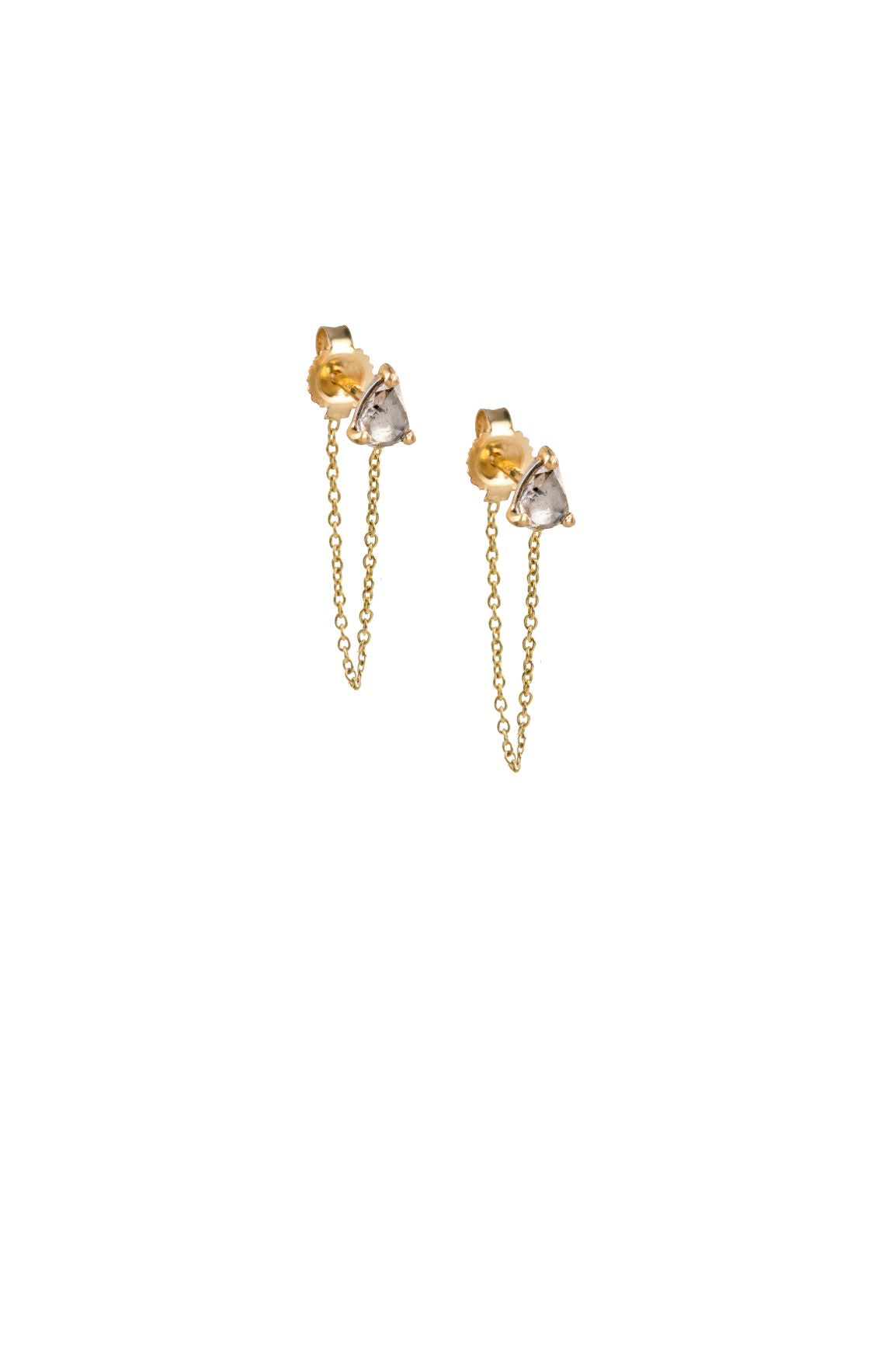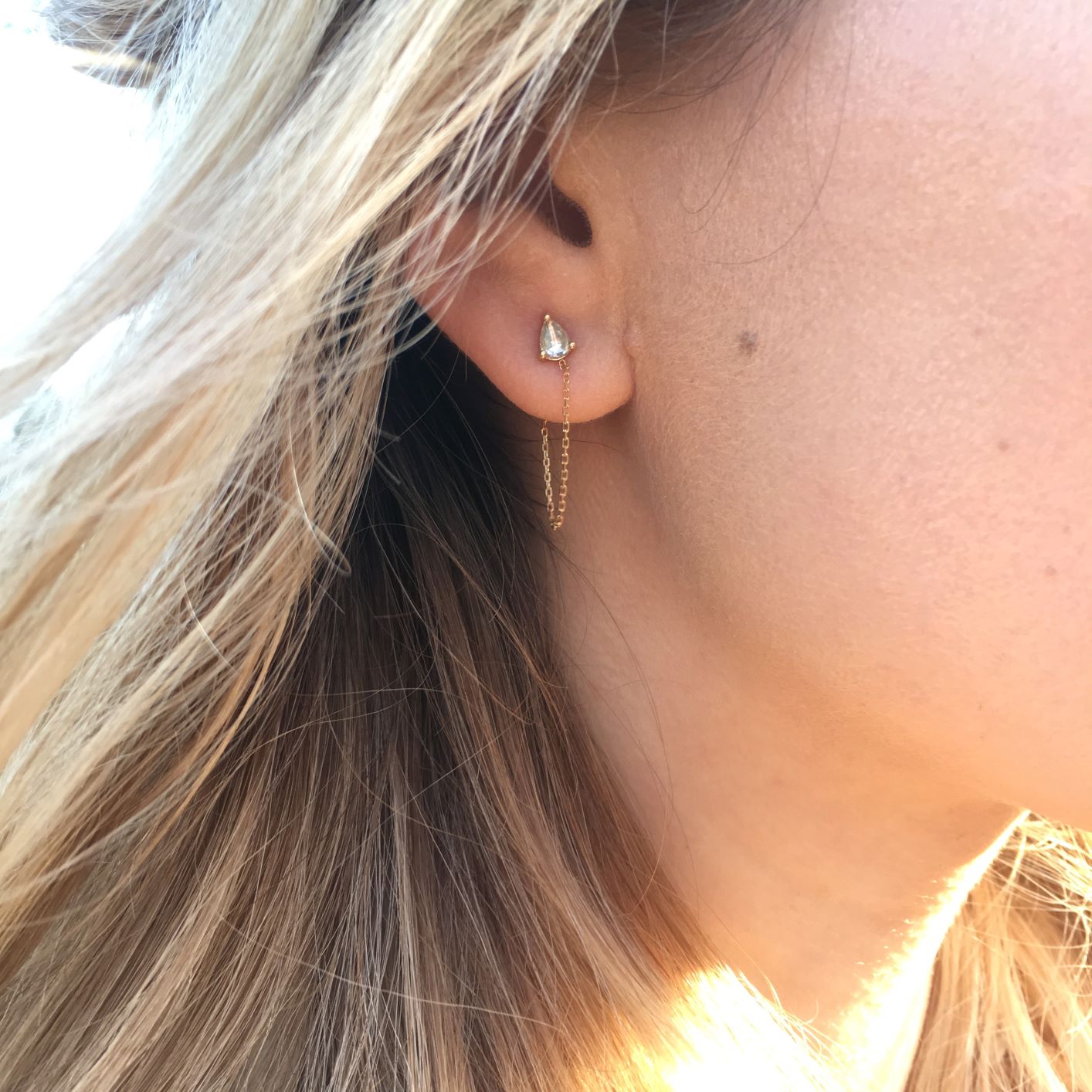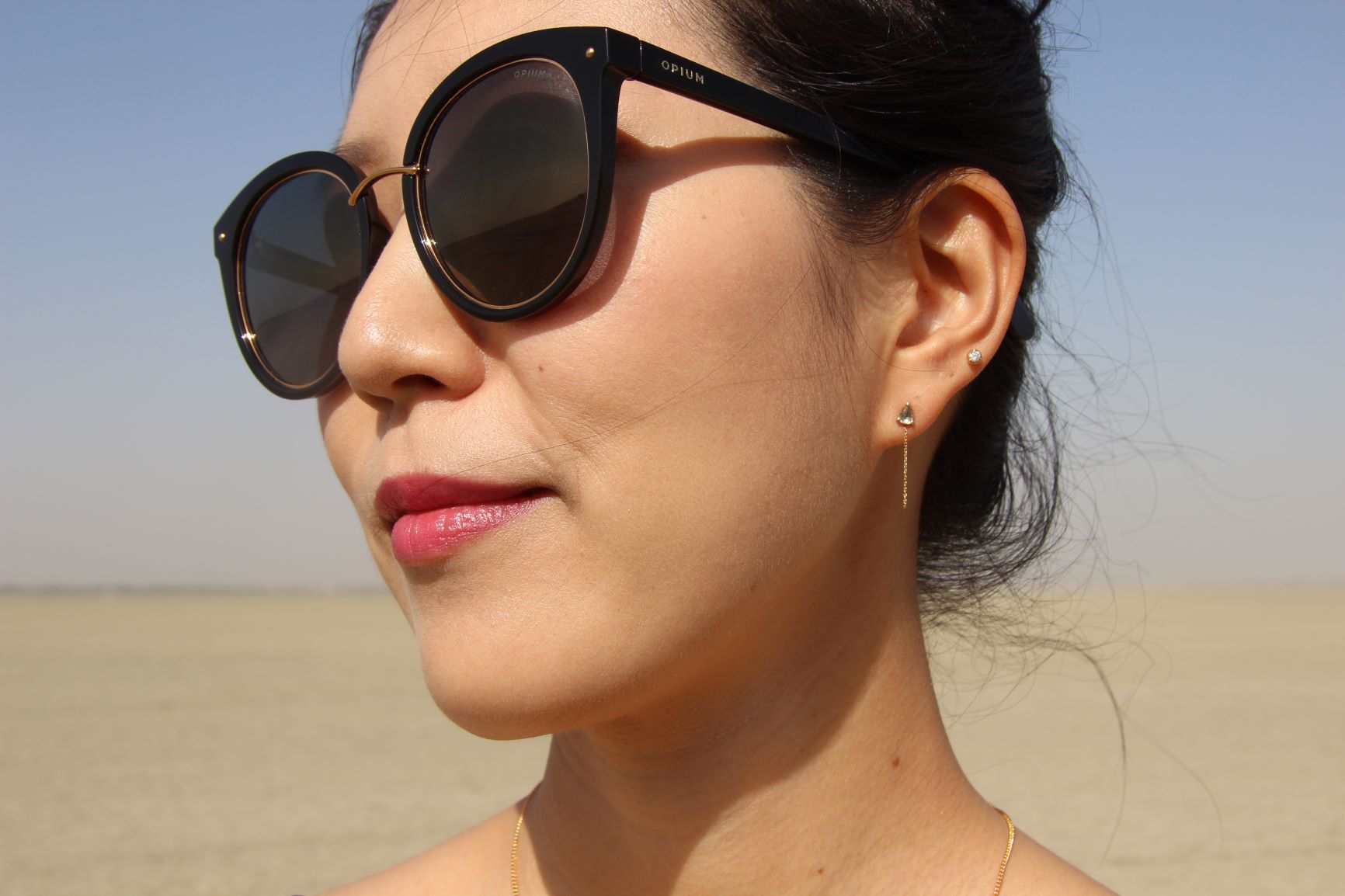 Gold & Rose Cut Diamond Chain Earrings
Scan the QR Code to view this product virtually in your space...
Exquisite, Gold and Rose Cut Diamonds Chain Earrings. Each stone has been hand cut, each diamond personally sourced from the Pink City of Jaipur in India. Inspired by my great love of Rajasthani design, these delicate earrings are a wonderful fusion of ancient design mixed with the contemporary. They display a unique elegance and style, enhancing your natural feminine beauty.
These exquisite earrings feature .30 carats of rose cut diamonds, set with 18 carat white and yellow gold, finished with a beautifully, delicate 18 carat gold chain and scrolls.
Limited Edition Story and Philosophy
I love these earrings, I wear them every day. They are my absolute staples. I created this design on International Woman's Day. Sat in 40°C degree heat in Jaipur, sifting through packets of rose cut diamonds, my eyes popping, my heart feeling and my mind ticking away about what this design and collection meant to me. Then it came to me, "Ah - it's International Woman's Day, perfect!" I decided to honour all women worldwide with the shapes of rose cut, champagne diamonds.
I especially chose champagne diamonds to celebrate your 'flawsomeness'. The beautiful flaws that make you you. The scars of your life, the road maps of who you are today.
Each gem is individually shaped, symbolising your perfection - just as you are. 'Diamond' in Greek is 'Adamas' - which translates as 'invincible' - symbolising your invincible strength, just as you are.

Each rose cut diamond gem symbolises our different shapes, sizes, character, and unique sparkle as women. Just like these diamonds we all equally shine with the same resplendent beauty. Strong, unique, beautiful, worthy. Made to symbolise and celebrate you, as You.
Diamond Magic
Diamonds carry a loving energy of purity. Diamonds are forged in the earth's crust the longest. It takes 3.5 billions years for Mother Earth to make one. Because diamonds have absorbed the earth's energy the longest, many light healers use diamonds for powerful healing.

She activates the crown chakra, clears the fog from your mind and your heart and helps you discern your own journey towards enlightenment. An energetic force of nature, she'll help you manifest abundance in all areas of your life.

As diamonds hold the highest vibrations they are great to help impart fearlessness, invincibility and fortitude.

Diamond Vibes
Chakras - Crown Chakra
Birthstone - April
Zodiac - Aries, Taurus, Leo
Anniversary
Diamond is a 60th Anniversary gemstone

Diamond Healing
Purity. Harmony. Love. Abundance. Prosperity. Strength. Spirituality.
Gold & Rose Cut Diamond Chain Earrings