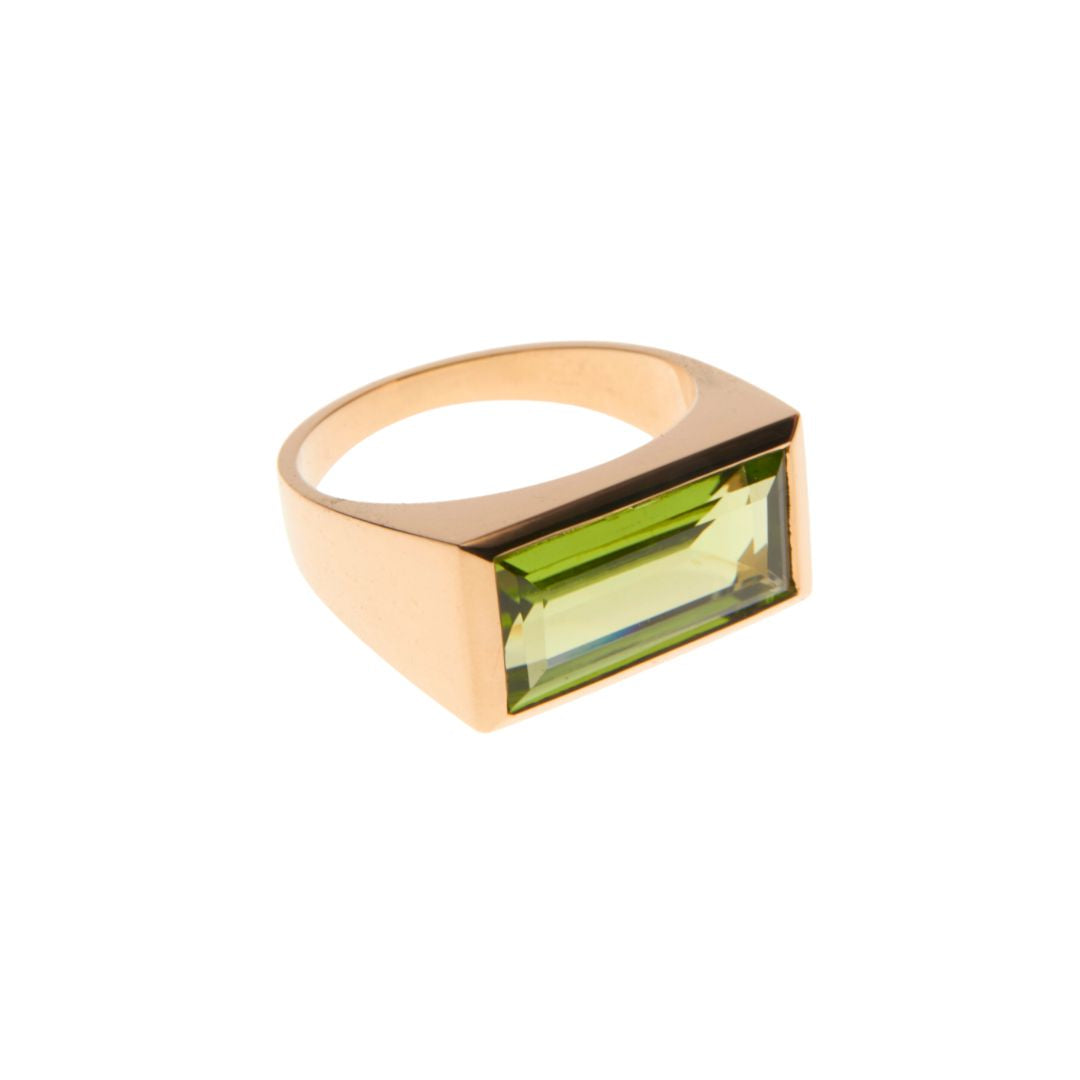 Peridot Empress Cocktail Ring & Necklace
Scan the QR Code to view this product virtually in your space...
Peridot Empress Cocktail Ring
Top quality Peridot, the Peridot Empress Cocktail Ring is a true statement ring or necklace for a strong minded woman. In the words of Fran Lebowitz, "I'm not interested in being a wife. I'm interested in being an Empress".
A ring and necklace admired and worn by both men and women, this design is chic, contemporary, timeless and bold. Just like Fran Lebowitz. Featuring a stunning top quality four carat, electric green, natural peridot gemstone set in a crown of yellow gold.

 Ashes Work
The peridot necklace holds a very special detail. A hidden bar of gold holding a dear loved ones ashes, secretly nestled behind the peridot gemstone so you can hold your loved one close. 
Peridot gemstone is a heart chakra stone. The best and perfect place for our family and friends to rest. On our hearts. 
Materials
18 carat gold.
Please allow minimum 6 weeks for delivery.
This design is also available as a necklace and with different gemstones. Prices may vary.
Please email me for further details.
Regal Philosophy
Royalty adorned themselves with jewels for their protective healing powers and as a display of their own unique worthiness and power. You are a Queen. Whatever the circumstances you find yourself in, never let that crown slip from your head.
Peridot Vibes
Chakras - Heart Chakra
Birthstone - August
Zodiac - Virgo, Libra, Sagittarius
Typical colours - Olive green, bottle green, yellowish-green
Anniversary
Peridot is a 16th anniversary gemstone
Peridot Healing
Healing. Love. Transformation. Rejuvenation. Cleansing. Rebirth. Personal growth. Awakening.
Peridot Empress Cocktail Ring & Necklace