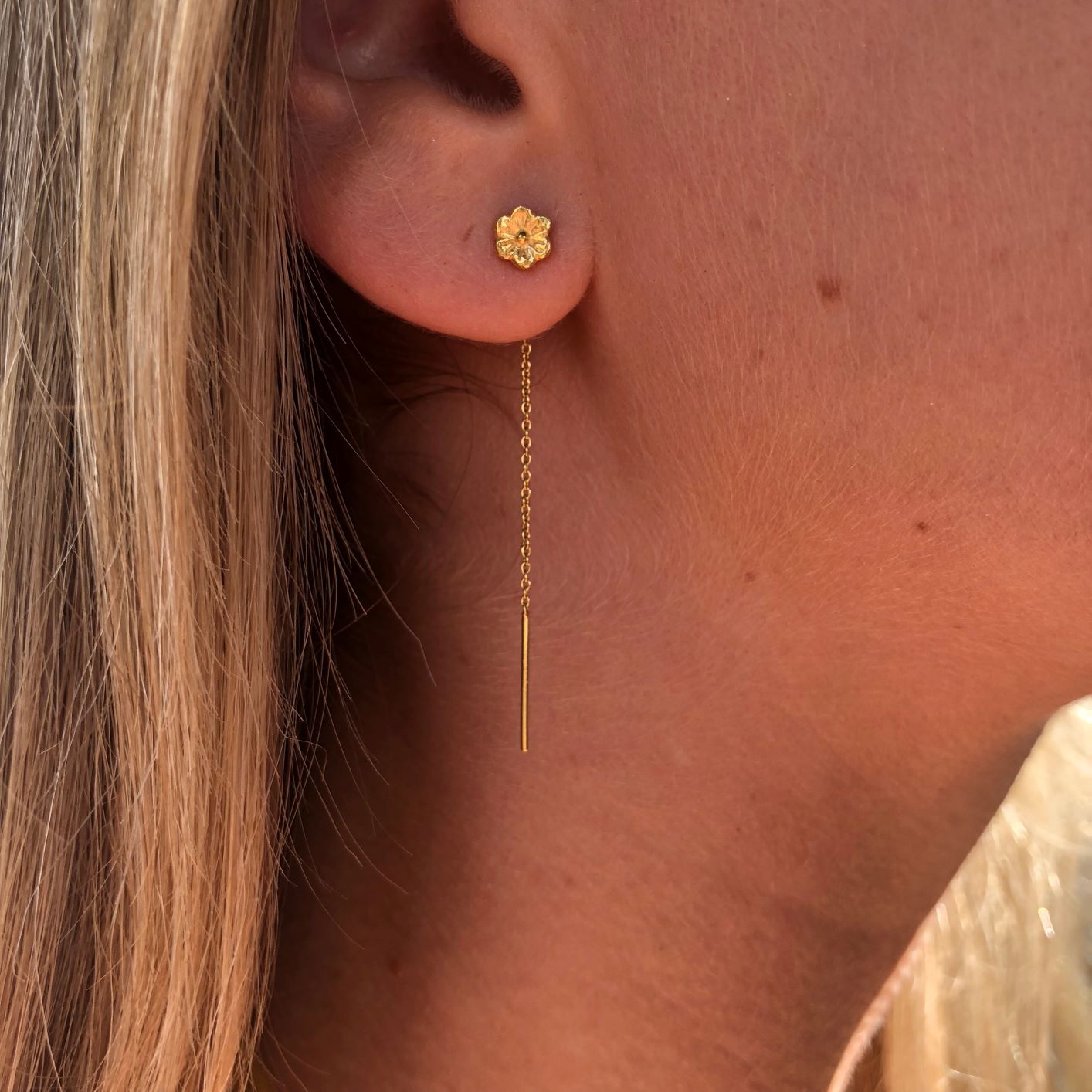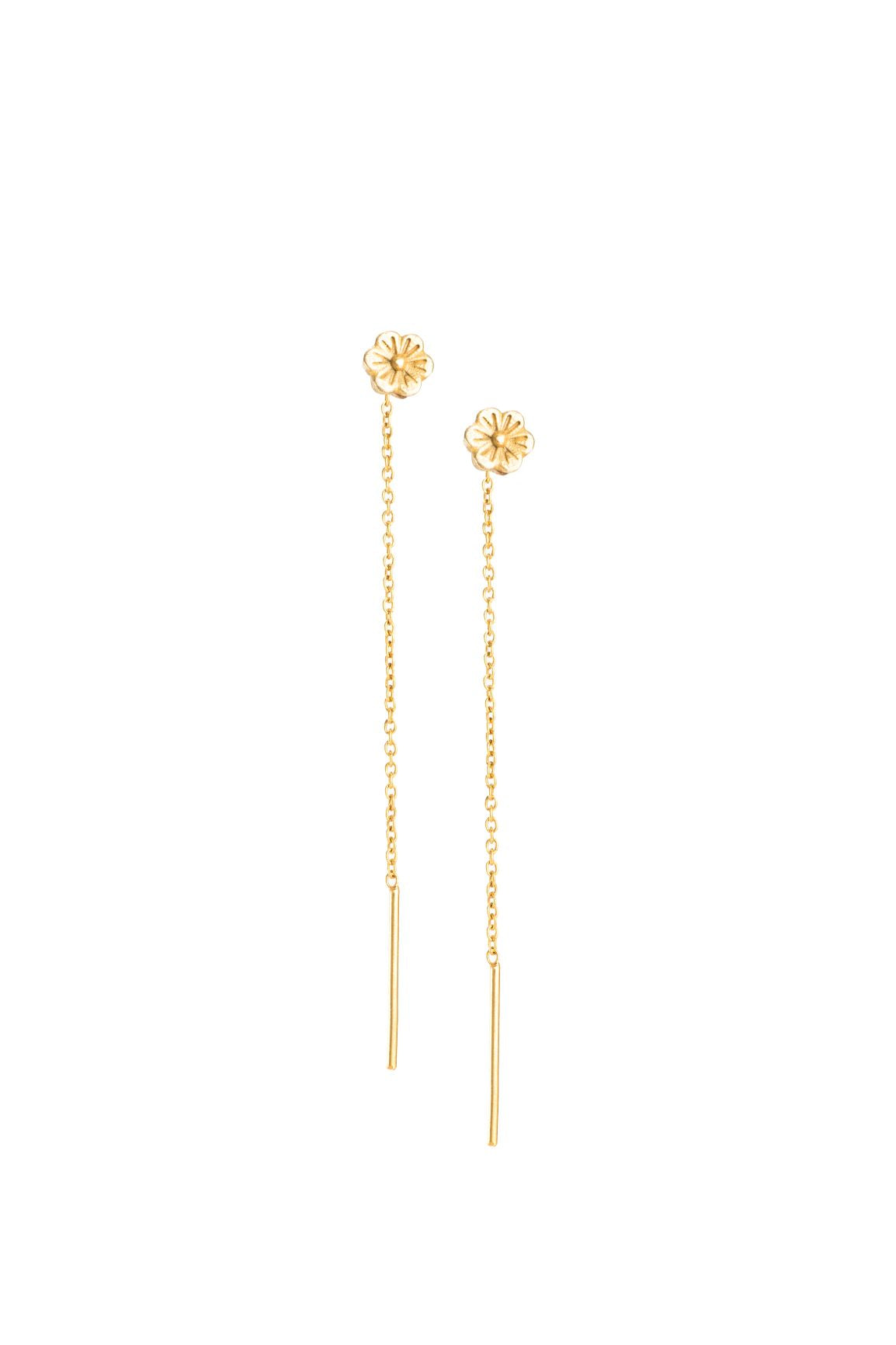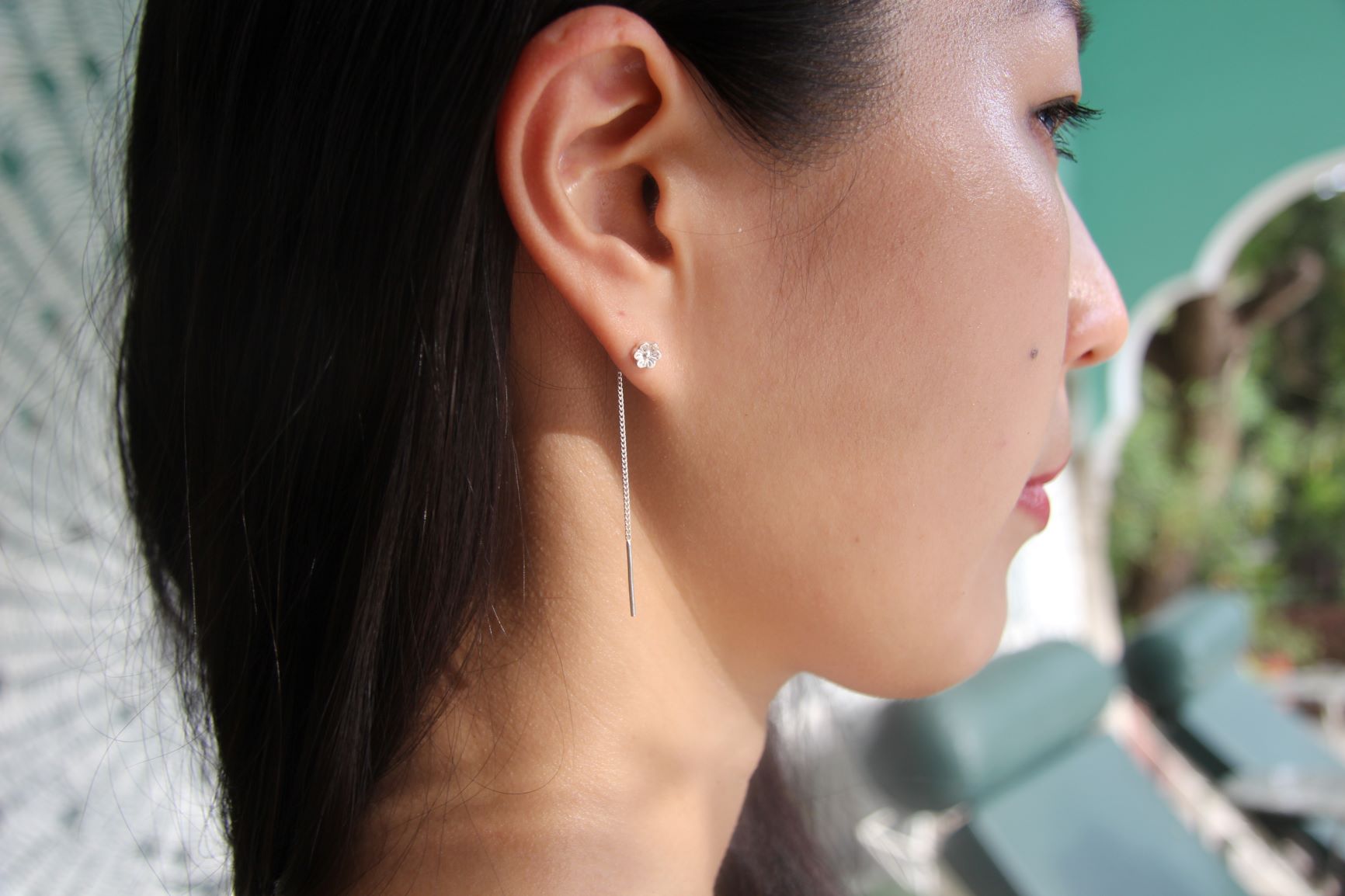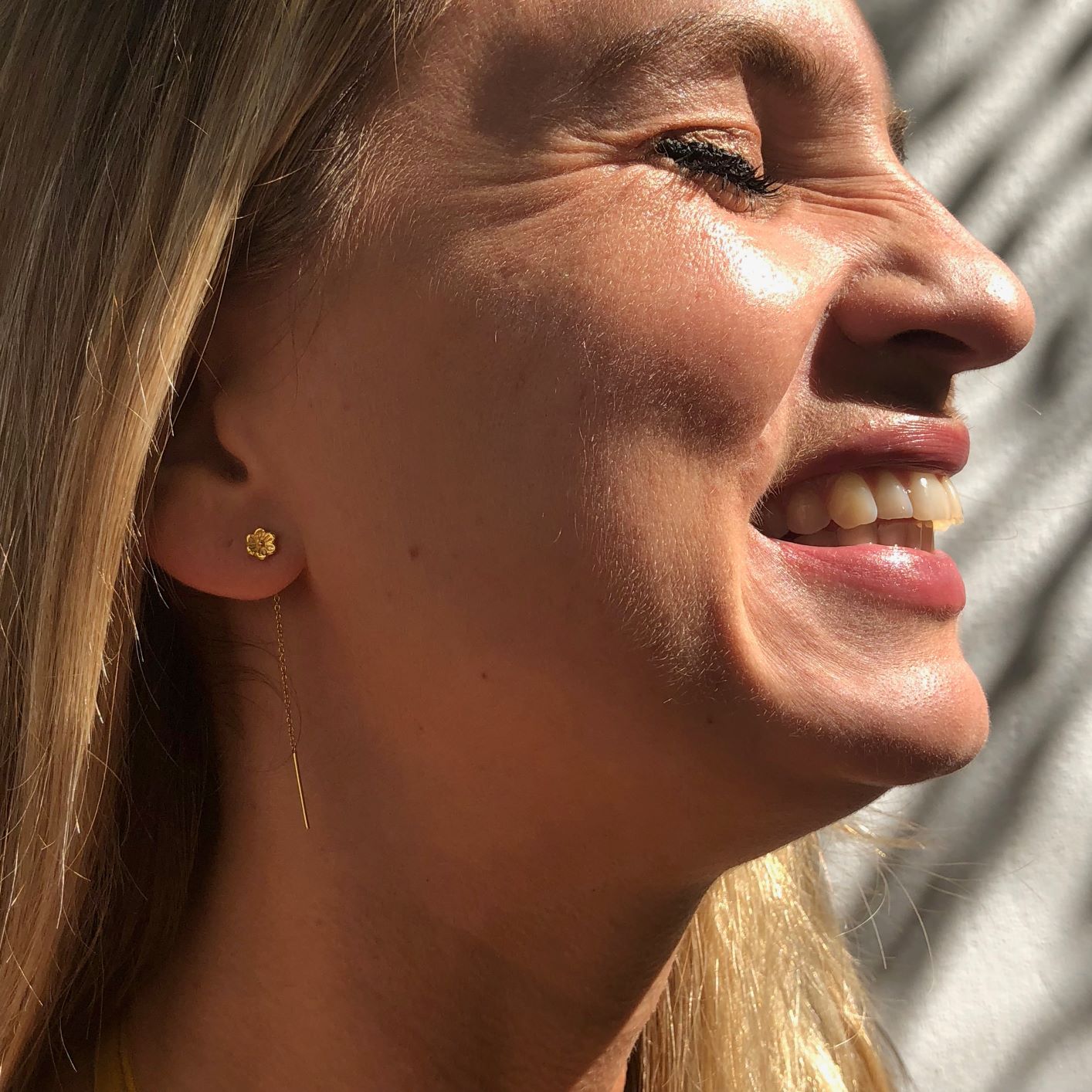 Silver & Gold Vermeil Flower Slider Earrings
Scan the QR Code to view this product virtually in your space...
Jaipur, known as the Pink City in India, is abundant with the most exquisitely beautiful Indian women – who all wear stunning Rajasthani jewellery. Every piece looks original yet has this historical style and Indian woman decorates as much of her body as she can. They bodies look like walking temples for gemstone and jewellery. These are clearly my kind of woman. Each piece they wear has a really pretty attention to detail.
I named this collection Jaipur Princess to echo the youthful elegance of a Rajasthani princess who walks the streets of the dusty pink city, Jaipur. Each design has a touch of this unique and individual Rajasthani style of jewellery.
Jaipur Princess Flower Slider Earrings. Really pretty, stylish and elegant earrings. These flower sliders beautifully decorate your ears. A simple daisy flower with a chain and bar hangs beautifully from the top of your ear or your earlobe. These look stunning for every day wear or dressed up to kill. These are great earrings to mix and match with one of our Blue Sapphire Flower Stud Earrings.
Handcrafted from sterling silver, finished with gold vermeil.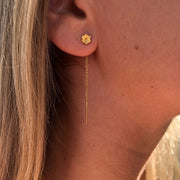 Silver & Gold Vermeil Flower Slider Earrings