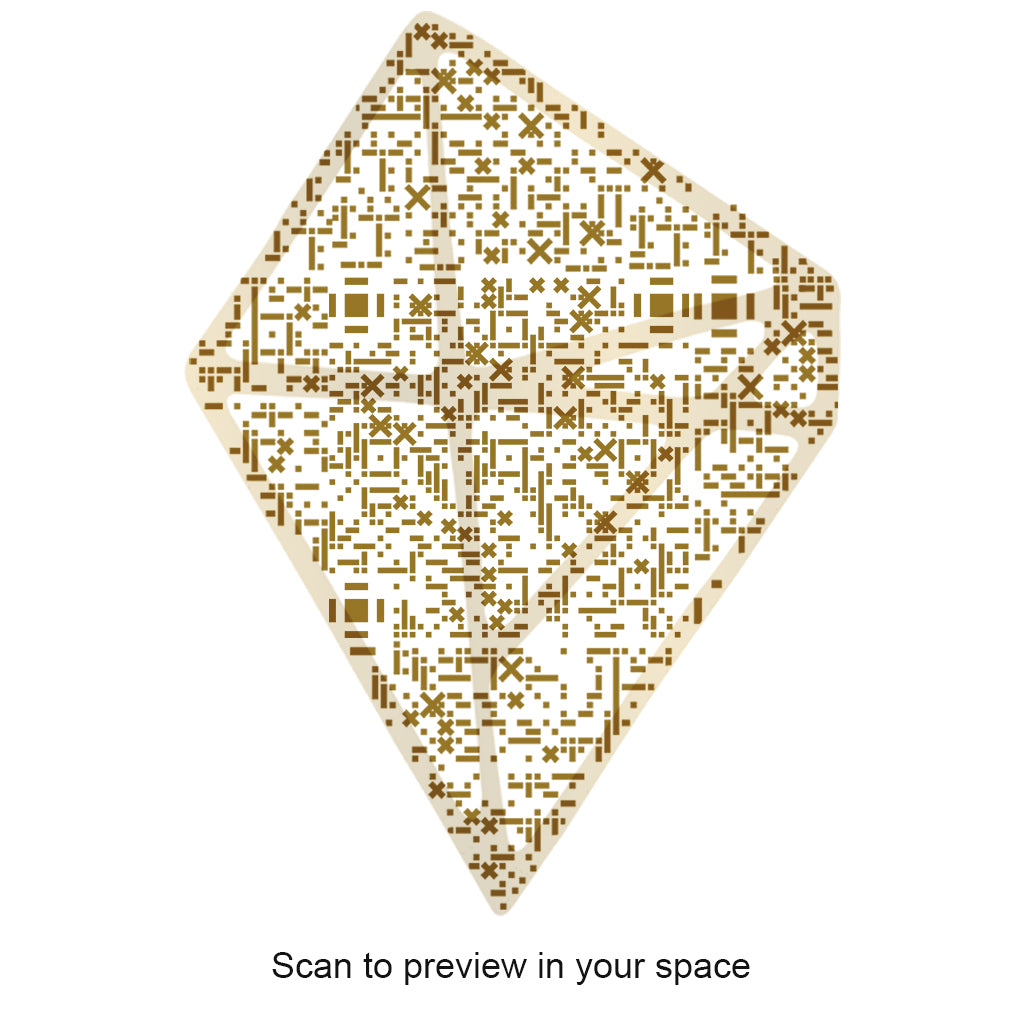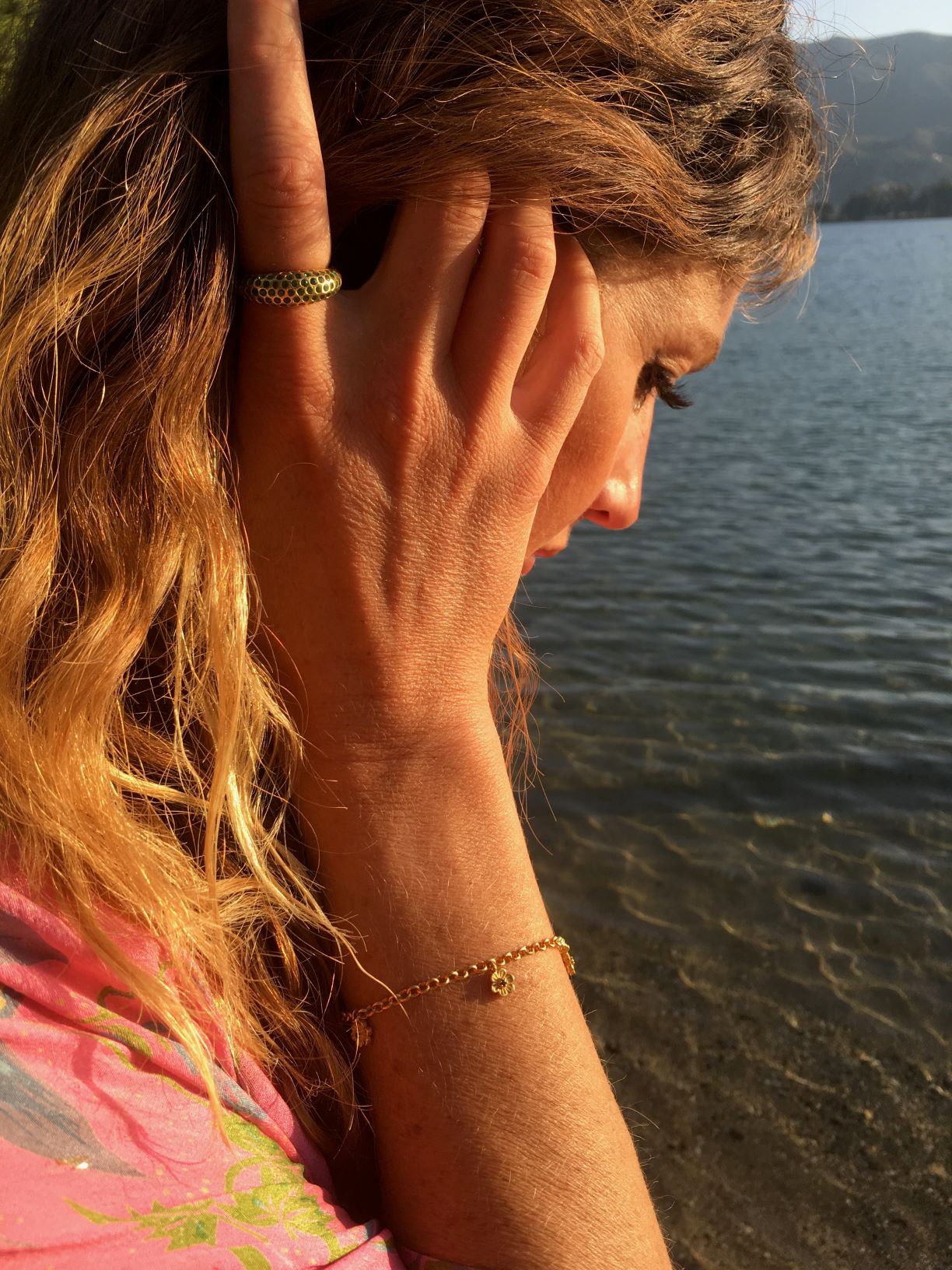 Silver & Gold Blue Sapphire Flower Bracelet
Scan the QR Code to view this product virtually in your space...
Jaipur Princess Flower Bracelet Set With Blue Sapphires. A truly unique and very pretty bracelet. Seven flowers are decadently set with a sparkling blue sapphire gem at the centre. This anklet beautifully decorates your ankle, with a stunning detailed flower chain extension so you can extend the length if you wish.
Our Flower Anklet works beautifully combined with our dainty, very pretty Blue Sapphire Flower Studs and Blue Sapphire Bracelet. A stunning yet subtle look for every day, particularly summer wear. A perfect piece of jewellery to take on your holidays.
Handcrafted from silver, set with seven electric blue sapphires finished with gold vermeil.
Sapphire Magic 
Blue sapphire is a powerful and precious gemstone. She will stimulate all of your chakras into alignment and once those energy centres are balanced, you can show up as your true, full, powerful self. Life is energy, and if it is out of kilter, then so are we. Get yourself aligned with sparkles of blue sapphire. Connect to the true power and magic of gemstones. 
Blue sapphire is historically known as the 'Stone of Destiny'. Sapphire is associated with divine favour. Just as rulers of ancient Persia believed the sky was painted blue by the reflection of sapphire stones, this gem will reflect the wonder of your true nature and divine being in the cosmos. 
Jaipur Princess Collection Philosophy 
Jaipur is known as the 'Pink City' in India. The whole city is painted in a beautiful dusty pink and is abundant with the most exquisitely beautiful Indian women. Like individually beautiful flowers, they decorate the streets wearing Rajasthani jewellery. Every piece they wear looks original yet has this historical style and unique detail. Indian women decorate and celebrate their bodies with jewellery as much as  they can. Their bodies are like floating temples of gemstone and jewellery, a living treasure box and such a feast for the eyes. Every piece they wear has a very pretty attention to detail.
I named this collection Jaipur Princess to echo the youthful elegance and beauty of these mysterious Rajasthani princesses, who glide the streets of the dusty pink city, Jaipur. Each one of us is a princess inside. Each design has a subtle touch of this unique and individual Rajasthani style of Jewellery.
Sapphire Vibes
Chakras - Heart Chakra
Birthstone - September (Blue Sapphire) 
Zodiac - Virgo, Libra, Sagittarius, Gemini 
Typical colours - Blue, yellow, black, pink, white, indigo, green
Sapphire Healing
Creative expression. Authenticity. Intuition. Meditation. Truth. Communication. Wisdom. Love. Independence. Balance. Self-appreciation. Spiritual development. Power.
 Anniversary 
Sapphire is a 45th anniversary gemstone 
Silver & Gold Blue Sapphire Flower Bracelet