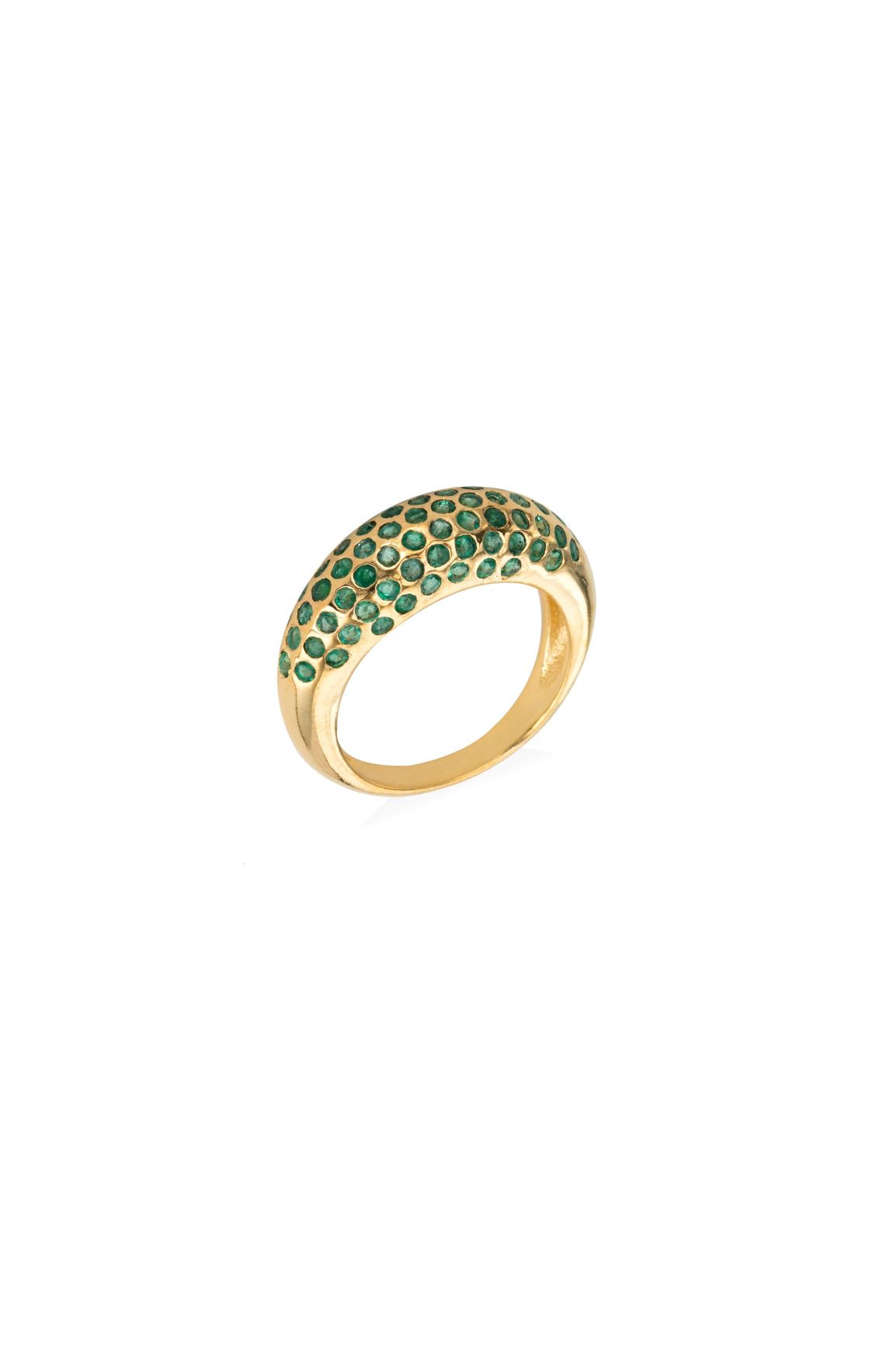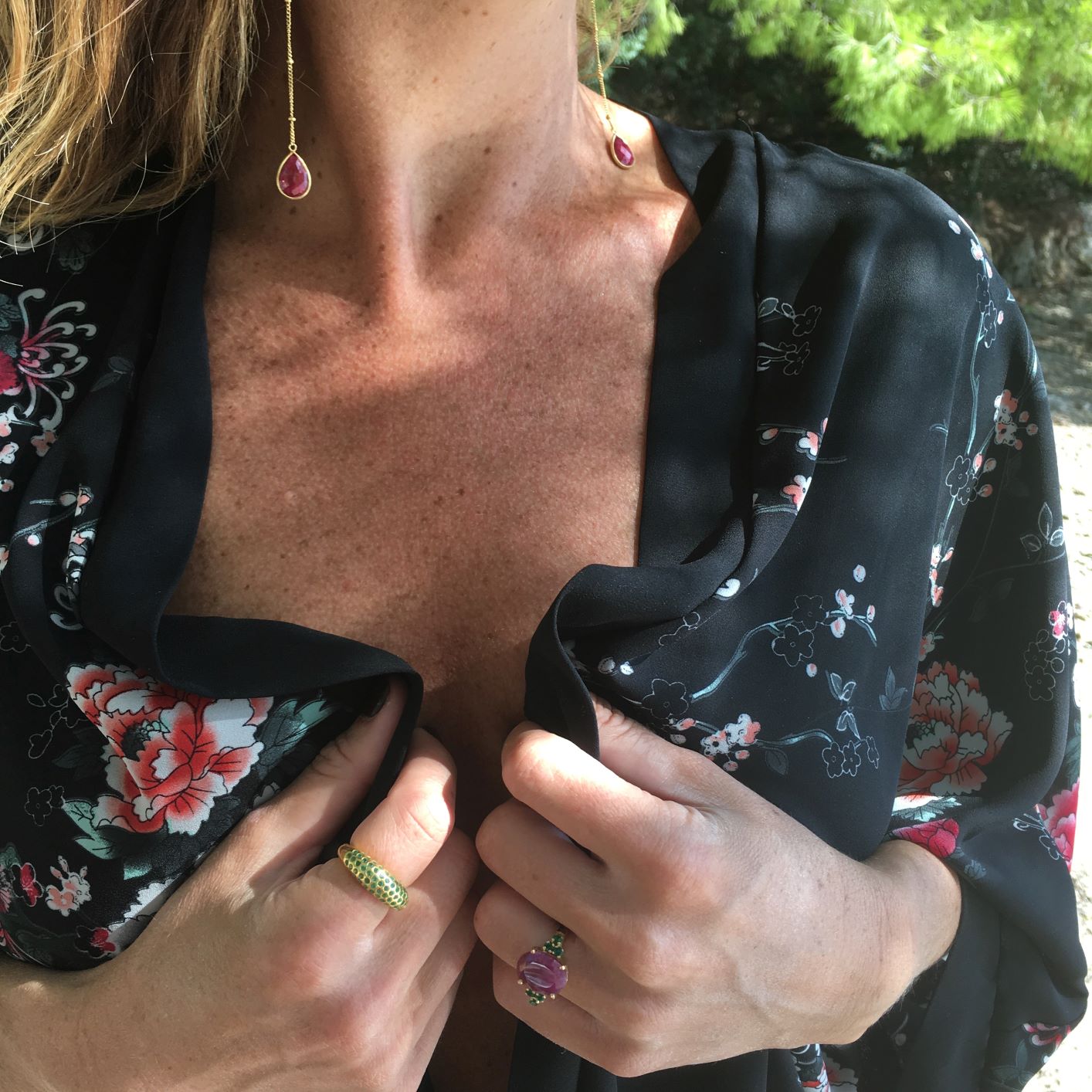 Gold Emerald Queen Of Crowns Cocktail Ring
Scan the QR Code to view this product virtually in your space...
The Emerald Queen of Crowns Cocktail Ring.
This unique and exquisite emerald ring boasts electric spring-green glistening emeralds in a beautiful crown of yellow gold.  
Materials
18 carat gold.
Please allow minimum 6 weeks for delivery.
Available in diamond, ruby and sapphire gemstones. Prices may vary.
Please contact me for further details.
Story of the ring
Inspired by an antique ring I found on one of my treasure hunts in Jaipur, India, I wanted to recreate this truly divine and unusual piece of jewellery, set with a halo of emeralds to symbolise eternal love. 
I adore emeralds and so did Queen Cleopatra. Cleopatra loved this mystical, beautiful stone so much she had emerald mines named after her. 
Regal Philosophy 
Royalty adorned themselves with jewels for their protective healing powers and as a display of their own unique worthiness and power. You are a Queen. Whatever the circumstances you find yourself in, never let that crown slip from your head.
Emerald Vibes
Chakras - Heart Chakra
Birthstone – May
Zodiac - Aries, Taurus, Gemini, Libra

Anniversary
Emerald is a 20th and 55th Anniversary gemstone
Healing with Emerald
Love. Romance. Joy. Cleansing. Intuition. Clairvoyance. Faith. Serenity. Intelligence. Clear vision. Truth. Memory and communication. Physical and emotional healing.
Gold Emerald Queen Of Crowns Cocktail Ring