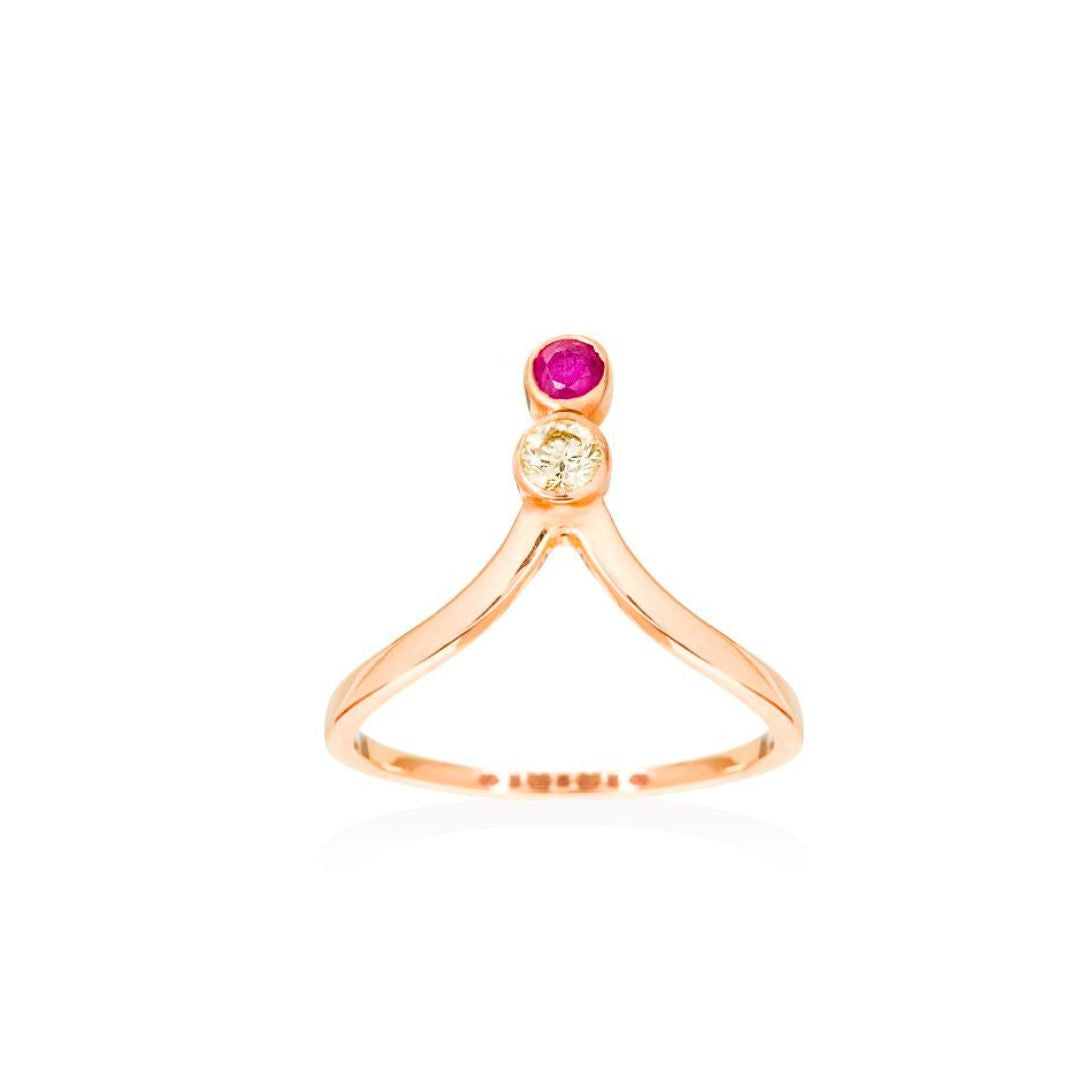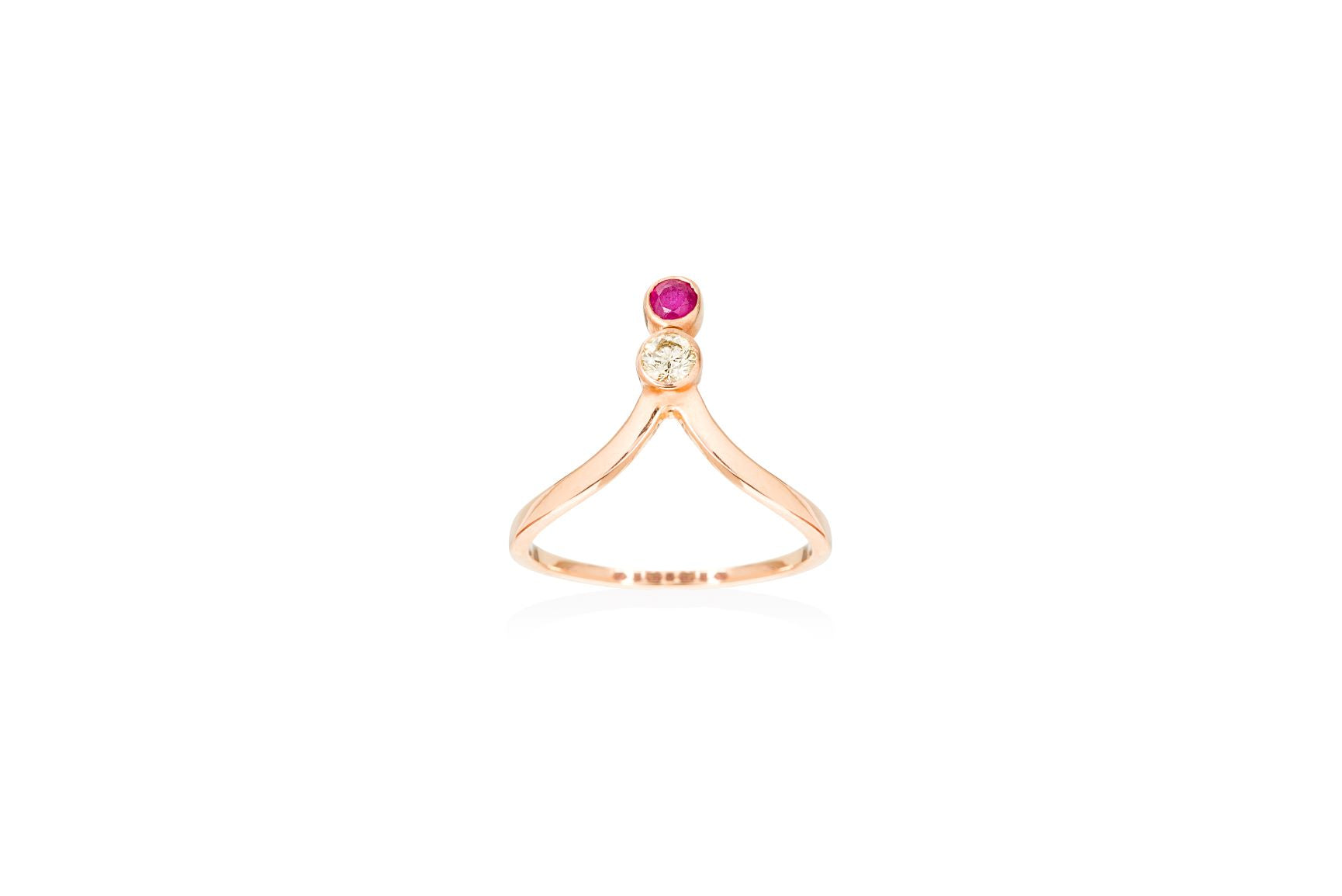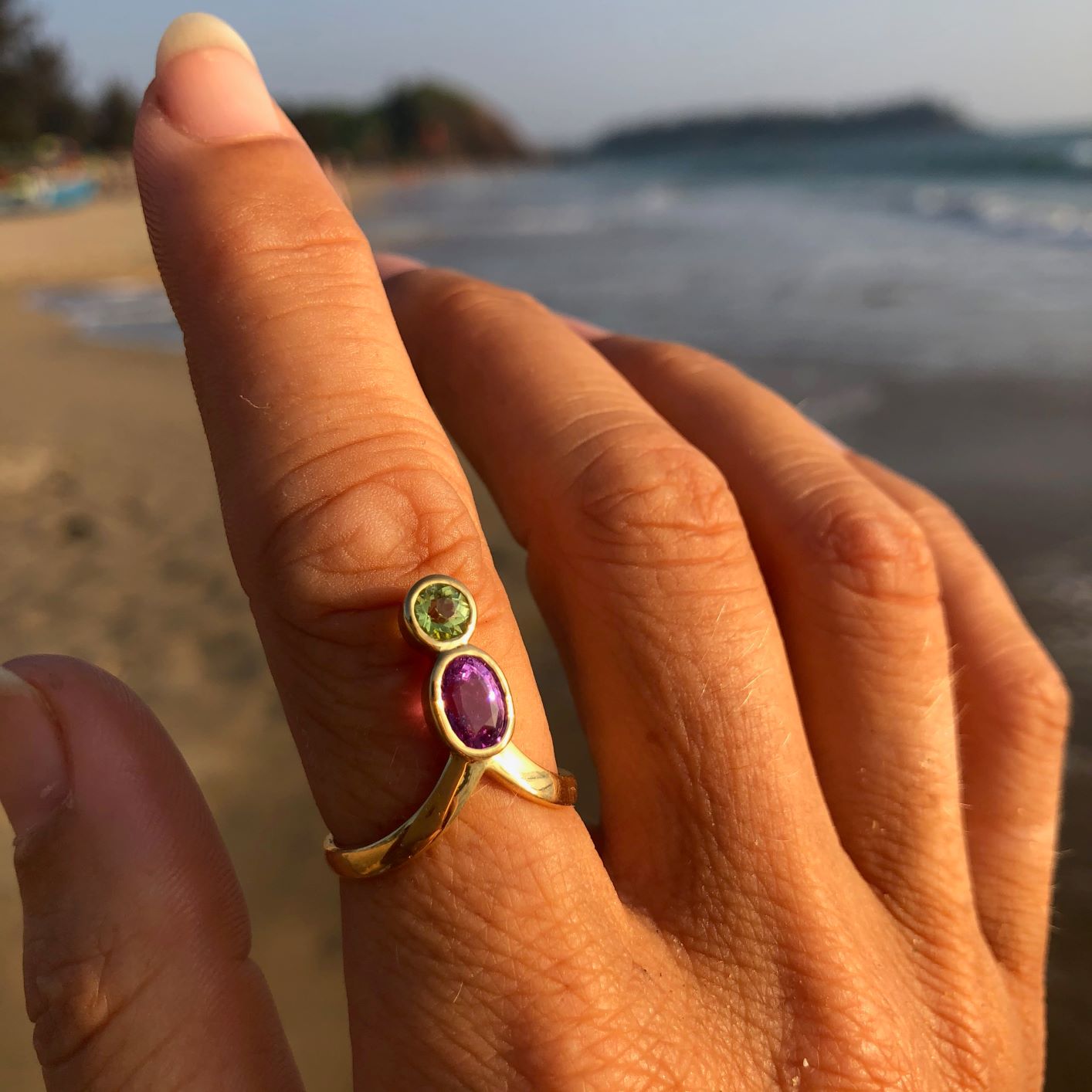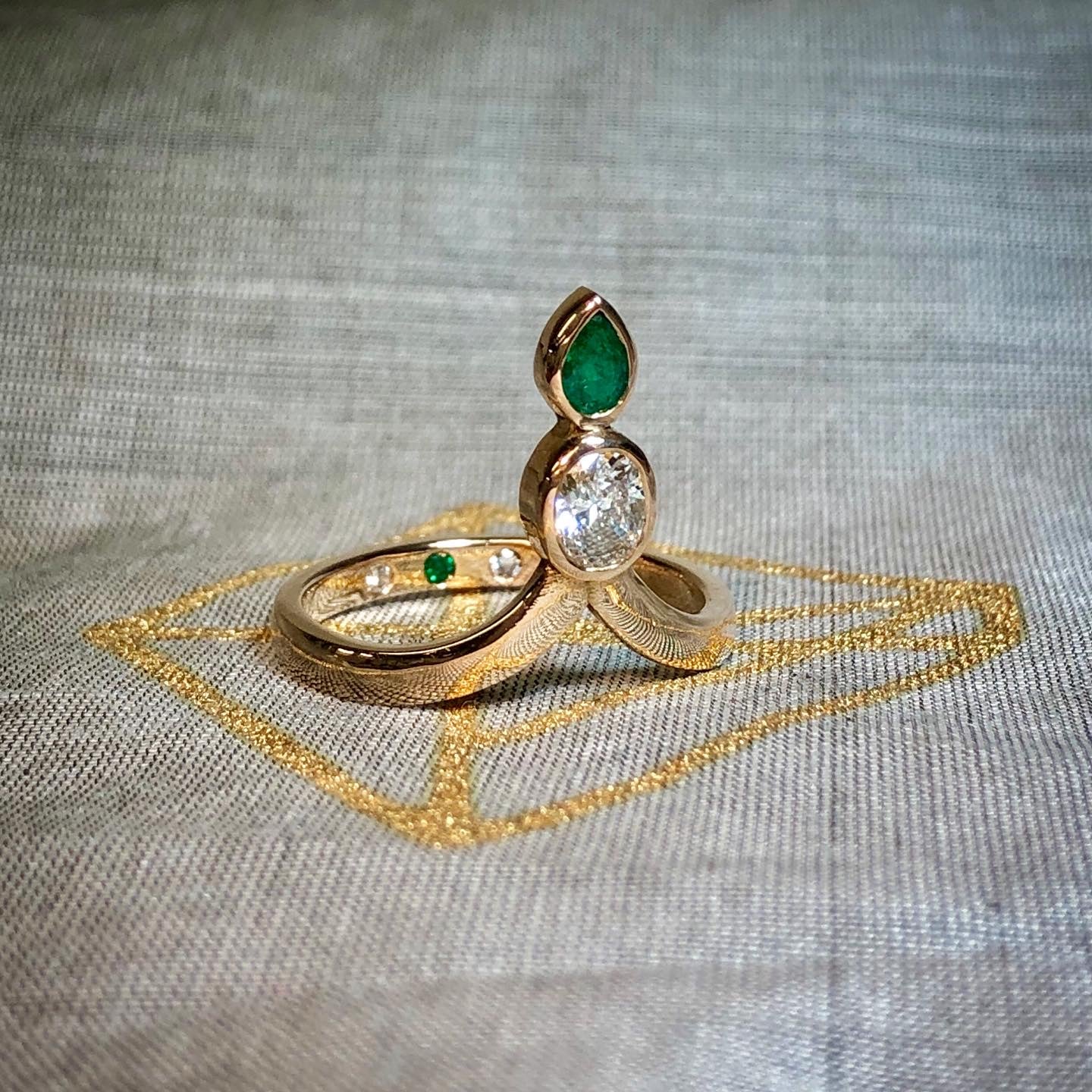 Ruby & Diamond - Healing Queen Cocktail Ring
Scan the QR Code to view this product virtually in your space...
The Healing Queen Ring
Following the historical tradition of kings, priests and healers, The Healing Queen cocktail ring is designed to be worn on your index finger as this finger is known to be especially powerful. Of course, you can wear it on any finger you wish. 
This ring was inspired by my love of ancient Rajasthani design. Handcrafted in rose gold. The Healing Queen is a ring that holds an eclectic mix of historical and regal grandeur set with two of the world's most precious and powerful gemstones. 
Materials 
18 carat gold.
Please allow minimum 6 weeks for delivery.
Available in diamond, sapphire, emerald and ruby gemstones. Prices may vary. Please contact us for further details.
Regal Philosophy 
Royalty adorned themselves with jewels for their protective healing powers and as a display of their own unique worthiness and power. You are a Queen. Whatever the circumstances you find yourself in, never let that crown slip from your head.
Diamond  Vibes
Chakras - Crown Chakra
Birthstone – April
Zodiac - Aries, Taurus, Leo
Anniversary
Diamond is a 60th Anniversary gemstone
Diamond Healing
Purity. Harmony. Love. Abundance. Prosperity.
Ruby Vibes
Chakras - Base Chakra, Heart Chakra
Birthstone - July
Zodiac - Aries, Cancer, Leo, Scorpio, Sagittarius
Typical colours - Pinkish-red to red
Anniversary
Ruby 15th and 40th anniversaries
Ruby healing
Integrity. Happiness. Healing. Courage. Passion. Inspiration. Energy. Power. Leadership.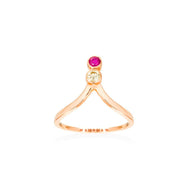 Ruby & Diamond - Healing Queen Cocktail Ring