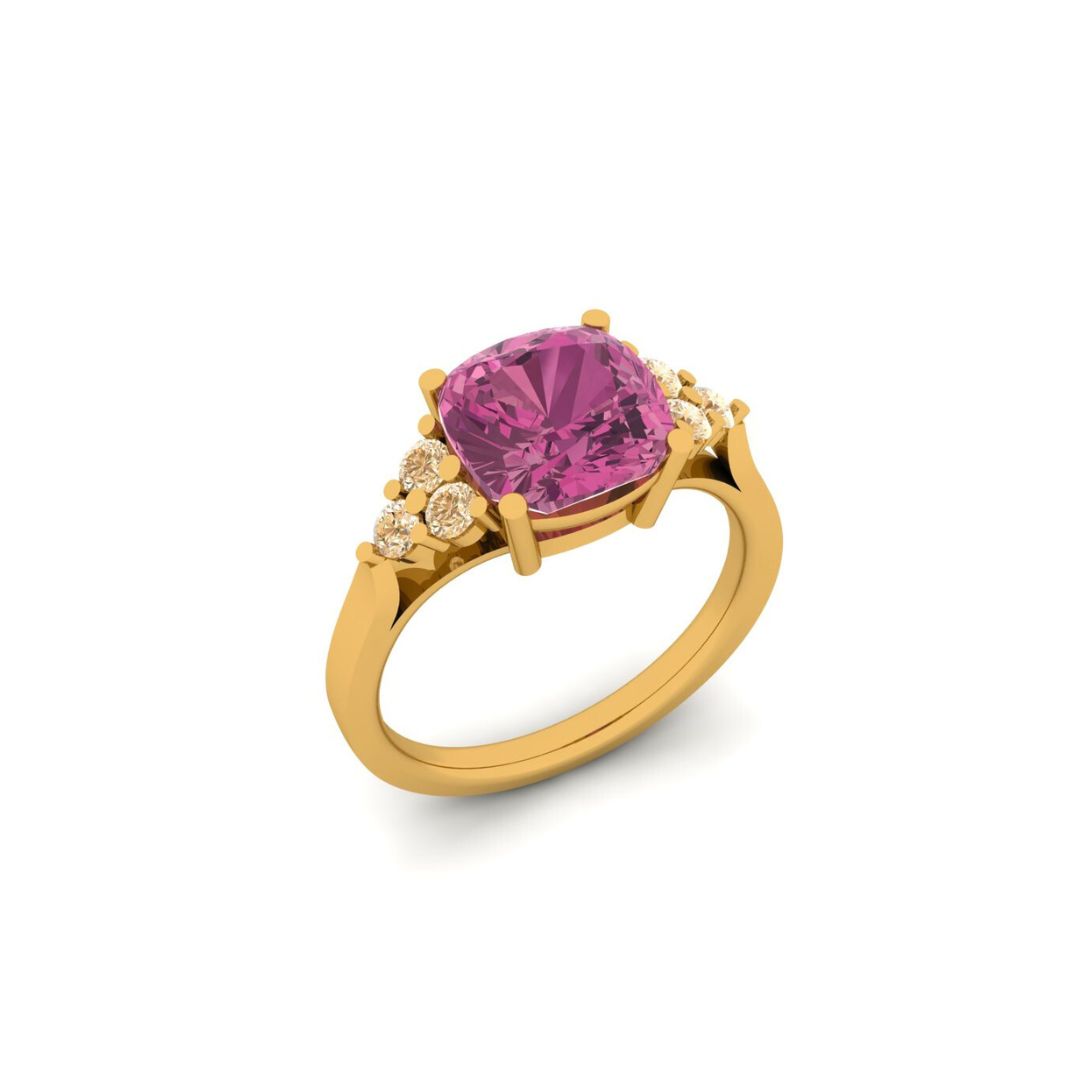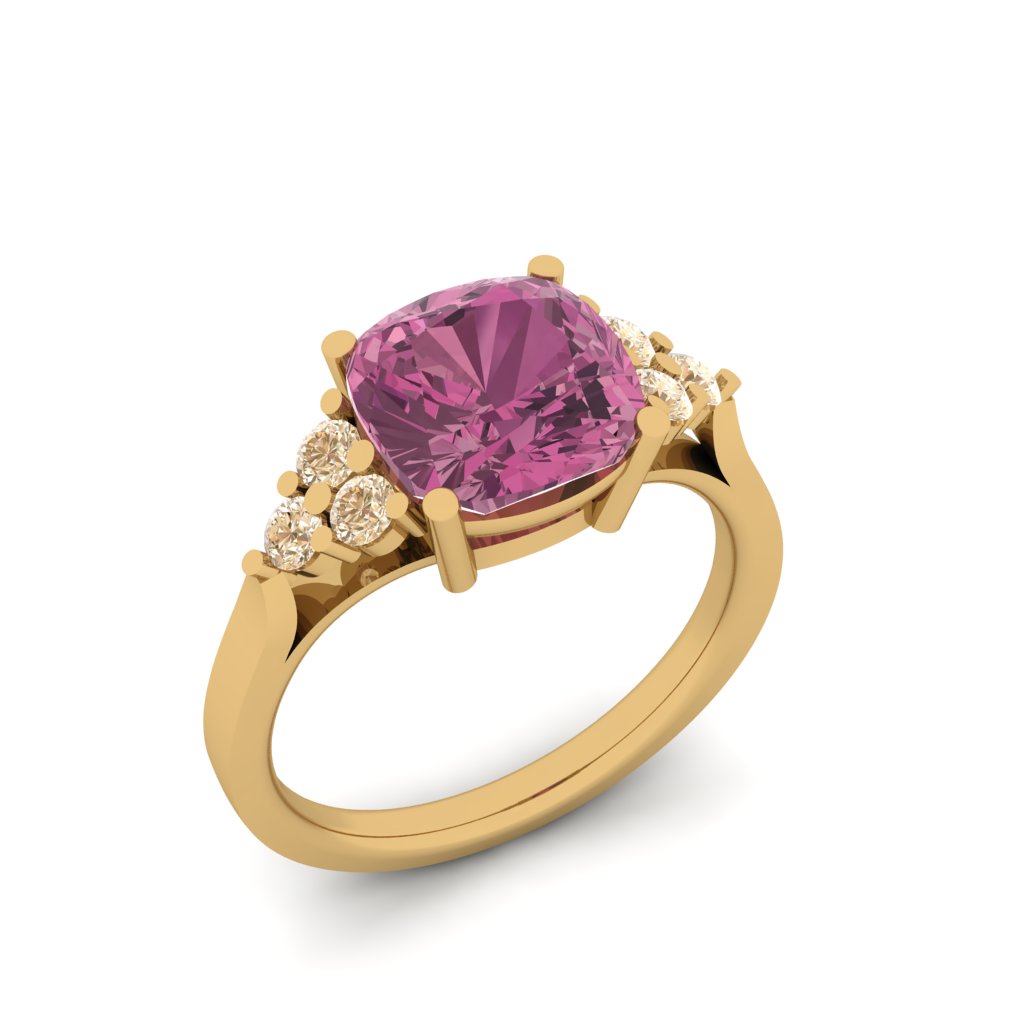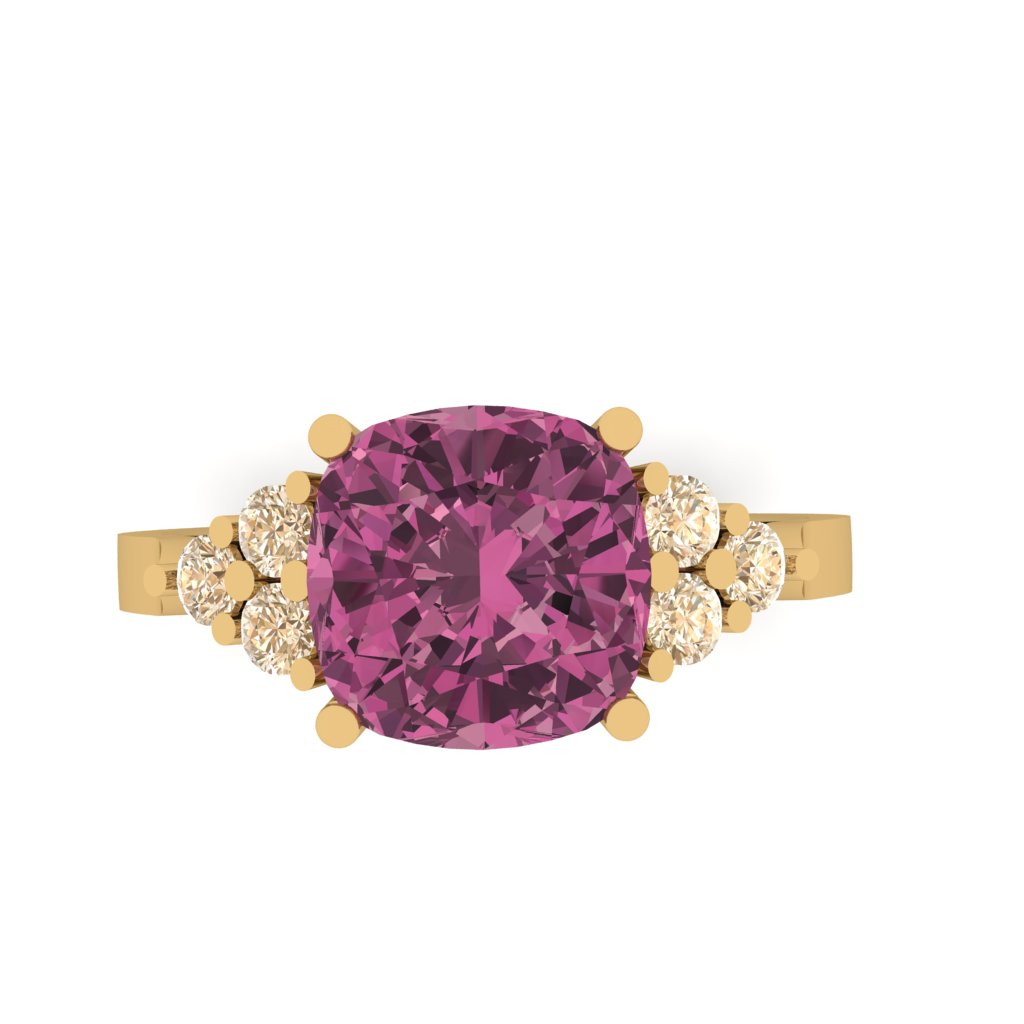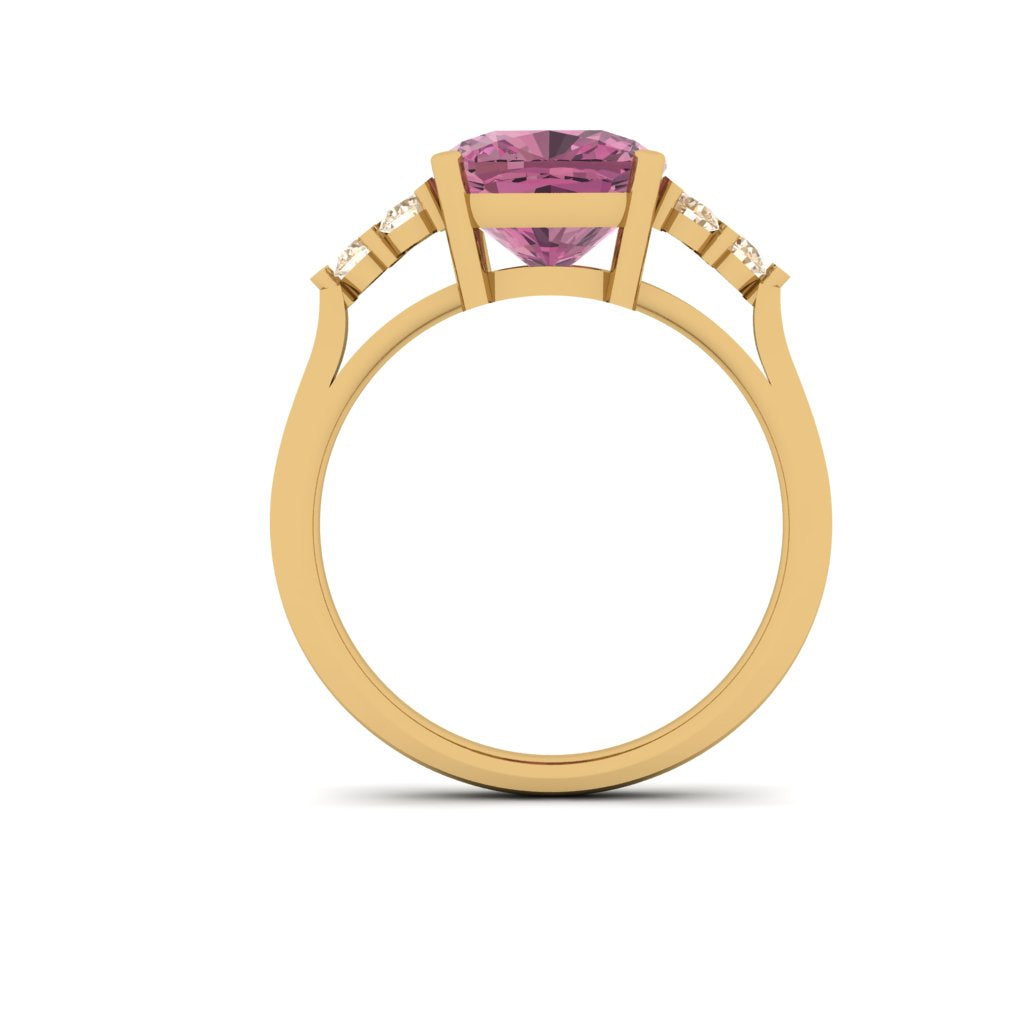 Pink Tourmaline & Champagne Diamond Engagement Ring
Scan the QR Code to view this product virtually in your space...
Pink Tourmaline & Champagne Diamond Engagement Ring
This stunning pink tourmaline and champagne diamond engagement ring boasts an exquisite four carat cushion cut 'champagne pink' tourmaline and six sparkling champagne diamonds. Such a beautiful colour combination with the champagne diamonds. This ring is for a woman who not only loves champagne and champagne diamonds but who also adores the colour pinkEach of these precious gemstones has been personally sourced by myself from the Pink City, Jaipur.

Materials
18 carat gold.
Please allow minimum 6 weeks for delivery. 
Available in diamond, sapphire, emerald and ruby gemstones.
Please email me for further details, price may vary. 
Only three pink tourmalines are available for purchase.
Pink Tourmaline Vibes
Zodiac - Virgo, Libra
Chakras - Heart Chakra
Birthstone - October
Pink Tourmaline Healing
Flexibility. Happiness. Objectivity. Compassion. Serenity. Balance. Positive transformation. Healing. Strength. Tolerance. Understanding.
Diamond Vibes
Chakras - Crown Chakra
Birthstone – April
Zodiac - Aries, Taurus, Leo
Diamond Healing
Purity. Harmony. Love. Abundance. Prosperity. Spiritual awakening.
Anniversary
Diamond is a 60th Anniversary gemstone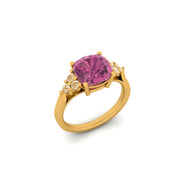 Pink Tourmaline & Champagne Diamond Engagement Ring