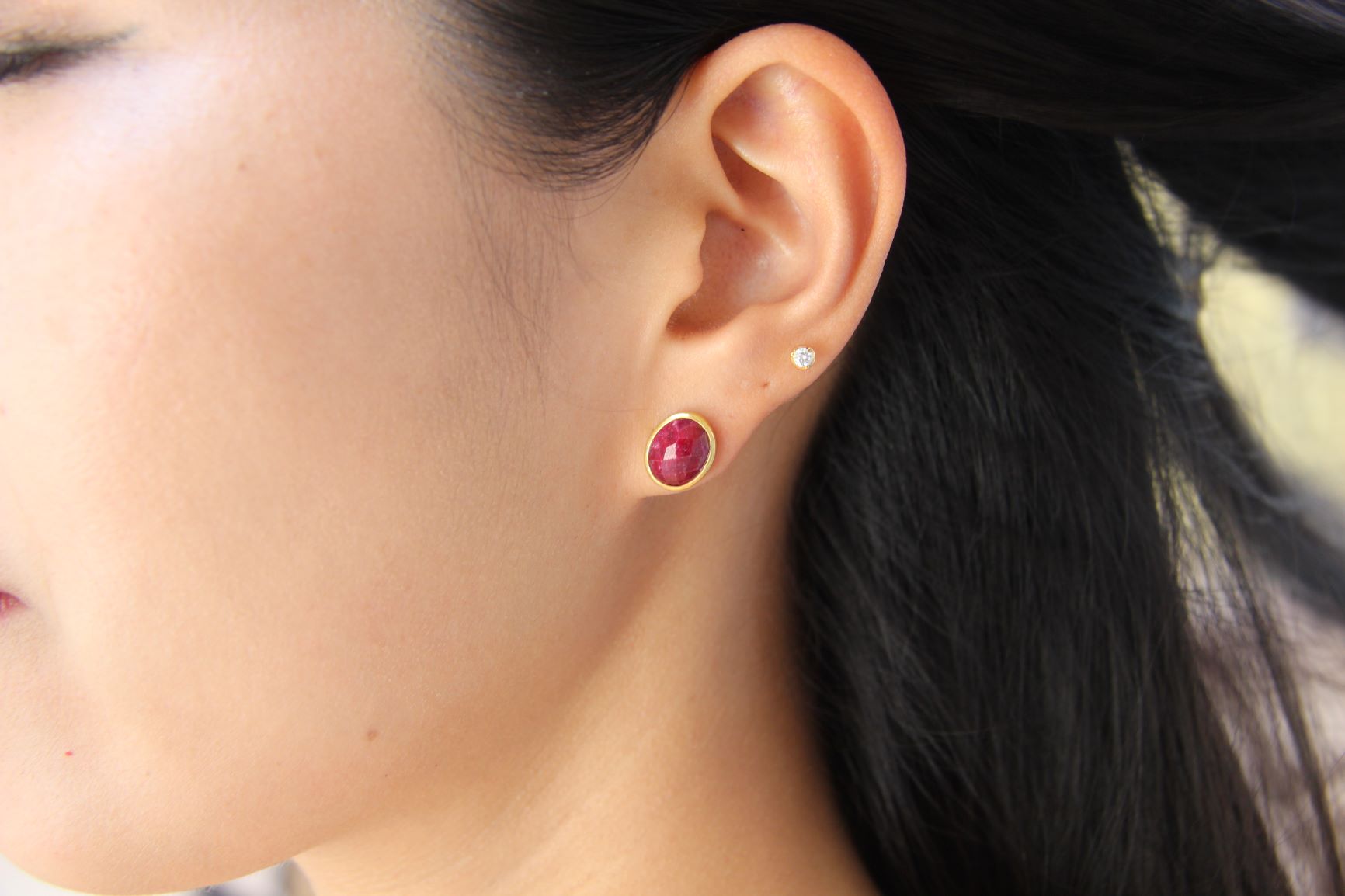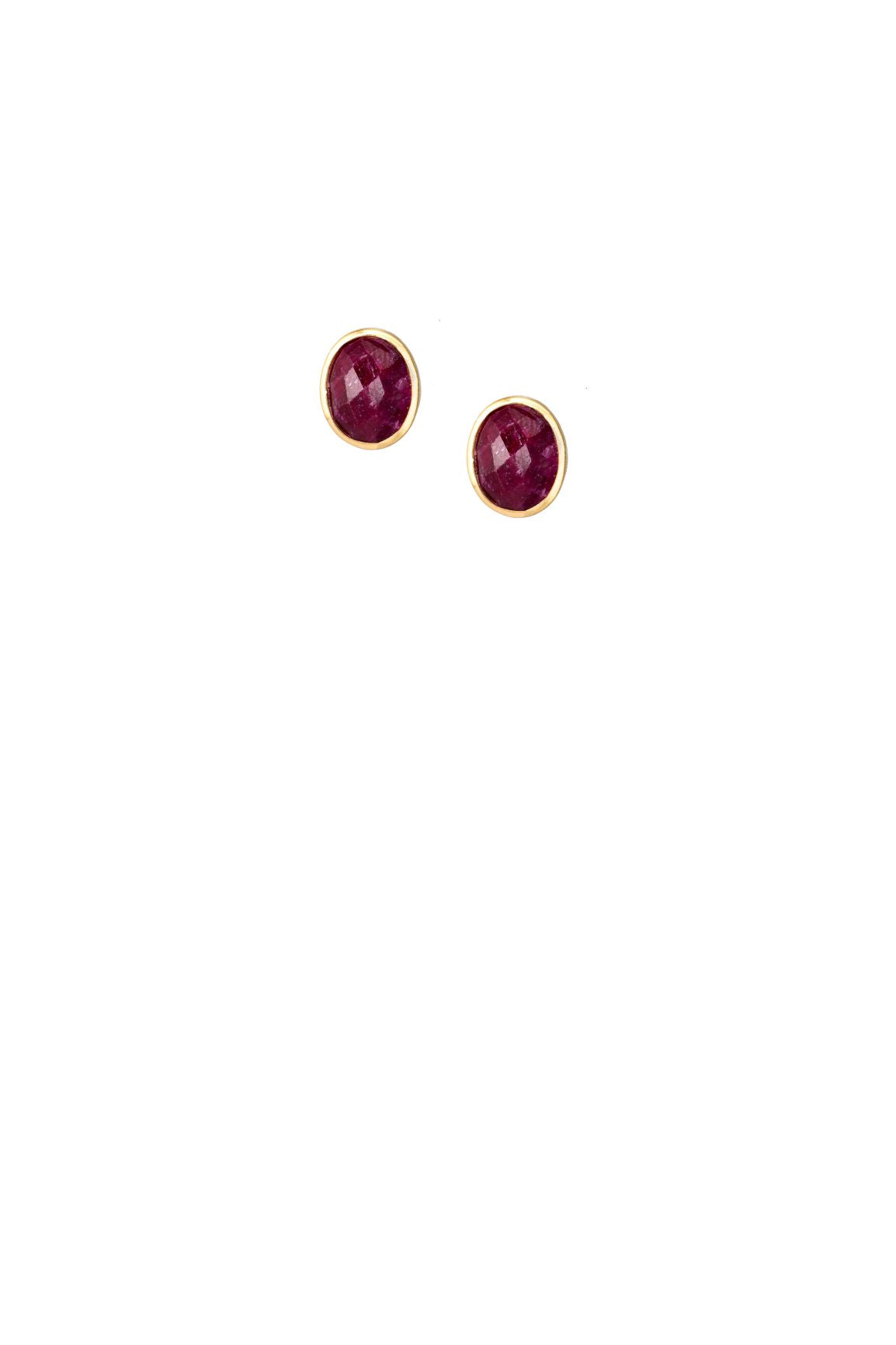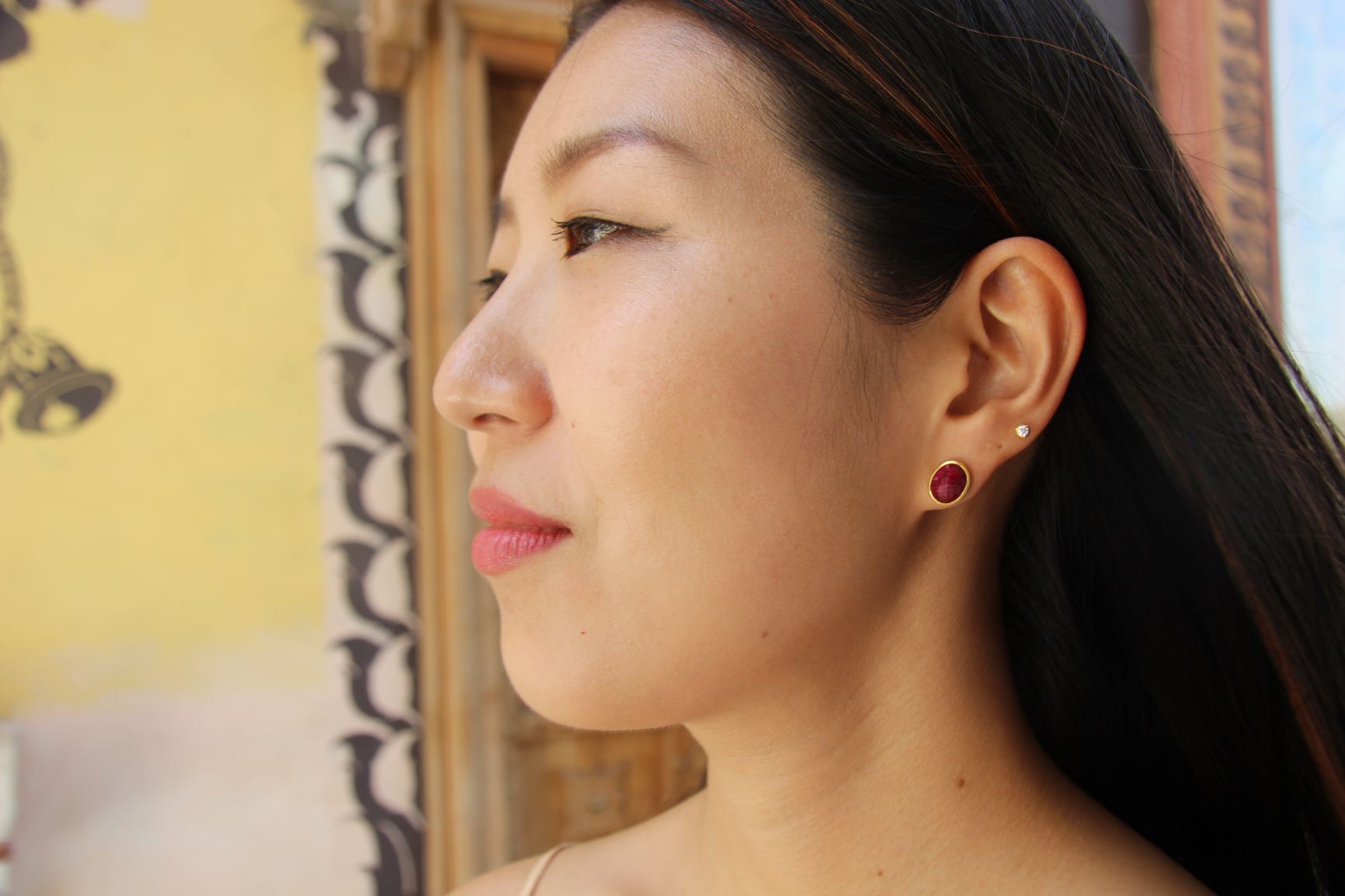 Scan the QR Code to view this product virtually in your space...
Stunning Ruby Corundum Stud Earrings. Featuring two exquisite hand cut, ruby  gemstones.
These stunning ruby stud earrings are just exquisite. They decadently decorate you, made for women who love to wear precious gemstones in their ears and who believe they deserve to. That is what we are all about at Rosie Odette. Celebrating yourself through wearing beautiful gemstones. Women empowering women to feel good and look good.
Creating a striking and original look, you can wear these earrings with a simple t-shirt, jumper, summer dress, or dressed up to kill. 

Our Ruby Stud Earrings beautifully match with our Six Drop Ruby Necklace, and Ruby Pinky Ring. 
Ruby Magic
Ruby is the birthstone of the most famous Roman Emperor, Julius Caesar. A zealous, entertaining, and notoriously strong character, demanding of loyalty, he exemplified the qualities of this royal gem. It's coveted for its bright, fiery, red colours and lustrous warmth, making her the most popular red gemstone in the gem world.
The ruby is revered and yearned for, symbol of love, passion, protection, prosperity and courage. She opens the heart chakra, heals the soul, evoking powerful feelings. Ruby vibrates a strong energy for love and sensuality, making her a wonderful gemstone for an engagement ring. Ruby is the perfect wedding gemstone and is gifted on 15th and 40th anniversaries as a gem of deep and true love. This is an excellent choice to gift your loved one or to simply gift yourself.
Opulence Philosophy 
I created the Opulence Collection to inspire and celebrate women in their natural, feminine beauty. Natural gemstones hold inclusions. Each gem symbolises your unique beauty – no tweaks, no changes – just you, as you are, in all of your natural, flawsome, glorious beauty. 
Ruby Vibes
Chakras - Base Chakra, Heart Chakra
Birthstone - July
Zodiac - Aries, Cancer, Leo, Scorpio, Sagittarius
Typical colours - Pinkish-red to red
Anniversary 
Ruby is a 15th and 40th anniversary gemstone
Ruby Healing
Integrity. Happiness. Healing. Courage. Passion. Inspiration. Energy. Power. Leadership.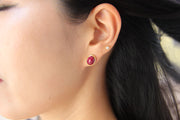 Ruby Stud Earrings