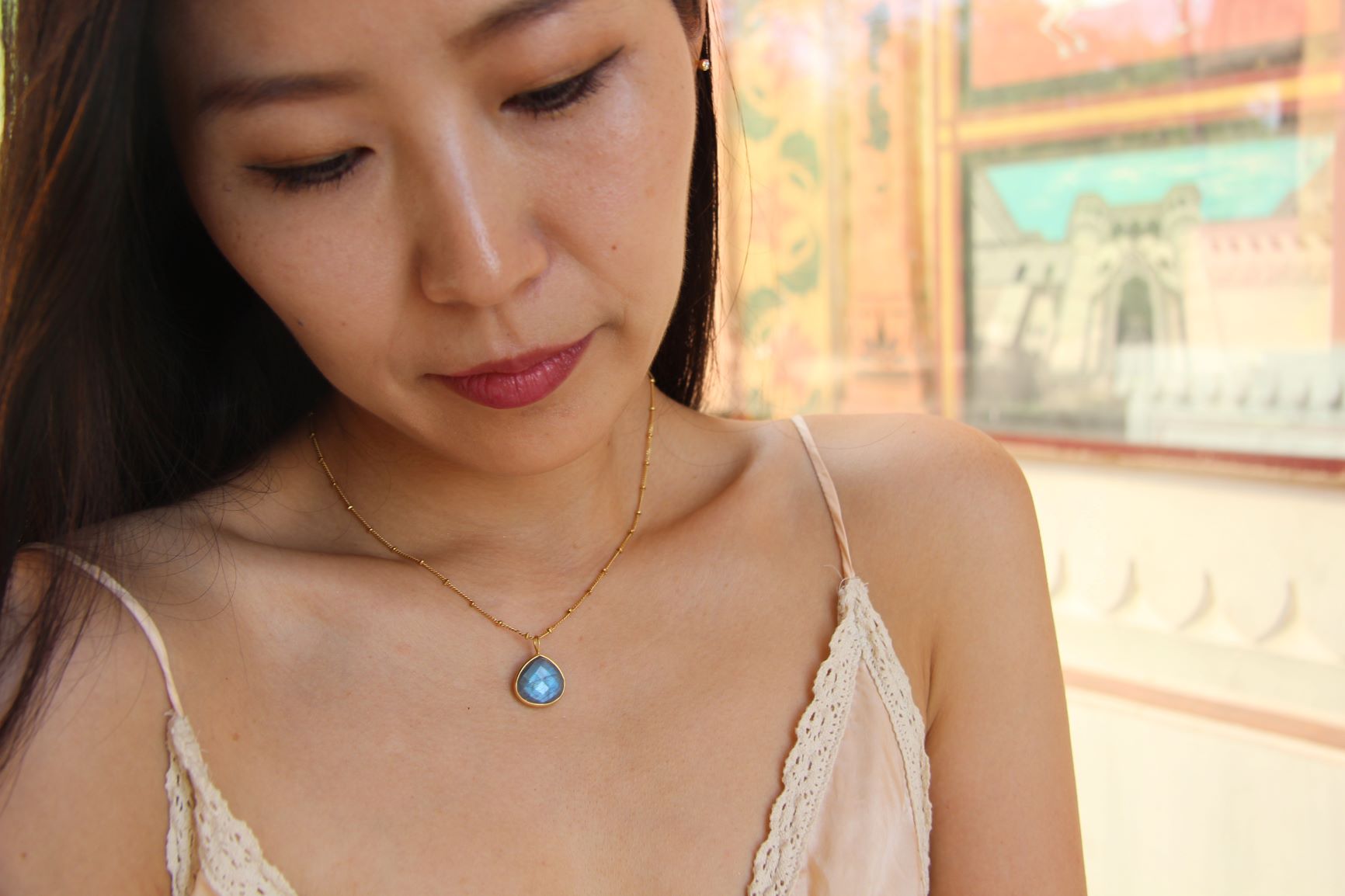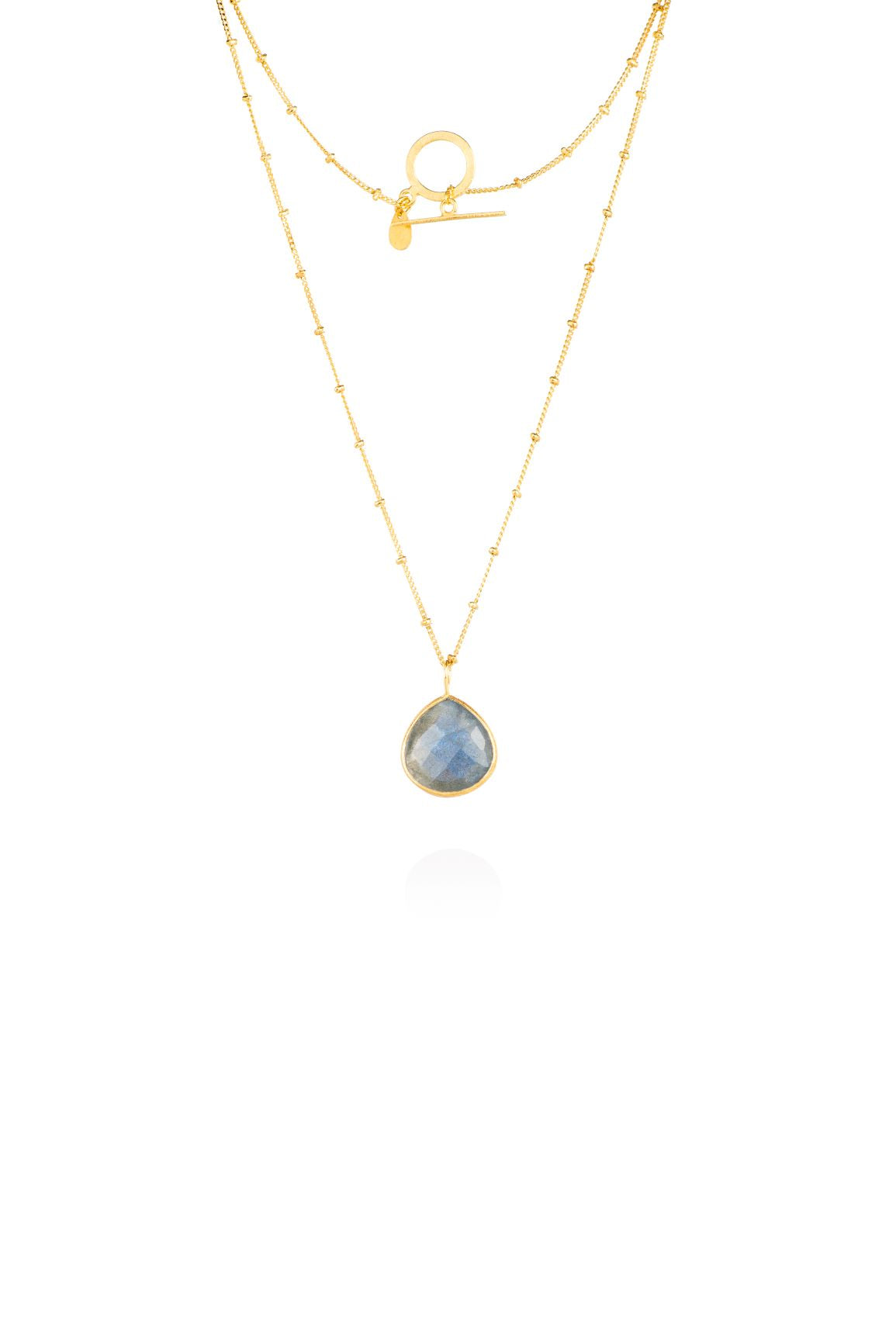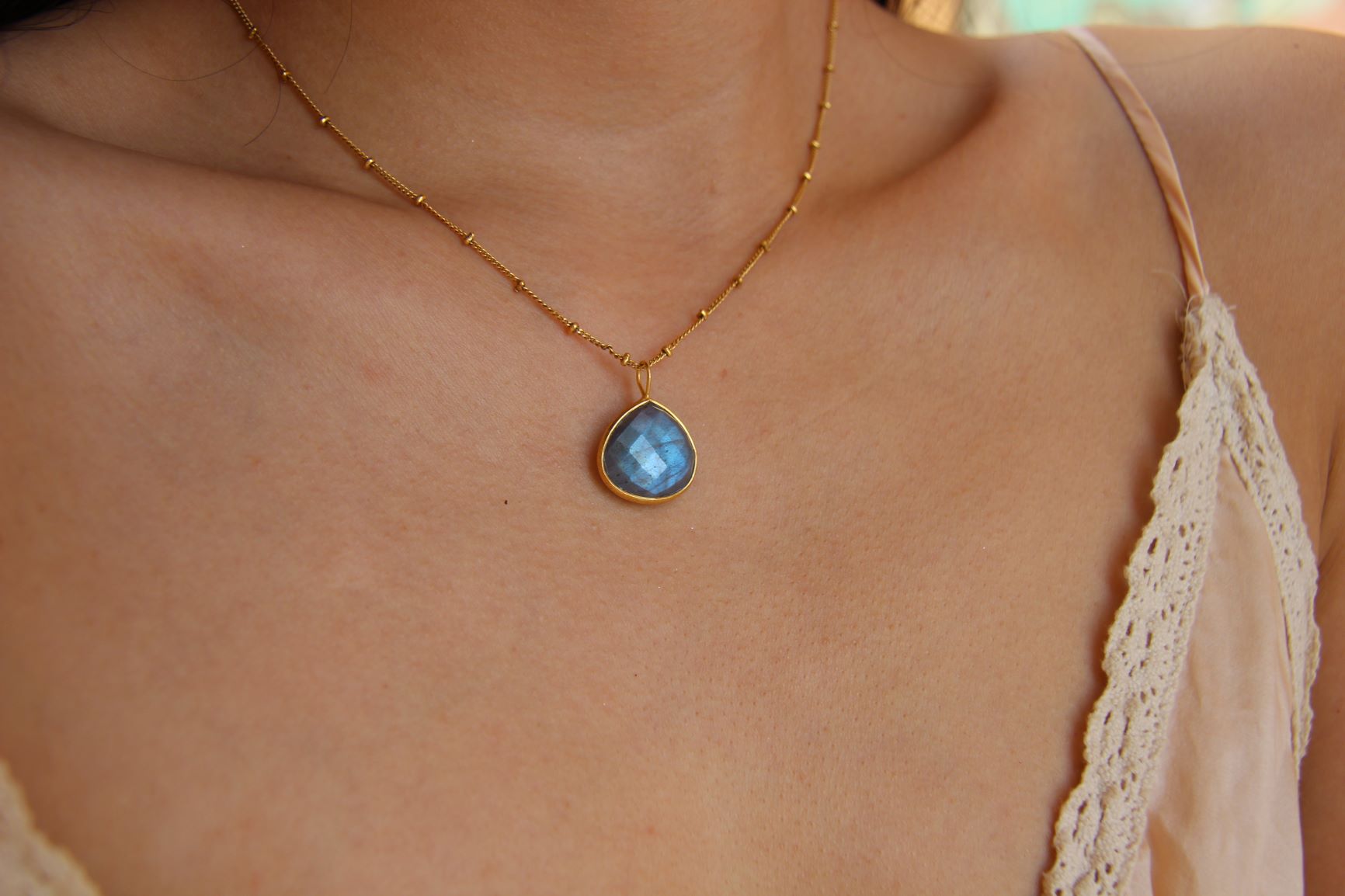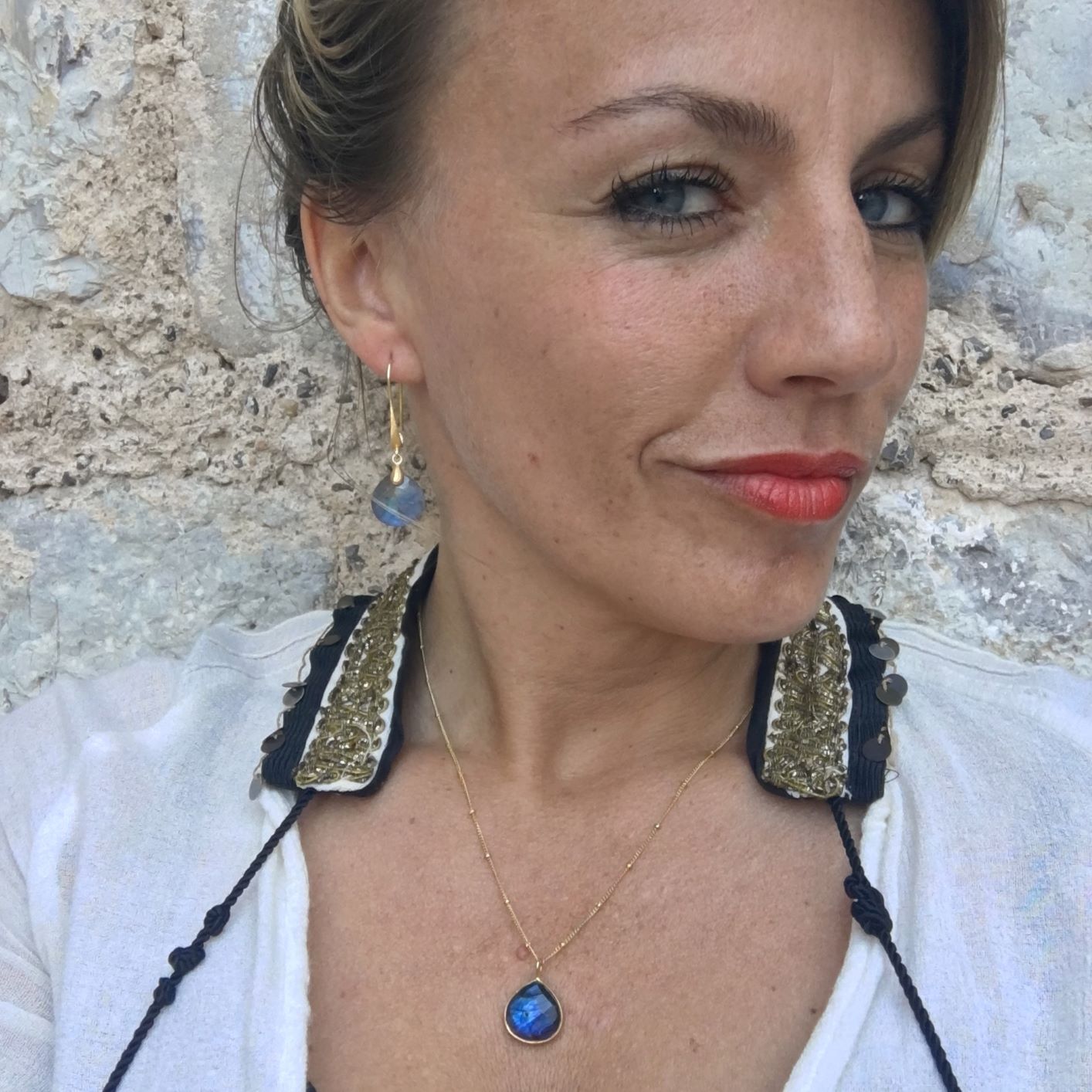 Silver & Gold Labradorite Pear Pendant
Scan the QR Code to view this product virtually in your space...
The perfect summer gem. This beautiful labradorite pear drop necklace features a natural, hand-cut labradorite gemstone. As she catches the light, this indigo coloured gem flashes myriad hues that echo the colours of a beautiful peacock. Such a pretty and elegant piece to wear. 
Wear this pendant with matching Labradorite Hook Earrings and Labradorite Shoulder Dusters. Look stunning in just a t-shirt or dressed up to kill.
Decadently hanging from our signature silver chain, finished with polished gold vermeil.
Labradorite Magic 
A pure and natural beauty, labradorite invites you to dig deep into your soul and bring your dreams, that maybe you have been a little bit too frightened to wish for, alive.
Take a few moments to consider what you really want to happen in your life and love yourself enough to take that first step to walk yourself towards your greatest dreams and make them happen. You are the scriptwriter of your life, and these gemstones will remind you of that.
Opulence Philosophy
I created the Opulence Collection to inspire and celebrate women in their natural, feminine beauty. Natural gemstones hold inclusions. Each gem symbolises woman's unique beauty – no tweaks, no changes – just you, in all of your flawsome glory.

Labradorite Vibes
Chakras - Throat Chakra, Third Eye Chakra, Crown Chakra
Zodiac - Leo, Scorpio, Sagittarius
Typical colours - Pale green, blue, colourless, grey-white: with iridescent blue, gold, purple flashes
Labradorite Healing
Transformation. Strengthens our will. Stimulates imagination. Calming.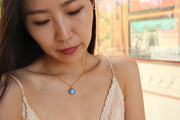 Silver & Gold Labradorite Pear Pendant