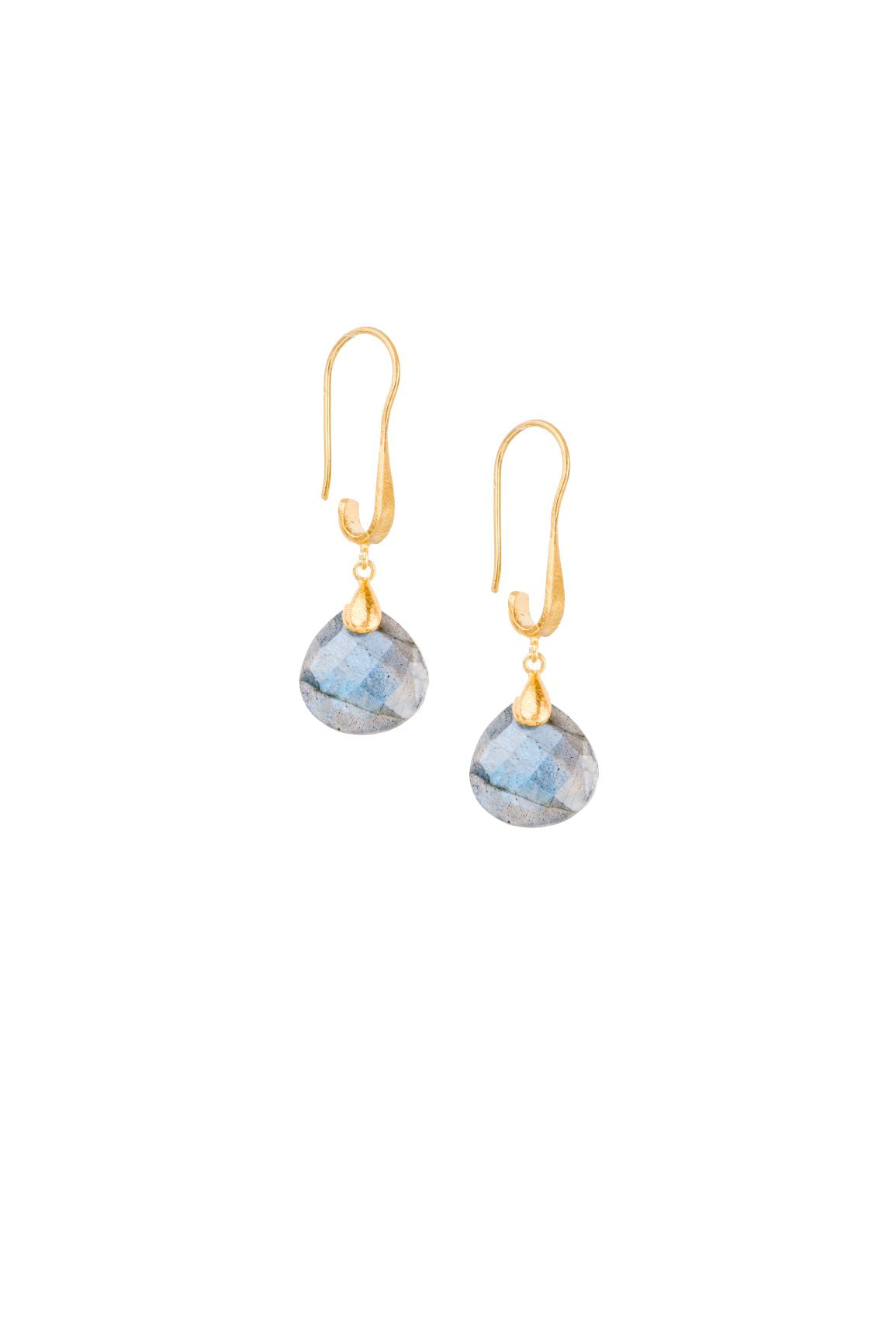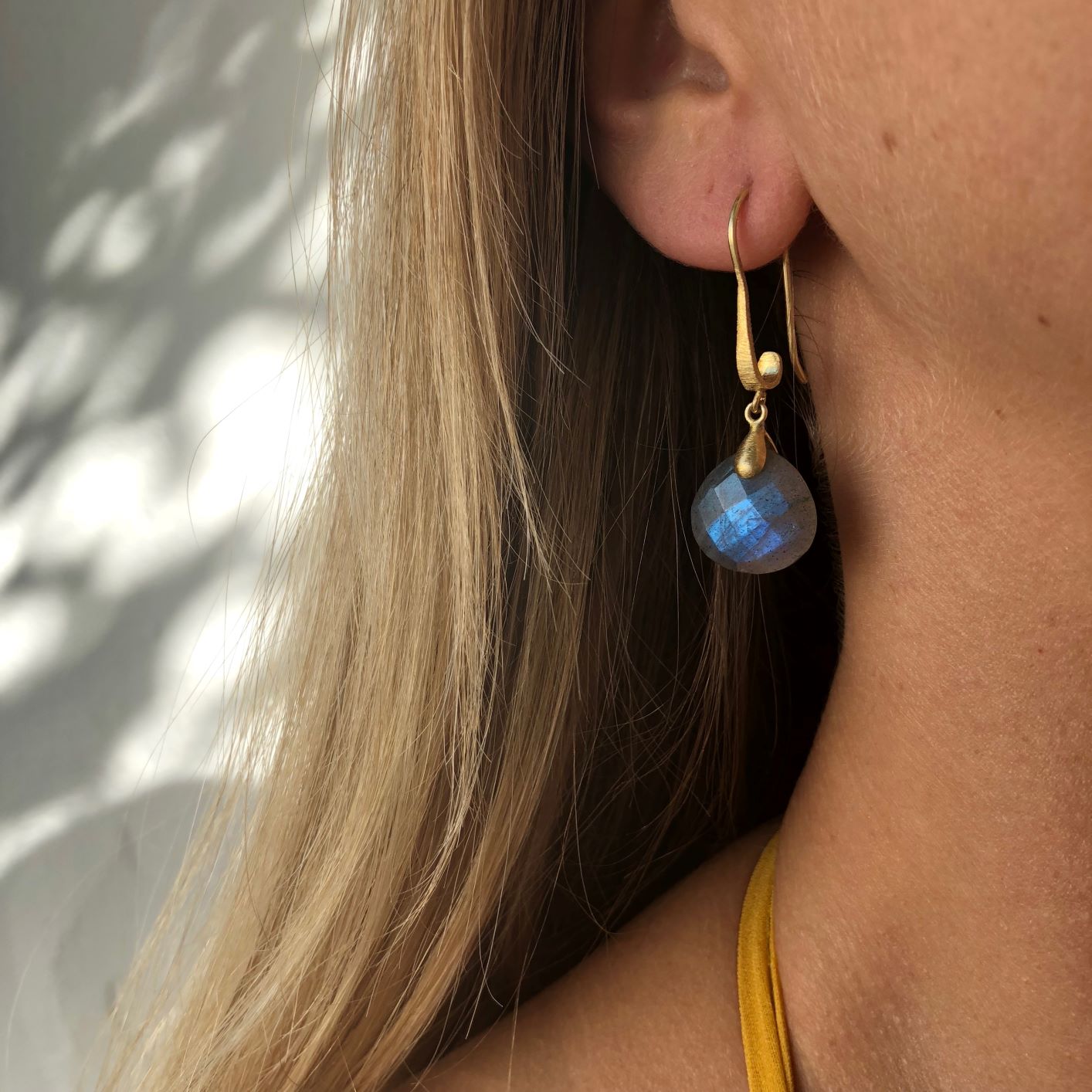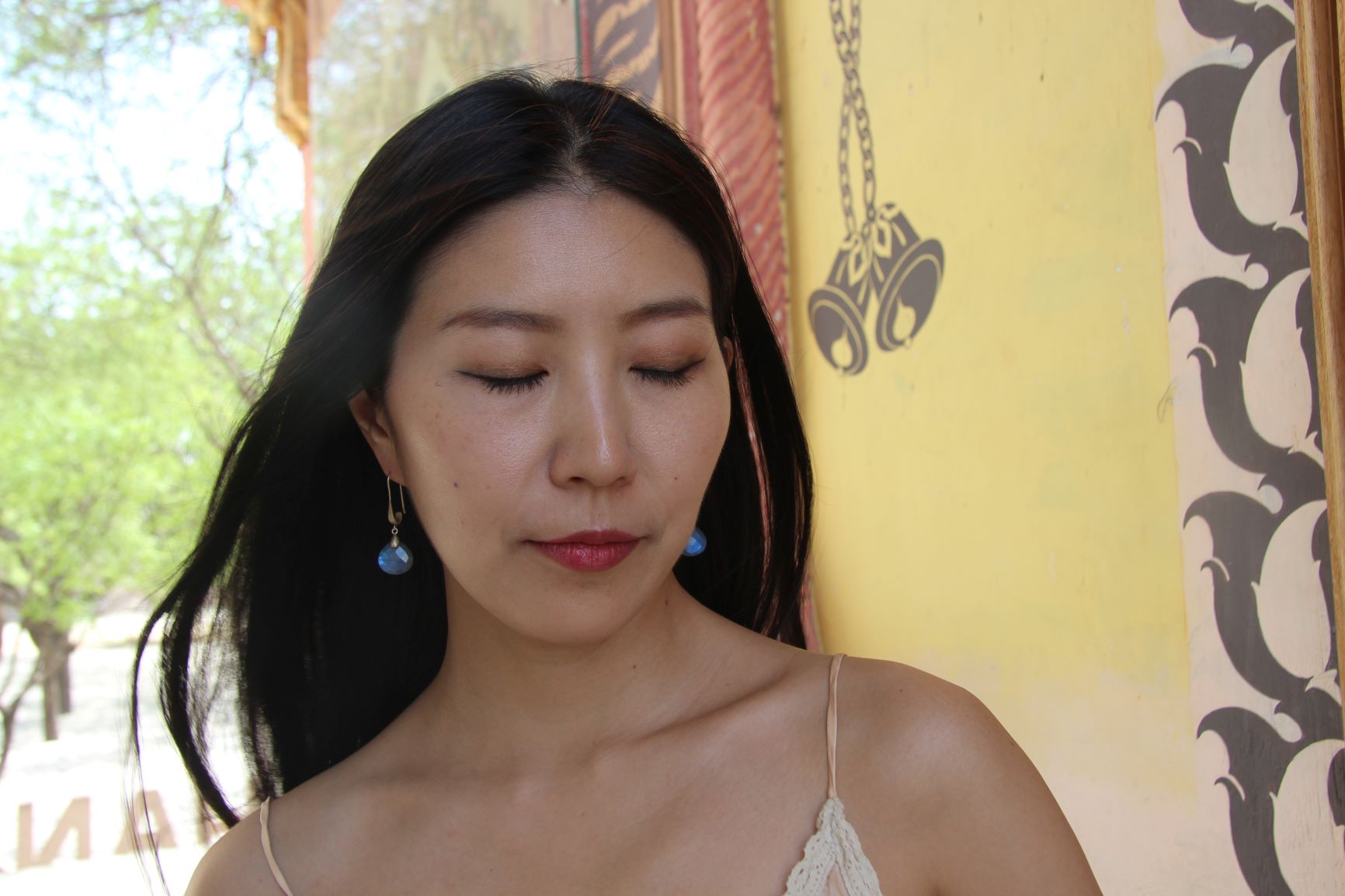 Labradorite Hook Drop Earrings
Scan the QR Code to view this product virtually in your space...
These beautiful Labradorite Hook Drop earrings feature two natural, hand-cut labradorite gemstones. Elegantly hanging from long hand-carved hooks, they flash grey, indigo and purple hues as they catch the light. These stunning earrings light up your face as they display the glorious coloured hues that echo the colours of a beautiful peacock. Handmade in silver, with our signature matte finish and gold vermeil. 
I had the amazing opportunity to gift The Duchess of Cambridge our Ladli necklace and a pair of our stunning Rosie Odette Labradorite Hook Earrings, for which we received a thank you letter from the Duchess herself. Chuffed.
Wear these stunning Labradorite Pear Drop Earrings with our matching Pear Drop Pendant. Worn for every day or night, these stunning and sophisticated earrings complete any outfit.
Labradorite Magic
A pure and natural beauty, labradorite invites you to dig deep into your soul and bring your dreams to life. 
This 'wonder gem' will tap into your soul and ignite your deepest desires and bring your kiddy magic back to life. If you can see it, you can believe it, which means you can do it. Your life and this gemstone hold precious, limitless powers and exciting opportunities. You just have to say 'Yes' to yourself.

Opulence Philosophy
I created the Opulence Collection to inspire and celebrate women in their natural, feminine beauty. Natural gemstones hold inclusions. Each gem symbolises your unique beauty – no tweaks, no changes – just you, as you are, in all of your natural, flawsome, glorious beauty. 
Labradorite Vibes
Chakras - Throat Chakra, Third Eye Chakra, Crown Chakra
Zodiac - Leo, Scorpio, Sagittarius
Typical colours - Pale green, blue, colourless, grey-white, with iridescent blue, gold, purple flashes
Labradorite Healing
Transformation. Strengthens our will. Stimulates imagination. Calming.
Labradorite Hook Drop Earrings