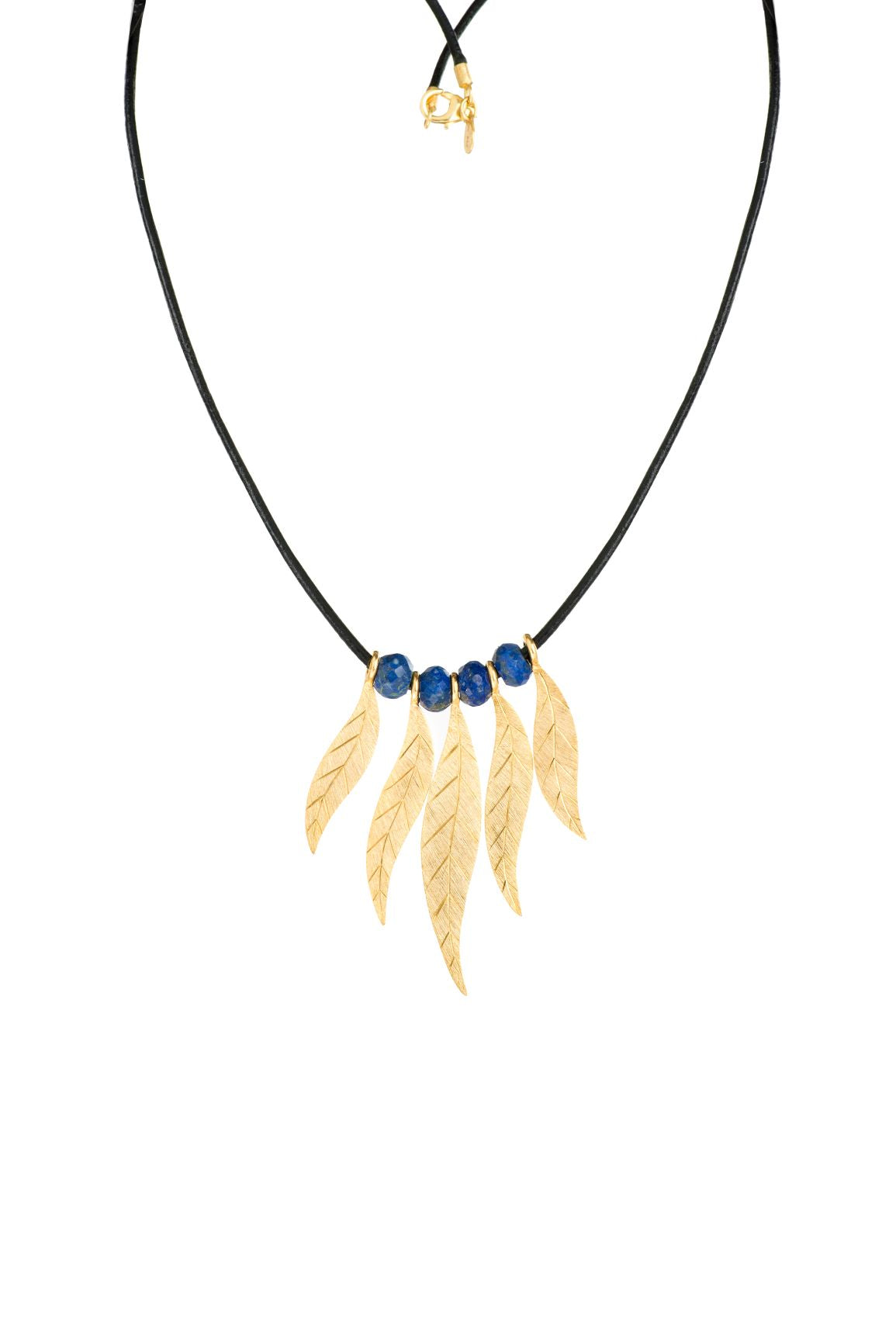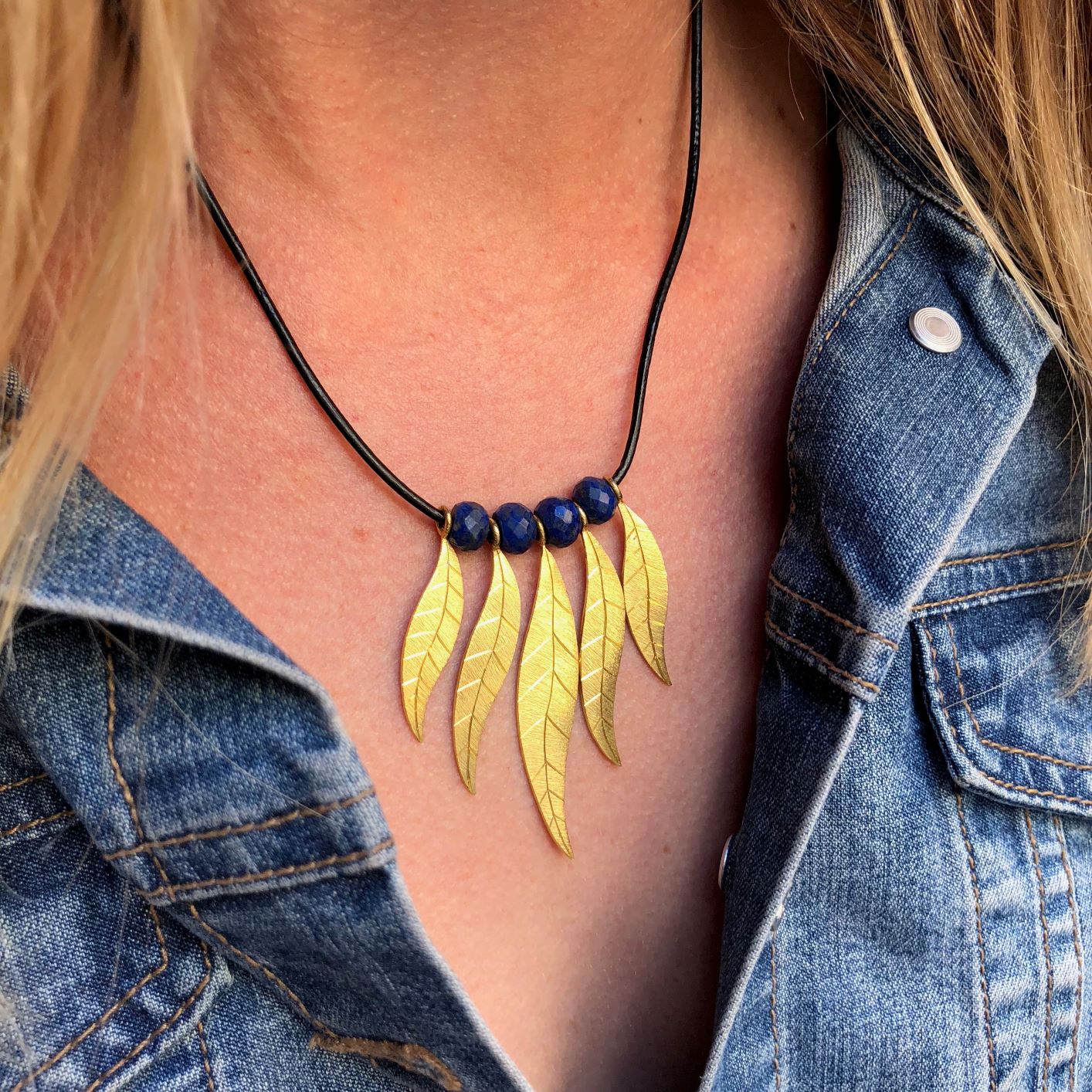 Warrior Lapis Lazuli Gold Leaf Necklace
Scan the QR Code to view this product virtually in your space...
This stunning Lapis Lazuli Gold Leaf Warrior Necklace features four deep-sea blue Lapis Lazuli stones and five gold leaves, hanging from black leather.
A striking and very special necklace. Made with a stone of protection, Lapis Lazuli will assist you to speak your truth and inspire your inner warrior confidence. A stone of self-expression. This gem is perfect for helping the warrioress reveal your inner truth, voice and power. Providing clarity and courage for you to pursue your creativity. 

A true power necklace and stand-out piece of jewellery created for a stunning look, day or night.

Handmade from silver with gold vermeil, finished with a unique brush finish and engraving.
Warrior Philosophy 
Being an avid supporter of female empowerment, I adorn the female warrior within you through creating powerful jewellery. To decorate you and praise your inner warrior that resides in each and every one of you. Wear your jewellery with powerful meaning and intent. Look and feel good. And change the world while you're at it!
Anniversary 
Lapis Lazuli is a 9th anniversary gemstone
Lapis Lazuli Vibes
Chakras - Throat Chakra, Third Eye Chakra
Birthstone - September
Zodiac - Taurus, Virgo, Libra, Sagittarius

Lapis Lazuli Healing
Personal truth. Inner power. Self love. Intuition. Self-confidence. Manifestation.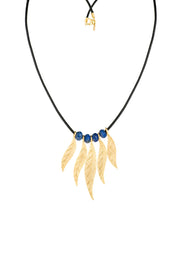 Warrior Lapis Lazuli Gold Leaf Necklace